Sibsey set for 200 homes expansion
The village would grow significantly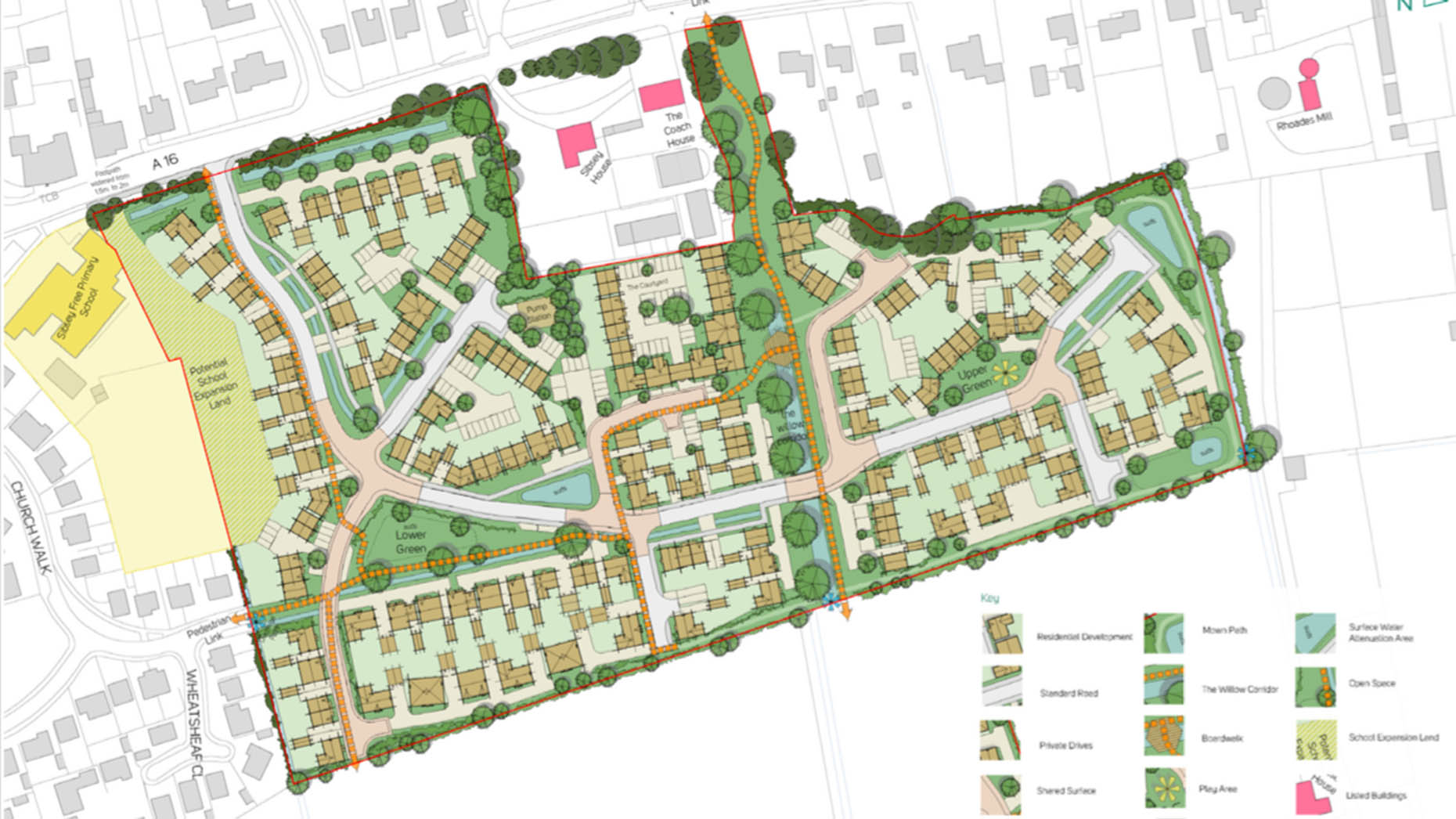 Plans for a 200-home site in Sibsey by Chestnut Homes will spread across a site of 6.6 hectares of fields and will front the A16 to the West and border Sibsey Primary School to the south.
The final plans, which have been submitted to East Lindsey District Council, will see 30-35 dwellings per hectare to the East of the village's Main Road,  with house types including 1-2 beds, 2-3 beds for first time buyers, young couples/families and 'downsizers', all the way up to large 5 bed houses with double garages.
As well as terraced, semi-detached and detached houses, the plans also include a number of small apartments.
Entrance to the site will be from the Main Road, with a potential pedestrian connection to Church Walk.
The planning report notes that 'scope exists' to provide some land for Sibsey Primary School to expand into as part of the proposals.
According to the report, public exhibitions in March fed into the site in order to address concerns.
The plans were received by the council on June 4, and one objection has already been submitted, which says that people in the meeting were 'generally opposed to the plan'.
The complainant warns that there is not enough infrastructure to deal with the extra houses and claims the one junior school is 'already at capacity'
In her comment to the council, Michelle Chase of Sibsey, said: "Planning has already been stopped in the past due to flooding in the area that is proposed for the site, with on the day of the public consultation, water pouring off the fields and into neighbouring gardens. What exactly has changed?
"How can a small village such as Sibsey be classed as a village like Woodhall Spa, that has numerous shops, schools medical and dental and infrastructure to support it?
"I, as my husband is, am totally opposed to more houses, we paid a premium to live in a beautiful village. The village already has many houses empty or for sale, how can another two hundred sell?"