July 13, 2018 10.49 am
This story is over 64 months old
"Bully" Trump gets cold welcome from Lincoln MP Karen Lee
"Leaders should bring people together, not build walls and sow division"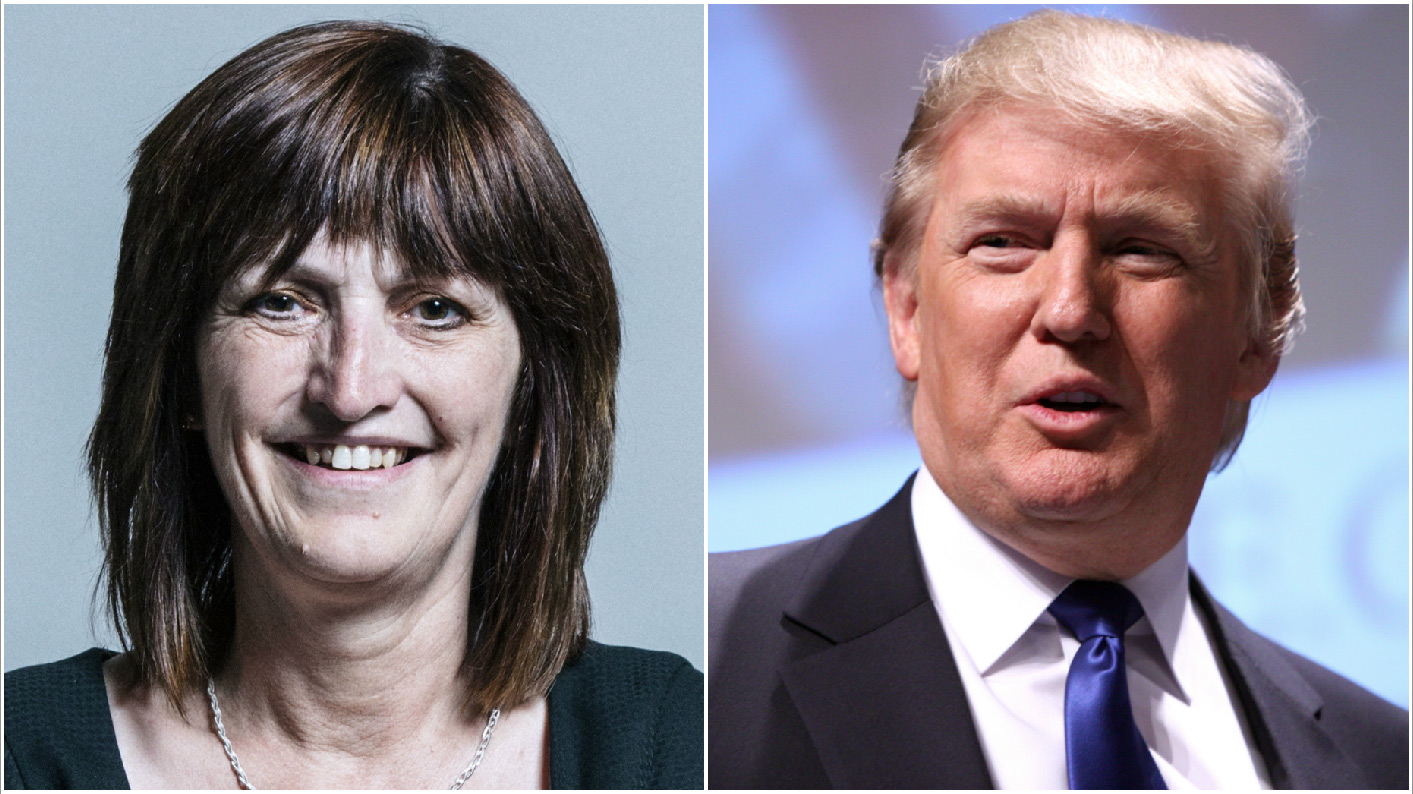 As Donald Trump prepares to meet up with the Queen on his second day visiting the UK, the MP for Lincoln has made her rather more unwelcoming feelings known, calling the President a "bully."
In a statement sent to The Lincolnite, Karen Lee has ridiculed the President of the United States for his policies and views.
She said: "Lincoln is a tolerant, open city full of welcoming people. But I don't think we would offer a warm welcome to a man who has expressed views many believe are sexist and racist.
"He is a bully. His policies have resulted in vulnerable children being forcibly separated from their parents.
"Leaders should bring people together, not build walls and sow division. Trump's brand of politics offers no solutions, but has simply misdirected the anger of working people whilst protecting the interests of the very rich.
"I believe Lincoln would reject the division the Donald Trump represents."
Trump's official UK visit got off to a bumpy start, firstly with a threat to kill the country's trade deal with the US should Theresa May's soft Brexit plan reach fruition, and secondly with a condemnation of Sadiq Khan.
Meanwhile, protests swell in the capital, overseen by the infamous Trump baby blimp.
The blimp will not be allowed to fly over the President's Turnberry golf course when he visits this weekend.
Earlier this year, over 2,700 people in Lincoln signed a petition in an attempt to have his visit cancelled entirely.
The Lincolnite asked people on the High Street what their message for Donald Trump would be.
Reactions to the controversial figure were expectedly mixed, with some praising his "forward" attitude, whilst others said that "the world is a poorer place now that he's President of the United States."
Watch the video to see what other shoppers might say to him.