Help create huge recycled plastic pyramid
It will be available to view into September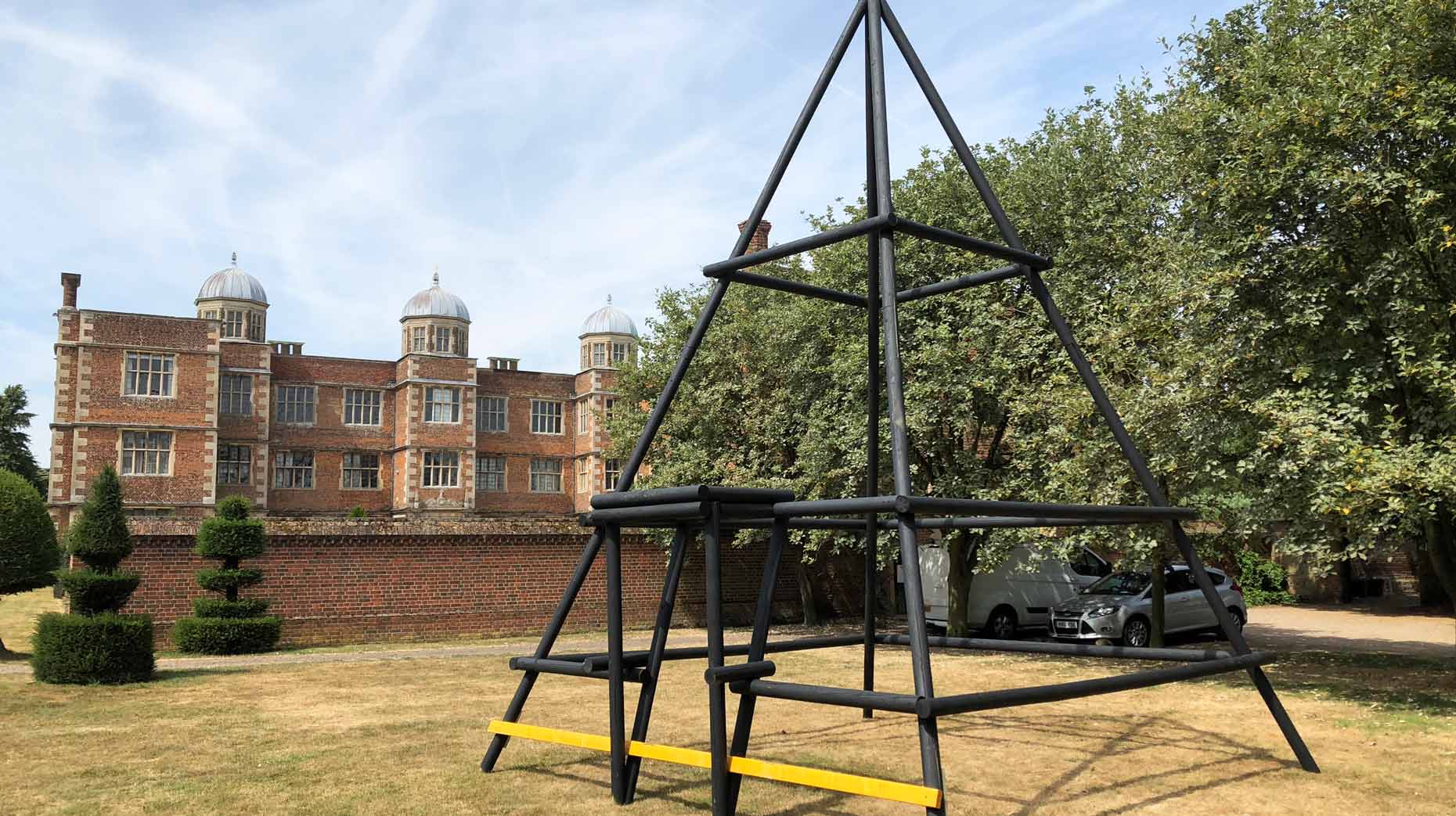 Artist Nadya Monfrinoli will work with visitors and community groups to create a 15ft pyramid to form part of Doddington Hall's largest ever sculpture exhibition.
As previously reported, the exhibition takes place between Saturday, July 28 and Sunday, September 9 and will showcase over 300 sculptures.
Monfrinoli's artworks dismantle, reuse, recycle and rehash materials through interventions or temporary interruptions and her work has been exhibited nationally and internationally.
'Plastic Fantastic' will be created on the lawn of the Elizabethan mansion and will be an artwork which aims to encourage people to think more about environmental issues.
Visitors, local groups and businesses are being invited to bring along empty plastic bottles to add to the plastic pyramid.
Plastic bottle collection points have been placed outside the Farm Shop at Doddington Hall and near the pyramid structure on the front lawn and it will continue to grow over the coming weeks.
The original Doddington Pyramid, which was also created from recycled materials, was designed by Antony Jarvis, who passed Doddington Hall to his daughter Claire, and her husband James Birch, in 2007.
Claire said: "We're on a mission to minimise single-use plastic, packaging and waste across the estate. We hope that our Plastic Fantastic project will encourage even more recycling and reuse."
Nadya added: "I'm pleased to be working once again with Doddington Hall and I hope many people will be encouraged to get involved and add to the pyramid as it takes shape over the summer.
"The use of recycled material is an important element of the design and we'll be using waste plastics that have been found locally and interrupting their journey to the recycle plant by using them in a creative way within the pyramid."
The completed pyramid will be available to view into September and will later be dismantled, recycled or reused.
During the project, art workshops will take place at Doddington Hall in partnership with Mansions of the Future.