House of Fraser eyed up as a pop-up mall
Other plans were also discussed at the conference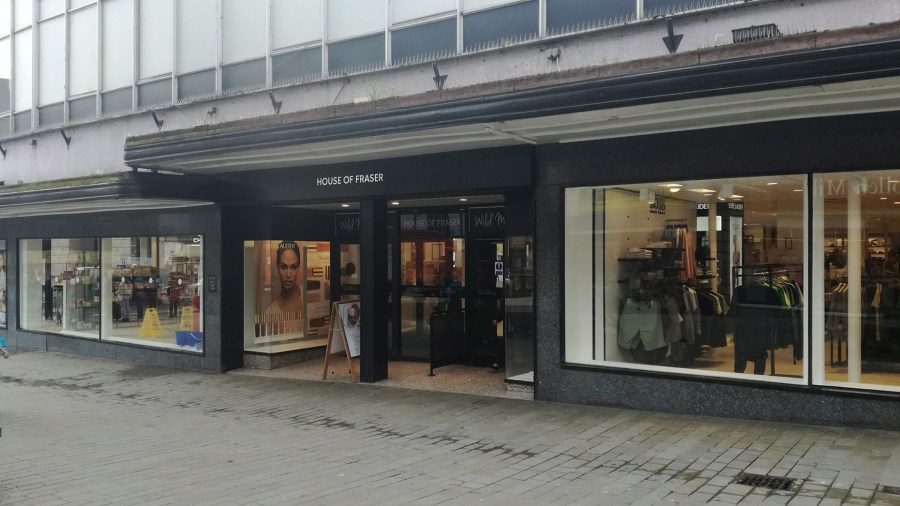 Lincoln's closing House of Fraser store is in the eye line of developers who hope to see it as a pop-up mall in the future.
The vision was proposed at the Built Environment Networking's Lincolnshire Development Plans Conference.
As previously reported, the Lincoln store will close next year, although the exact date of closure is unclear.
Co-Founder and CEO at The Co-Creative, William Stokes, told delegates at the conference of his vision for the potential of the building to be like Boxpark's inner London development.
The London development houses a mix of street food market and pop-up retail outlets in converted shipping containers.
He said: "We're looking at taking on that building and carving it into individual units like Boxpark in Shoreditch."
"25-year FRI (Full Repair and Insurance) leases won't work for that but we are finding landlords are more flexible with the way things are at the moment."
Other key conference points
The government's introduction of fast track permitted development rights is 'not working very well' according to Strategic Director for Growth and Development at South Kesteven Council Steve Ingram, who has just stepped down as Chairman of the Planning Officers Society.
He also said local councils will be under greater pressure to deliver housing due to changes being introduced in the revised National Planing Policy Framework later this year.
There are up to 10,000 homes in the pipeline around the authority's main town of Grantham including on a 'very large' Ministry of Defence site, which is becoming redundant in the 2020s.
Director of Rioja Developments Neil Thompson said building work is due to start next spring on the company's new designer outlet village south of Grantham. Phase one of the scheme is due to open in Spring 2021, with the second phase to start own site in Spring 2023 with a view to opening a year later.
Planning approval has also been given for 270,410 square foot of new lettable space for the outlet village.
Lincolnshire County Council is due to start work on an upgrade of the main A1 junction, which serves the site.
Deputy Vice Chancellor at the University of Lincoln, Simon Parkes, said the. new medical school is expected to open in April 2021, but they'll be taking in trainee doctors from next year.
Key speakers at the conference included the University of Lincoln, EquaGroup (Co-Operative) and Lincolnshire County Council.