July 4, 2018 1.23 pm
This story is over 64 months old
Melting road gets the sand treatment
First the cold, and now the heat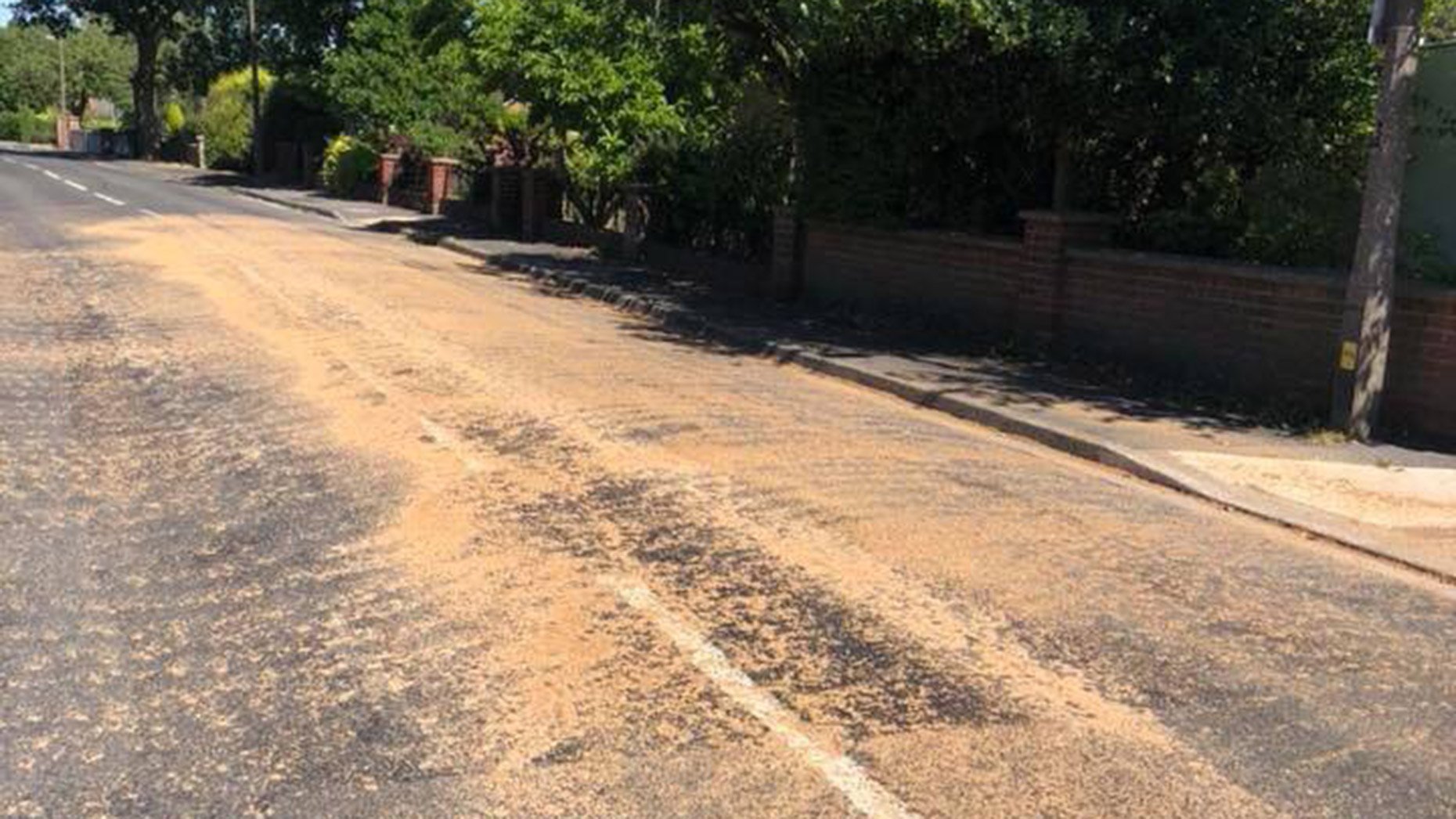 Lincolnshire County Council is spreading sand on roads as they begin to melt due to rising temperatures.
There are currently three gritters on standby across the county over the summer to deal with such incidents.
The sand is used to prevent vehicle tyres from sticking to the road surface.
Waterloo Lane in Skellingthorpe was one of the first roads to get this treatment on July 3.
Lincolnshire County Council said this is standard practise and that there's no extra costs for the sand left over from the winter.
Darrell Redford, Network Resilience Manager, said: "Yesterday, we had a gritter sand Waterloo Lane in Skellingthorpe as the high temperatures were starting to affect the road surface.
"This was an isolated incident, but we could see it happen elsewhere if temperatures continue to rise.
"Such isolated incidents are not unusual at this time of year.
"The cooler mornings over the last few days have taken the edge off, but we'll continue to monitor the situation."