Sports to try in Lincoln this summer
Why not give one of these sports a go?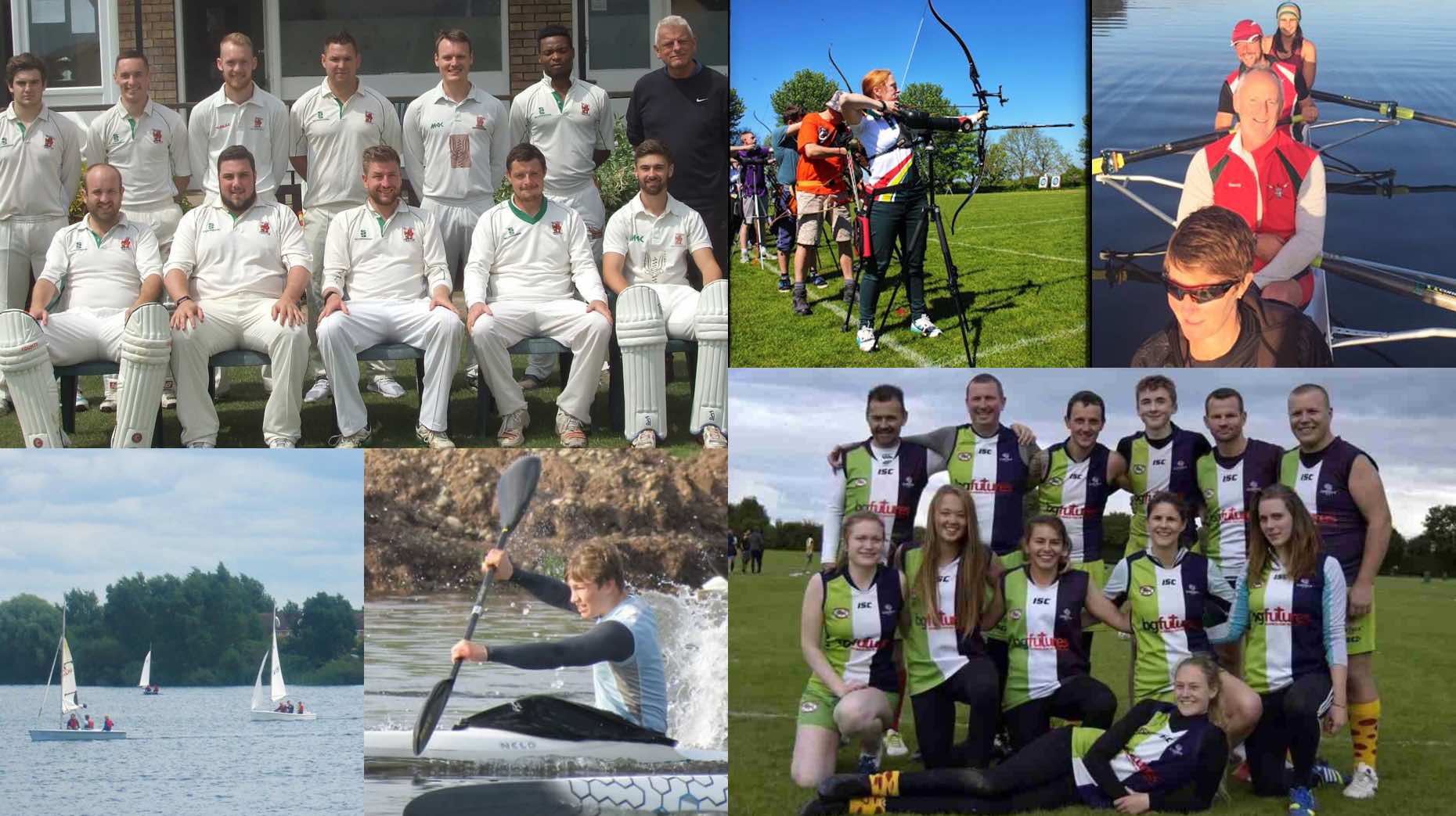 With the dust settling on the World Cup and Wimbledon, and summer well and truly upon us, people will be looking forward to other sporting tournaments across the globe.
Many eyes will be on Lincoln City and whether Danny Cowley can mastermind another successful season after securing a play-off place in 2017/18.
However, there are plenty other sports in the city. The Lincolnite has put together a guide of seven to try this summer.
Archery
The Lincoln Archers was formed in October 1978 having originally been the Saxilby Company of Archers.
The club currently has 108 members shooting a mixture of bows and abilities.
Shooting times:
Summer season (April to September, weather permitting) – at Washingborough  Community Centre.
Sunday 2pm-5pm
Tuesday 6pm-8pm
Thursday 6pm-8pm
Winter season – at Yarborough Leisure Centre and Deans Leisure Centre
Sunday 2pm-5pm (Yarborough)
Tuesday 8pm-10pm (Yarborough)
Thursday 7pm-9pm (Deans)
The coaches also run a Disability Archery programme with adaptive bow and mounting systems at North Kesteven Leisure Centre. This takes place all year round on Mondays from 7.30pm-8.30pm.
A spokesperson for the club said: "It is fully accessible to all with one of our top archers being GB Team Para-archer Victoria Rumary. Beginners are welcome to join this friendly Archery GB club with equipment available to hire."
To contact the club email secretary Amanda Davidson at [email protected]
Canoeing
Lincoln Canoe Club, which was established in 1957, is based right in the heart of Lincoln and Brayford Pool.
The club now has about 200 members of all ages with a range of paddling from racing to having fun with playboats and stand-up paddleboards.
Taster Sessions will be taking place in July and August on the following dates: Saturday, July 21, Saturday, August 4 and Saturday, August 19.
Club member Theo Jarratt said: "The club is a great place to be as we have members who compete in international events and even at the Olympics.
"We also have a regular 'paddle to the pub' where members canoe to the Pyewipe for a drink and a spot of food."
For more information about the club click here.
Cricket
There is an array of cricket clubs in the city and The Lincolnite spoke to Rob Thorpe from Hartsholme Cricket Club.
The club was founded in 1921 with its first recorded president being Lord Liverpool.
Hartsholme Cricket Club has two senior teams competing in the Lincolnshire League, a Senior Sunday team, a Senior Mid Week team, a Ladies team and a huge junior cricket section.
The junior age groups include Under-9s, Under-10s, Under-11s, Under-13s and Under-15s.
Training and home fixtures take place at the Sports Pavilion on Ashby Avenue, with training on a Thursday evening starting at 6.30pm.
Club member Rob Thorpe said: "The club has a welcoming friendly atmosphere with a real family feeling on a match day and the club often has a large following at home games due to its shared facilities with Lincoln United FC and Ashby Avenue Social Club."
Potential senior players should contact first team captain Edward Bosworth at [email protected], while any junior players wanting to join can email youth development manager Ian Dovey at [email protected]
Rowing
Lincoln Rowing Centre consists of Lincoln Rowing Club, University of Lincoln Rowing Club and the RAF Rowing Club, with a membership of 120 rowers aged between 12 to 70 across a range of abilities.
The centre trains on the Witham at Spa Road past Stamp End Lock with 13kms of water to Bardney lock.
Training is split between juniors, seniors and the university.
Juniors train Friday evening and Saturday morning. Seniors train Monday, Wednesday and Sunday mornings and the university rowers practice Tuesday and Thursday evening and Saturday and Sunday afternoons. Daytime Monday to Friday is free to all.
Lincoln Rowing Centre captain James Sockell said: "It's the opportunity to participate in an Olympic sport at the grass roots level regardless of ability."
For general enquiries, email [email protected]
Sailing
The club boat park has space for approximately 150 boats
The club sails on Apex Lake just off Newark Road and visitors are welcome to see what goes on on Sundays from around 11am.
Junior Sailing fun sessions are held every Saturday from 1pm to 3pm for all abilities and ages from five to 16, but booking is essential.
The club is available for use throughout the week with racing on Sunday and Wednesday evenings.
Vince Wilkinson from the club said: "Hykeham Sailing club provides both dinghy racing and casual time on the water for members and Taster Days and RYA Learn to Sail courses for interested public."
For more information call 01522 684287, email [email protected] or click here.
Tennis
With various tennis clubs in and around the city this could be an ACE new sport to try.
A list of the clubs in the county can be found here.
Chairman of Lincolnshire Tennis John Copsey said: "Tennis is truly a sport for all where anyone who can hold a racquet can play.
"Local clubs cater for everyone and there is so much going on this summer with teaching & coaching programmes and tennis camps throughout the school holidays. The costs are cheaper than childcare! Go on and give it a try"
Touch Rugby
Lincoln Touch was created by the late Michael Beard and a group of volunteers.
It was set up for players wanting to compete in the sport of Touch (non-contact rugby), as well as to bring people into the sport and keep contact players interested in the off-season.
Lincoln Touch is based at Lincoln Rugby Club on Lodge Lane in Nettleham with training on Tuesday evenings from 7pm to 8.30pm.
Lincoln Touch member Adele Cochran said: "I've played touch for more than 10 years and I love the fact that anyone can play – men, women, young, old.
"It's a brilliant sport for getting fit and making friends. The team spirit at Lincoln Touch is fantastic."
For more information click here or contact [email protected]
For anyone wishing to take up contact rugby, Lincoln Rugby Club trains on Tuesdays and Thursdays from 7.15pm (ready for 7.30pm start) until 9pm.