October 1, 2018 12.28 pm
This story is over 60 months old
Lincoln couple gets lucky police wedding escort
A police officer saved their day after their wedding car broke down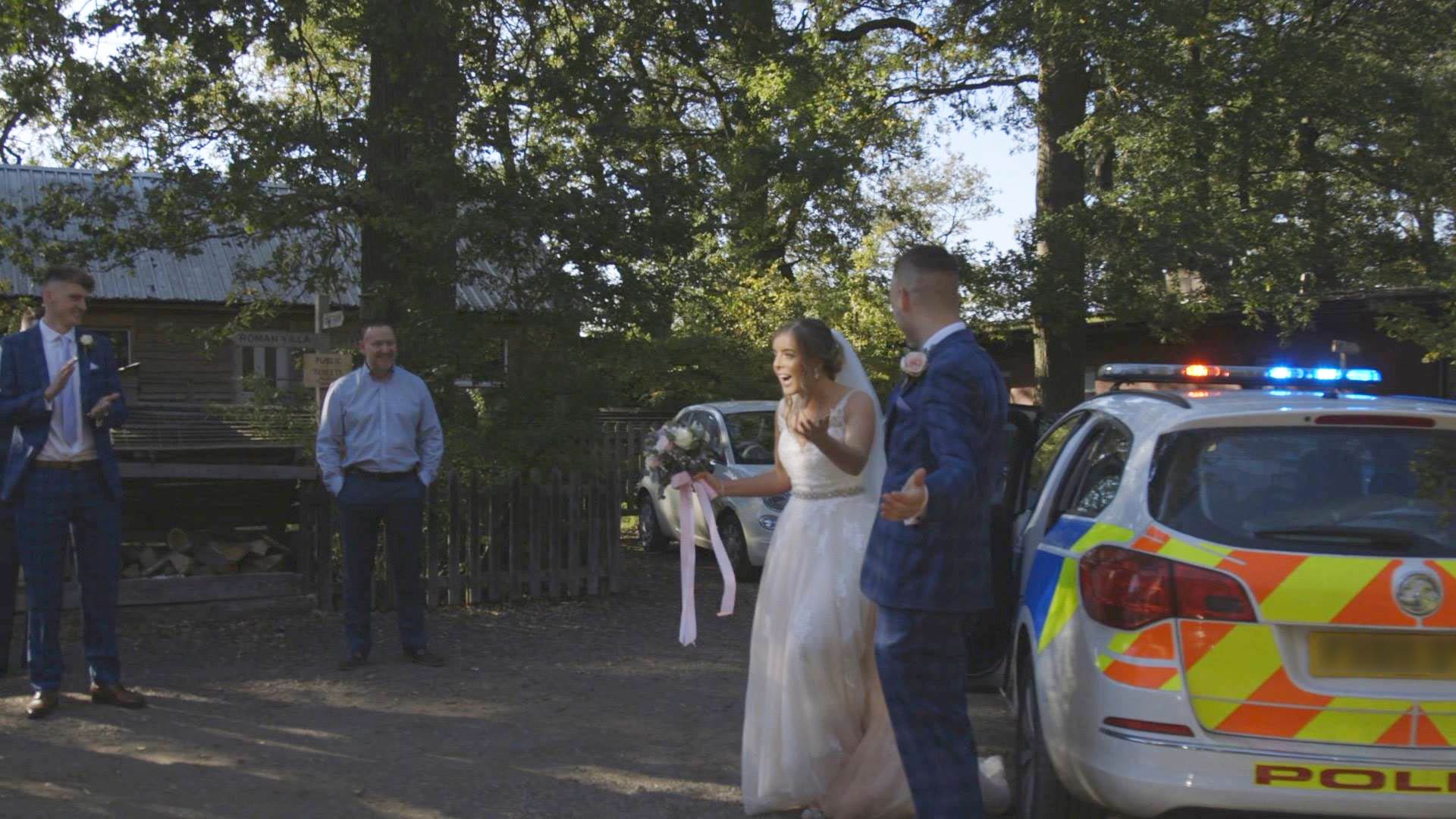 Lincoln newlyweds thanked their lucky stars for a hero police officer who rescued them when their wedding car broke down.
Sian and Josh Chapman got married over the weekend at the All Saints Church in North Hykeham before they hopped into an 80-year-old wedding car.
The couple only expected a short trip down the road to their reception at Hill Holt Wood, but found themselves stranded when the 1933 Austin Harley broke down.
Luckily for the couple, police officer 'Woody' spotted Sian and Josh on the side of the road in their wedding outfits and decided to save their day.
Newlywed Sian Chapman told The Lincolnite: "We heard a few clunks before a red light came on the dashboard and the engine stopped.
"The driver just had time to ask whether we could wait for five minutes to try the engine again when a police officer going the other direction stopped.
"I asked him if he could give us a lift to the venue and he spun around to pick us up. As we pulled off the main road, he put the sirens on for us – it was ace!"
Meanwhile, at the reception, the couple's family and friends were anxiously waiting for them to arrive.
Stefan Wignell, a photographer for Lincolnshire Videography, was one of the first to spot the couple's unusual wedding car.
He told The Lincolnite: "I was waiting on the dusty track for the couple to arrive but started to get a little worried after about ten minutes.
"Then I heard these sirens and saw a police car coming down the road. I was quite worried at first but then we saw the bride and groom joking and laughing in the back.
"Everyone was waiting outside at this point and they started applauding when they realised what was happening."
The couple are now heading to America for two weeks for their honeymoon – have a great time Sian and Josh!
Assistant Chief Constable at Lincolnshire Police Kerrin Wilson said: "As a police officer you sign up for a challenging and varied range of tasks but most importantly you are in the job to serve the community and help people in their time of need.
"This is an unusual set of circumstances but I am delighted that PC Mark Wood was able to play a vital role in the happy couple's day. It is not something he will ever forget and no doubt they won't either!"
PC Wood said: "The groom rang his best man to get all the guests outside for their arrival. They were very grateful but anyone would have done the same. I was just pleased to help and I wish the couple all the best."