November 6, 2018 10.01 am
This story is over 44 months old
"Beautiful and brave little Liam" dies after brain tumour battle
He bravely battled against a brain tumour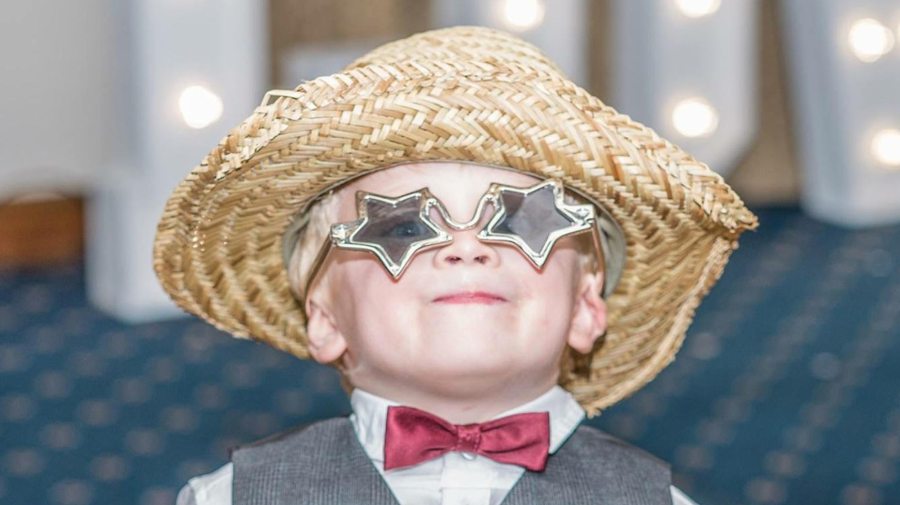 'Loveable little boy' Liam Andrew, 6, has died after a brave battle with an incurable and inoperable brain tumour.
Liam spent the last few days surrounded by his family and friends at Rainbows Hospice in Loughborough.
As previously reported, Liam's family were looking at treatment options in May after he was told he had just one year to live.
He was diagnosed with a rare cancerous brain tumour known as Diffuse Intrinsic Pontine Glioma (DIPG).
The only treatment available on the NHS is daily radiotherapy for six weeks and Liam's parents Amanda and Stewart were exploring alternatives abroad.
Liam's cousin Laura Fearnley previously set up a Just Giving page for who she describes as "the most caring and loveable little boy you could ever meet". The page raised over £37,000 and various fundraising events took place over the last few months.
Family tribute
The family announced via the Facebook page 'Little Liams Trust – His fight against DIPG #love4littleliam': "It is with a heavy heart and tearful eyes that we have to announce that our beautiful and brave little Liam passed away peacefully in his sleep last night (November 5)."
The post continued: "We always knew it would be a tough fight but with the strength and support of the local community we were able to face it and do whatever we could to help find a treatment. He received various treatments in Nottingham and Birmingham but, ultimately, we had too little time and the cancer spread.
"Over the last month or so it was tough for the little guy but he battled bravely to the end and continued to do what he always did and that is to spread and share his love.
"Let's all make sure we hug our loved ones a little bit tighter today and make the most of what we all have.
"This is by no means the end of Liam's story. His short and incredible life will help others suffering from DIPG and we hope to have an involvement with raising awareness in the future of this cruel and aggressive illness.
"Thank you to every single person that helped along the way with Liam and with raising funds for his treatment options. It is truly appreciated and meant more to the family than you may realise.
"So many special moments were had and wonderful experiences shared. Thank you. We will share more information soon regarding funeral plans and how we plan to celebrate the short but beautiful life of Liam Andrew. #Love4LittleLiam"