Yorkshire MP makes a play for Lincolnshire's Red Arrows
Hands off!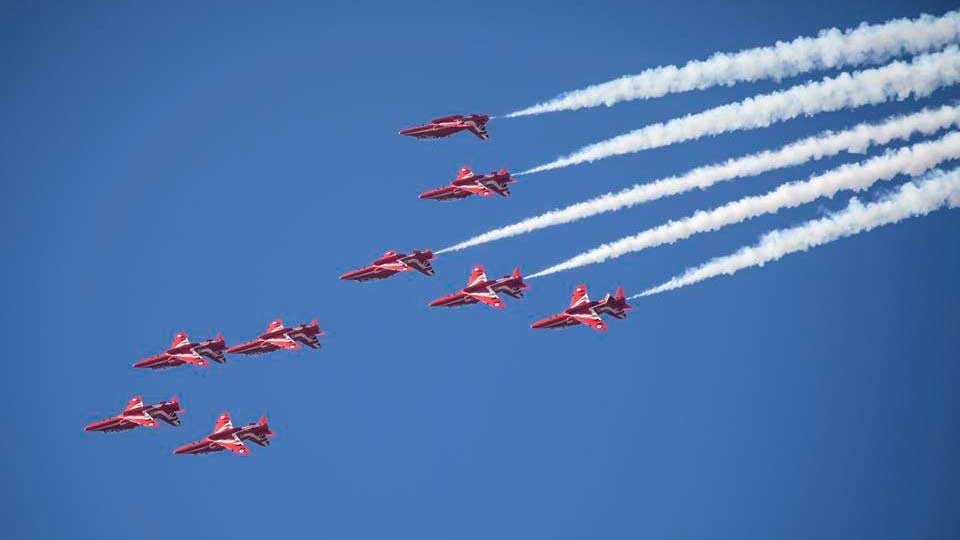 Richmond MP Rishi Sunak has called for the Red Arrows to be moved to RAF Leeming after it was announced their current home at Scampton near Lincoln would close.
People in Lincolnshire were defiant about the potential loss of the much-loved aerobatic team from the county skies when the Ministry of Defence announced plans to scratch the base from its portfolio.
Many started petitions, including Lincoln MP Karen Lee, in a plea to the MOD to ensure the Reds remain in the county.
Scampton, one of the RAF's oldest bases dating back to 1916, is home to 600 members of staff.
It will close by 2022 and talks are still underway about future location for the Red Arrows.
Rishi Sunak MP says the squadron, made up of pilots, engineers and support staff, would be an "ideal fit" for the North Yorkshire air base.
He has written to Defence Secretary Gavin Williamson making the case for RAF Leeming, backed by local Mayors.
In his letter, Rishi Sunak said the base has significant advantages over its rivals, principally the presence at Leeming of 100 Squadron flying Hawk T1 fast jets, the same aircraft used by the aerobatic team for its displays.
He added that the North Yorkshire base has benefited from substantial investment in the past and pointed to recent local infrastructure and roads improvements in the area.
Rishi Sunak added: "North Yorkshire has a rich heritage of hosting the Royal Air Force dating back to the Second World War when Bomber Command had many bases in the area.
"This proud heritage has been maintained through the years when RAF Leeming played a leading role in the UK's air defences in the 1980s and 1990s. This role saw major investment by the Ministry of Defence in the base's facilities which is still in place."
Mr Sunak's call has been backed by the Mayors of the two towns nearest to the base.