December 11, 2018 11.20 am
This story is over 40 months old
Work to start on Lincoln Everyman cinema
Work starts in the new year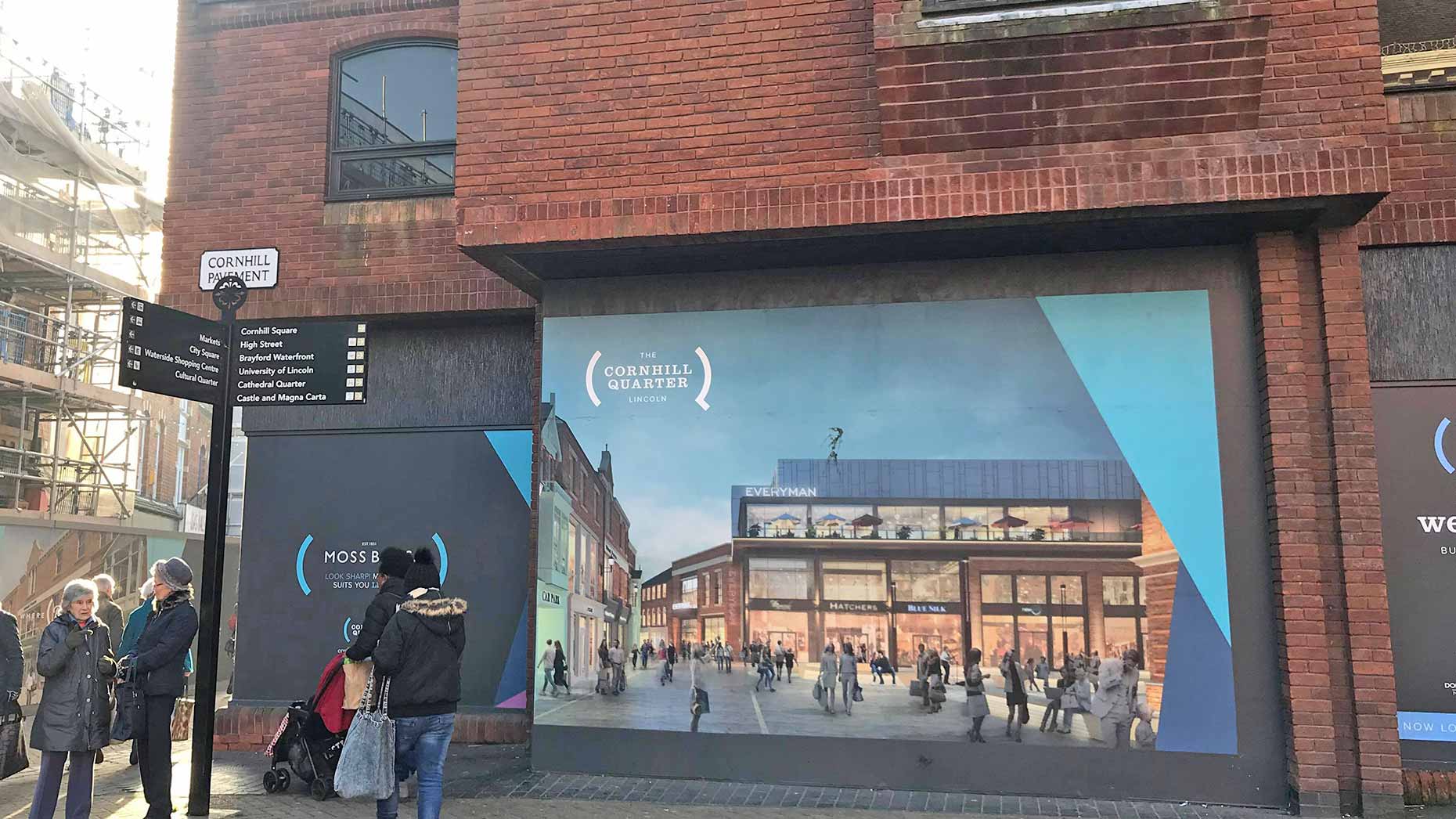 Work will begin in the New Year to build a boutique cinema and rooftop restaurant with cathedral views in the Cornhill Quarter of Lincoln.
It will be the first Everyman cinema in the city, forming the next phase of Lincolnshire Co-op's £70 million regeneration of the area – and some competition for the Brayford Odeon.
1-4 Cornhill Pavements and 7-8 Sincil Street, built in the 1980s, will be demolished. Businesses previously occupying the units have already vacated.
Demolition work will begin in the first week of January.
The swanky cinema will offer comfy seating, a private screening lounge available to hire and a bar selling wine and hand-rolled pizzas.
Shops, national restaurant chains, and other leisure and financial services are expected to move into the new building, which is anticipated to open by Autumn 2019.
Ursula Lidbetter, Lincolnshire Co-op's Chief Executive, said: "As we reflect on progress made in 2018, we can really see our vision for the heart of Lincoln coming together at the Cornhill Quarter, with a combination of national brands alongside existing and new local businesses.
"Following the opening of Cosy Club in February in the beautifully restored Corn Exchange building, phase two of the development got well underway and is now very much near completion. And things are continuing to move at pace as we look ahead to 2019.
"Work is set to begin on phase three of the development in the first week of January, which will be home to the independent boutique 'Everyman Cinema'.
"The new building will animate this historic setting with a dramatic three-storey glazed façade, and a roof terrace bar with views of the cathedral.
"We are looking forward to continuing to share more exciting announcements with you in the coming months, which will further enhance the heart of Lincoln."
Crispin Lilly, CEO of Everyman Cinema, said previously: "We're looking forward to coming to Lincoln.
"It is such a vibrant city with an incredible heritage and we are proud to become a part of the Cornhill Quarter."