BT Sport's Jake Humphrey praises Lincs rescue crews after horror crash
Jake Humphreys has thanked crews who came to his help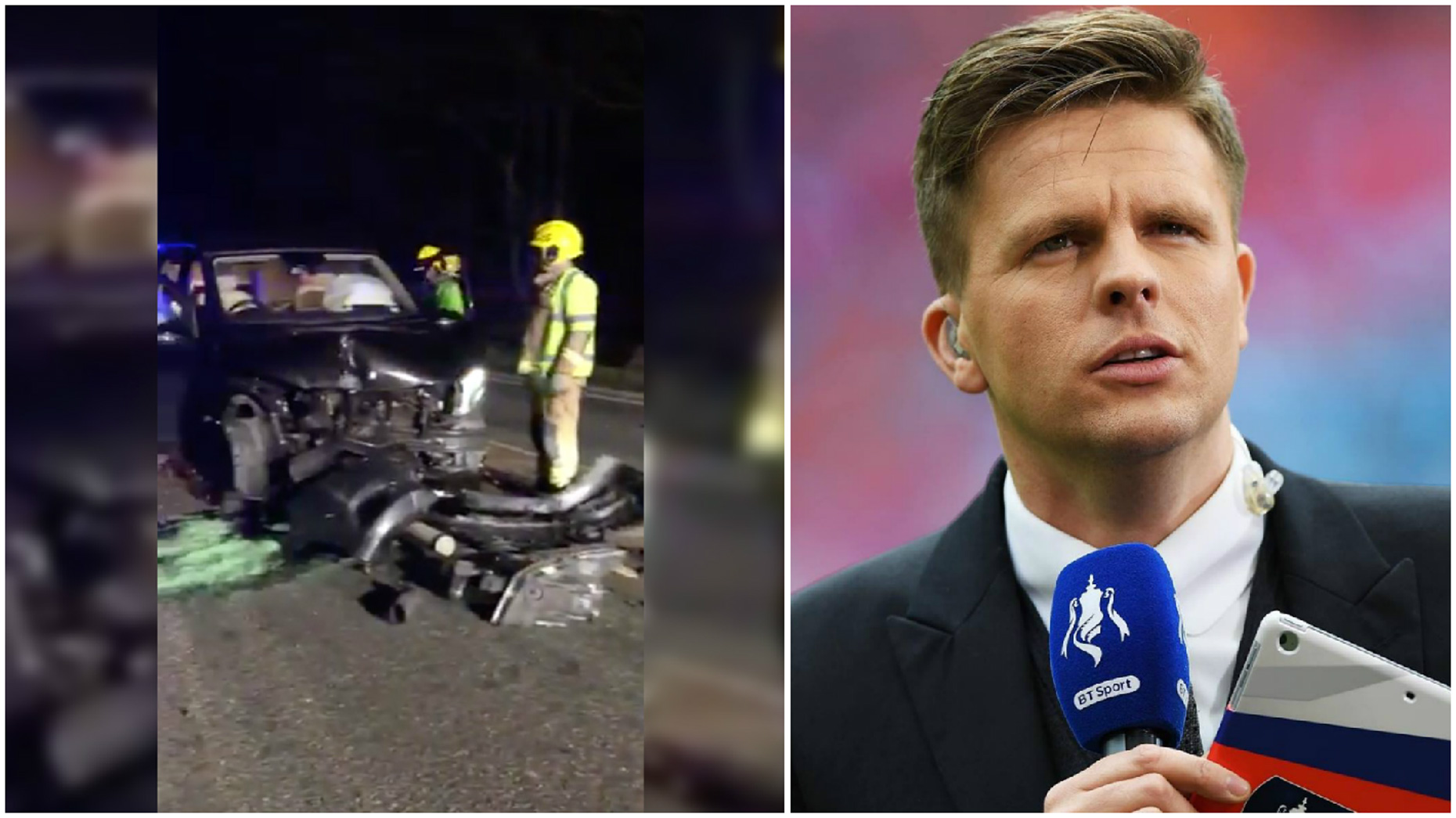 BT Sport presenter Jake Humphrey has thanked emergency responders in Lincolnshire after he was involved in a nasty crash on a county road.
He tweeted about the collision on Wednesday, January 16 and recorded a video of the aftermath to show his followers his lucky escape.
The Mercedes Benz the sports star was driving at the time appears to have lost its bumper and was in a bad state.
https://twitter.com/mrjakehumphrey/status/1085537106557091840
Lincolnshire Police received a call at 1.39am last night to a report that a car had gone into the central reservation on the A17 in East Heckington.
Jake had been travelling home after presenting the FA Cup tie between Blackburn and Newcastle.
Two people came away with minor injuries, police said.
"Rather eventful journey from Blackburn last night," he wrote online. "Thankfully only a few bumps and bruises.
"I just want to call out Lincolnshire Police, the brilliant local fire service and the lovely family in East Heckington who got the kettle on. All great, kind folk. Thanks x."