New wedding venue launching near Lincoln
It will offer a personalised service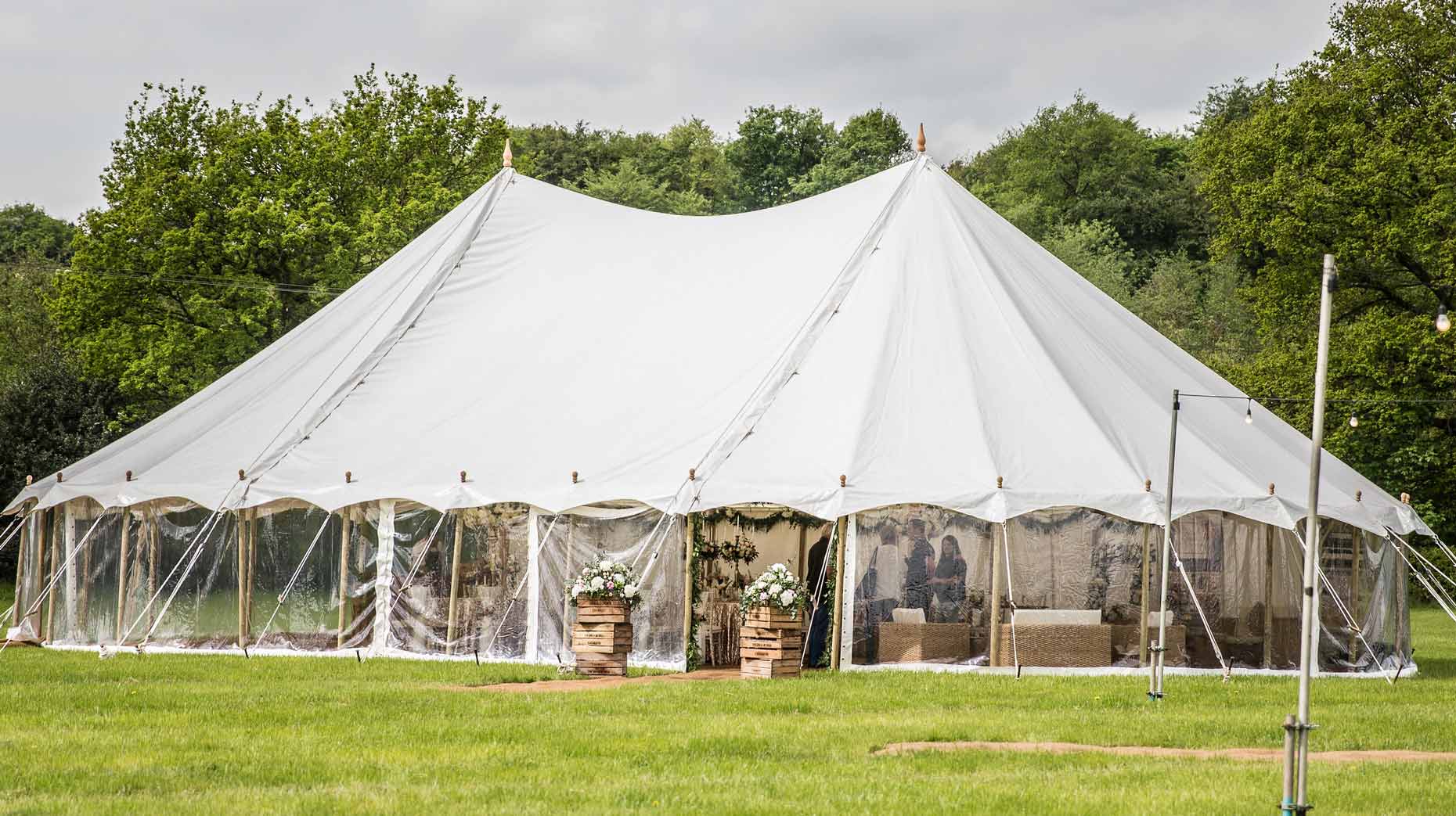 The owner of a local catering company is launching a new wedding venue next month and is offering help to couples faced with the reported impending closure of Jocasta's.
Owner of Salted Orange Food Co Sam Owen said the growth of his company has led him to expand with the launch of Lincoln Wedding Company in February, in time for Valentine's Day.
Lincoln Wedding Company
The new venue is located in Swinesthorpe just outside Harby near Lincoln (NG23 7EE).
The marquee reception venue is located in a field attached to a farm, where owner Sam married his wife Lizzy.
It has three acres of land, so the marquee can be expanded or teepees added if required. It is also closely located to a local church.
The venue already has two bookings for 2019 and is taking enquiries and new bookings from now. A full marquee with catering is included. 
The bespoke wedding cost is between £10,000 and £20,000, but lower midweek packages of £2,000-£3,000 are also an option.
Sam told The Lincolnite the company tagline is 'just add friends' and they can help making the wedding as simple or complex for a bride and groom with as little or as much control as they want.
Sam, who has owned Salted Orange for nearly five years, said: "We've won regional awards this year (including East Midlands Wedding Caterer of the Year 2019) and grown so much.
"We are at the point where we are expanding and linking up with a marquee company, Every Occasion Marquees, to offer the best catering venue in Lincolnshire and the East Midlands.
"Our selling point is we are human, here to put personality and story together and make it personal for people."
The launch of Lincoln Wedding Company will create around 15-20 jobs, a mix of full-time and part-time, which are likely to be advertised between February and April.
Help after Jocasta's closure letters
Sam has said he can help any couple affected by the reported closure of local venue Jocasta's, adding he will work to previously arranged budgets and details.
Sam added: "We are booked up until 2021, but we are continuing to expand and want to try help people.
"We saw the unfortunate situation at Jocasta's and want to help. We always try to help people and in the last month we donated 80kg of food to the YMCA and homeless. We have also worked with charities to do event meals.
"With any customers from Jocasta's we'll work with them. If they can bring in what they had sorted we'll try our best to honour it with their timelines and budgets. We are also hoping to offer other things in the future such as balls and proms."
For enquiries and bookings with Lincoln Wedding Company, people can email [email protected]