Double lifeboat rescue after memorial ceremony
Two stranded fishing vessels needed help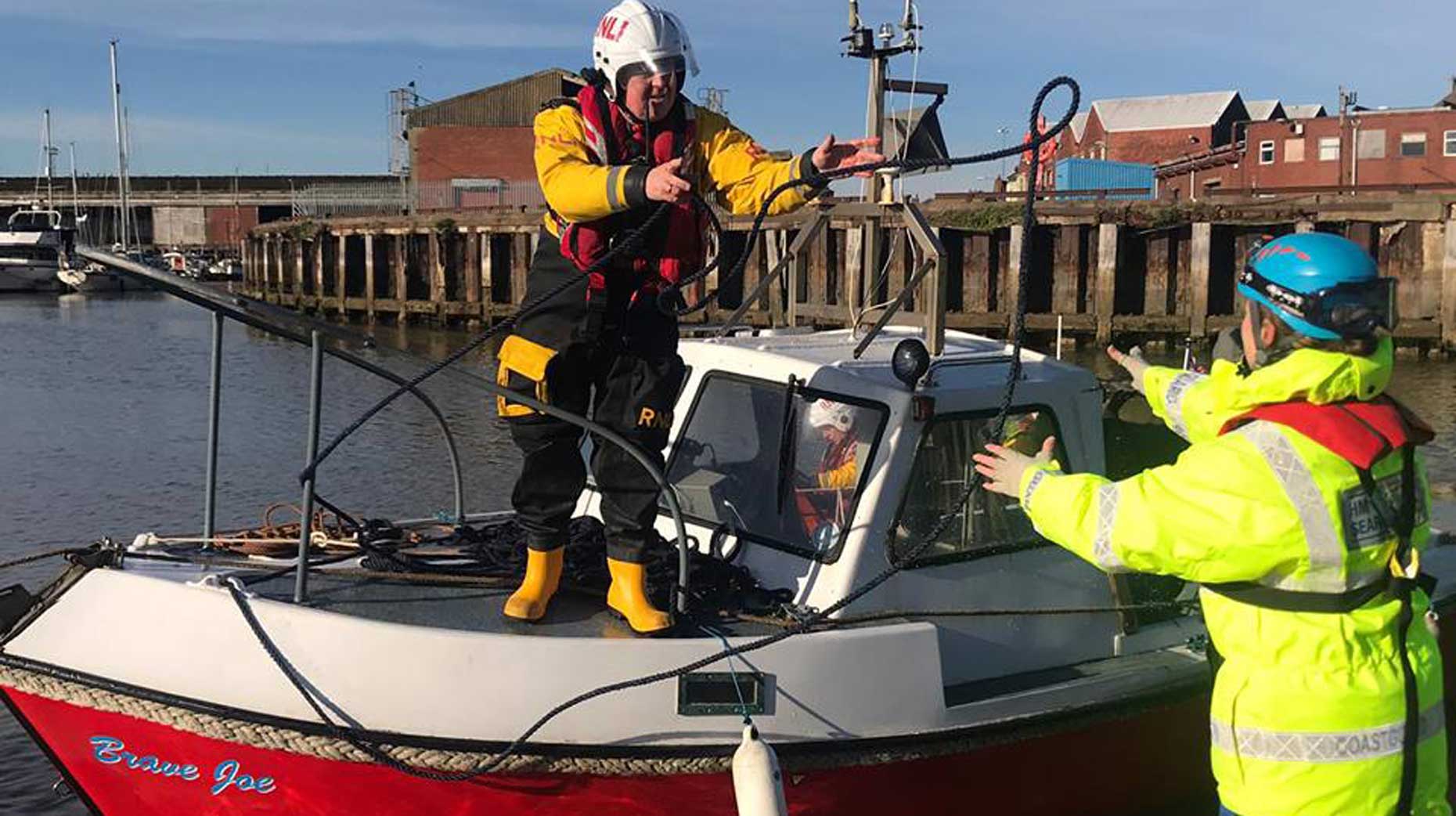 The Cleethorpes RNLI lifeboat crew were sent on two rescue missions after scattering the ashes of a much-loved fundraising couple over the weekend.
The volunteer crew of Cleethorpes lifeboat scattered the ashes of David and Diane Tovey, who raised funds for them for money years, as they bid farewell to the couple on Sunday, February 3.
After a brief ceremony in the mouth of the River Humber the crew continued with their planned exercise. However, it wasn't long before their assistance was needed.
Lifeboat Operations Manager at Cleethorpes RNLI Mick Fowler said: "Everyone here misses David and Diane, they were great supporters of the station. It was an honour to be able to assist in their last goodbye, and they would have been delighted that the boat was involved in two rescues while taking them to their final resting place."
Double rescue
The crew were soon flagged down by a fishing vessel which had engine problems and requested a tow to Grimsby. After getting the boat and her two crew safely to Grimsby Marina, the lifeboat returned to Cleethorpes.
It had only just refuelled when another leisure fishing vessel in the river radioed for immediate assistance due to losing power.
It was anchored in the main shipping channel near Grimsby, directly in the path of large cargo vessels leaving the port.
The Cleethorpes crew quickly relaunched to the scene before passing the tow over to the Humber Lifeboat, which had also been called due to the size and location of the incident.
The Humber Lifeboat Crew then towed the boat, which had five people on board, into Grimsby Marina.