February 18, 2019 4.41 pm
This story is over 34 months old
John Greed and Pandora cut ties
It will focus on other brands including its own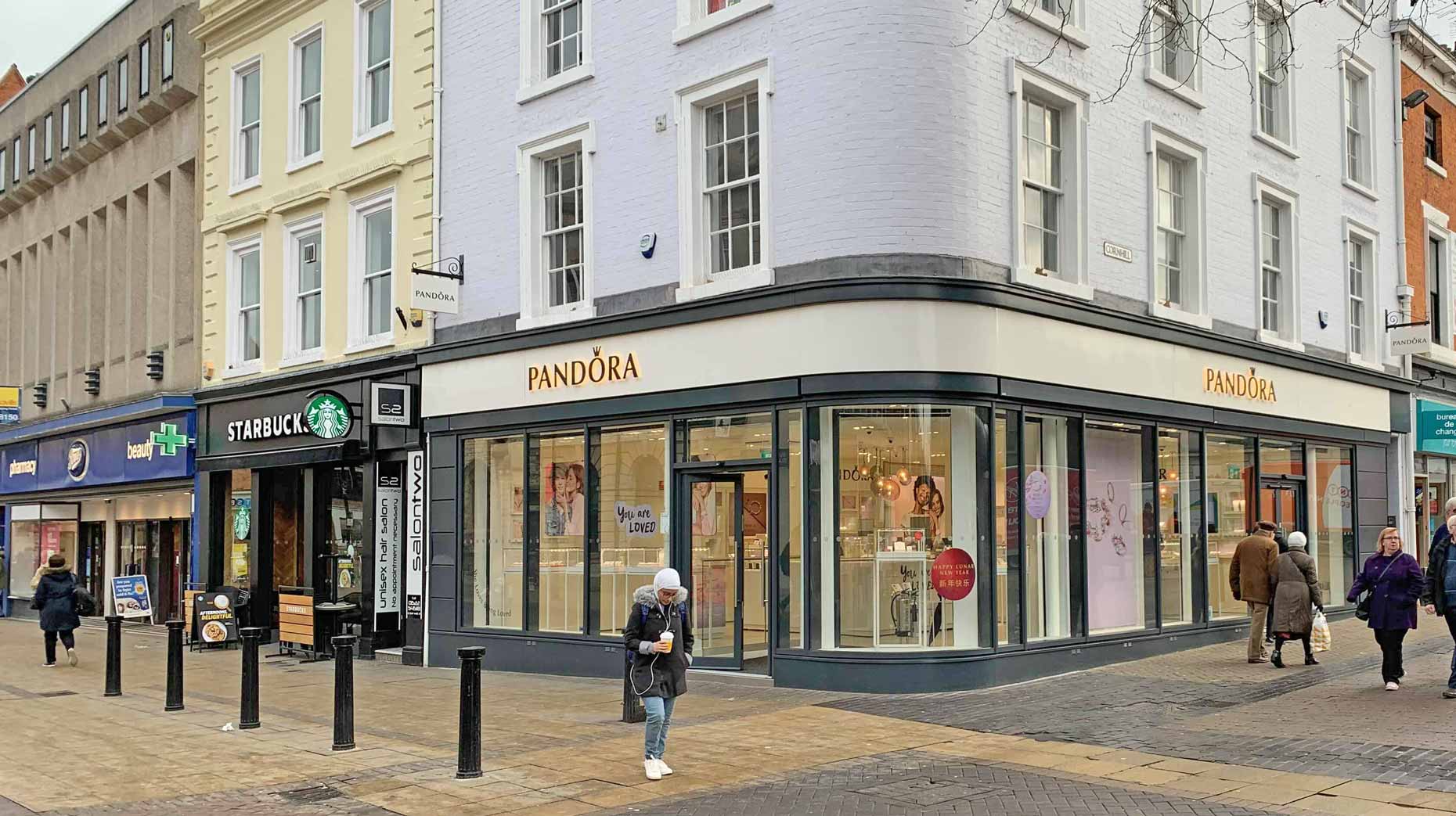 Lincoln-based independent jewellery retailer John Greed is cutting its ties with Pandora, a move which is expected to lead to redundancies.
John Greed revealed to The Lincolnite that the company will soon be ending its retail and online relationship with Pandora but that discussions are ongoing.
No redundancies have been made by the time of writing.
The company has also said it is "committed to saving jobs wherever possible".
John Greed will move away from selling Pandora in-store and online to concentrate on other brands including Nomination, Thomas Sabo, Swarovski and in particular its own John Greed.
The Lincoln company, which owns two Cornhill stores and leases one to Pandora, said negotiations over the Pandora shop are ongoing.
The lease may continue with Pandora, or be taken up by 'another interested party'.
The John Greed shop will remain open as normal and the business will continue to operate from its headquarters at the Firth Road Business Centre in Lincoln.
Longevity and security
The business is run on a day to day basis by John and Laura Greed. The online side of the business also based in Lincoln is the largest part of the company.
In a statement issued to The Lincolnite John Greed said the "longevity and security of any retail business can only ultimately come from developing your own brand and identity".
John Greed now wants to focus on its own brand.
The business started on Steep Hill in 1994 and has grown into be what it believes to be one of the largest independent jewellery retailers in the UK.
It seemed like the right time
John Greed Jewellery LTD and John Greed Retail LTD have been selling Pandora jewellery for 15 years both online and instore.
John Greed said: "Our Pandora High Street store franchise will soon come to a natural end and so it seemed like the right time for us to decide for a variety of reasons to also stop selling Pandora online.
"We will continue to sell other great Brands such as Nomination and Thomas Sabo but we really want to bring our own jewellery to centre stage.
"We grew into a large jewellery business keeping up with the customers' demand for Pandora jewellery and so sadly our new business vision might require initially a much smaller focused workforce and so redundancies at the online business, unfortunately, might be inevitable.
However, we are committed to saving jobs wherever possible.
"We are still in negotiations with Pandora as regards them leasing our High Street building which would allow them to continue with the current Pandora store after our franchise ends.
"We are also in negotiations with other parties as regards the use of our building so we will have to see what happens.
"Retail and especially e-commerce is changing rapidly and we must change with it in order to secure a long term future for our business.
"We have in recent years invested heavily in new e-commerce technology and in finding the right people to help us create our vision. The retail environment is currently really tough and that isn't going to change any time soon.
"We need to continue to develop our unique proposition and have already put a huge amount of effort in over the last 18 months to take our own brand, John Greed, to the next level.
"Although we don't plan on being a Pandora online retailer in the future we are still on very good terms with them and are still very passionate about their brand.
"We are currently in discussions on working together on some very exciting projects which really capitalises on our specialist skills and expertise, so watch this space."
---

SUBSCRIBE to Business Week, the new email newsletter from The Lincolnite and Lincolnshire Reporter, bringing you weekly features, analysis and a news roundup of the top stories by Stonebow Media. Sign up free to receive it every Thursday morning in your inbox. We won't spam you or share your details with third parties, we promise!