Police hunt cruel killer of dog drowned in river
A small dog was pulled out of the river with bricks tied to its neck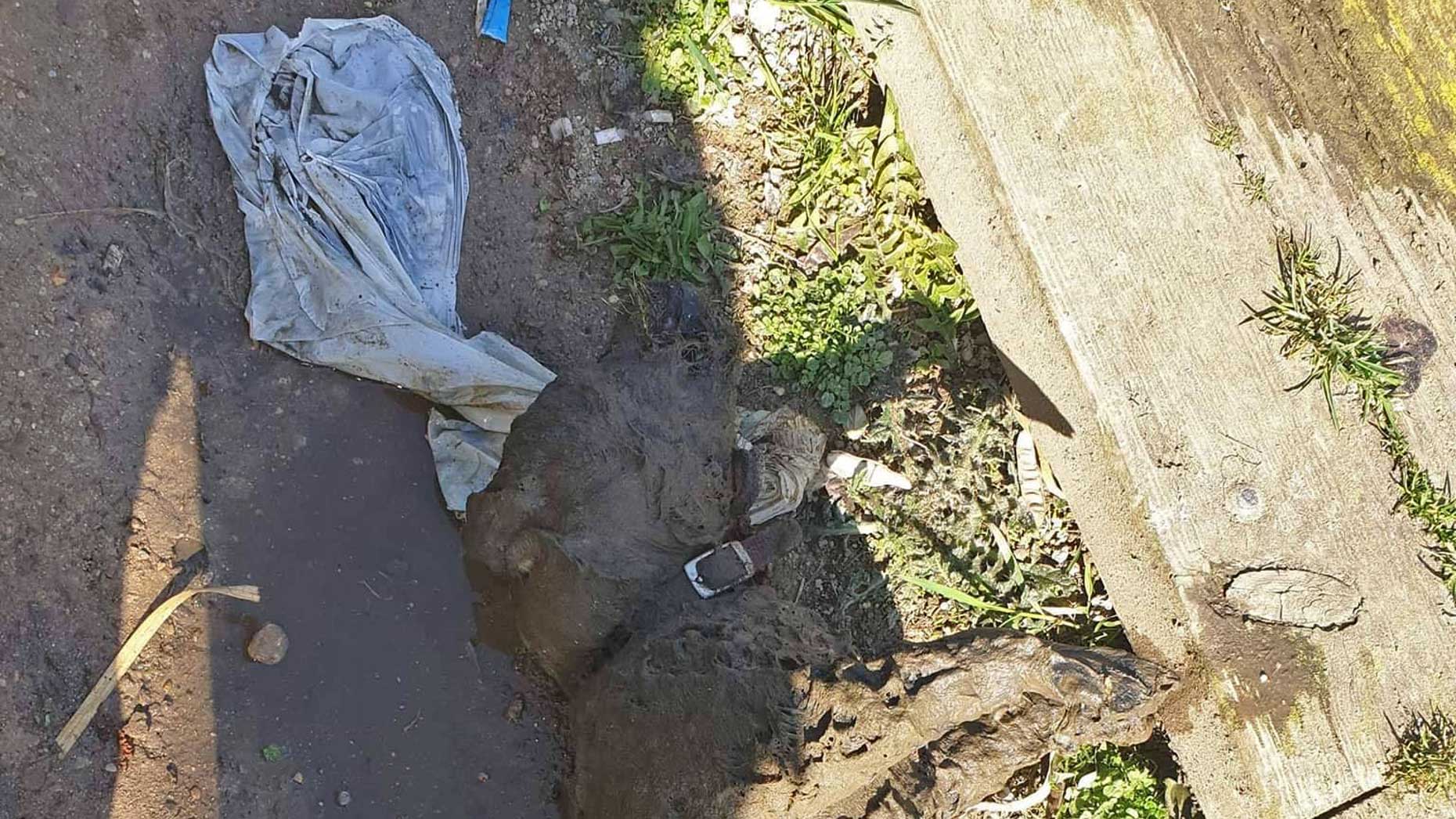 Warning notice: Image in full below
---
Officers are hunting for a "cruel killer" after a dog was found dumped in a river with bricks tied to its neck.
A local man was fishing when he pulled out the dog, described as a small Staffordshire Terrier type with a red collar.
The Spaldinium Facebook page posted about the discovery on Sunday, March 24.
The appeal prompted nearly 3,000 comments, where people called for the people or person responsible to be punished.
Natasha Chapman said: "What is wrong with people! Disgusting! Poor thing. I hope it's chipped and they find out who did it."
Cadens Jen commented: "Why do people own a dog to end up doing this? Dogs are so loyal and our family.
"He looks a decent age with plenty of spirit too. Cowards should get same treatment all the way."
Munawar Ali said: "No animal deserves that. Cruel evil people with no heart. Hope karma catches up with them quickly."
Lincolnshire Police has been "left wondering who would do such a cruel thing."
A spokesperson said: "There are plenty of charities and organisations that would have looked after and re-homed the dog."
Anyone with any information about the incident is being urged to contact the police on 101 or the RSPCA.