April 18, 2019 12.56 pm
This story is over 38 months old
Leave of two key Lincoln Cathedral figures linked to safeguarding probe
Departures are linked to safeguarding investigation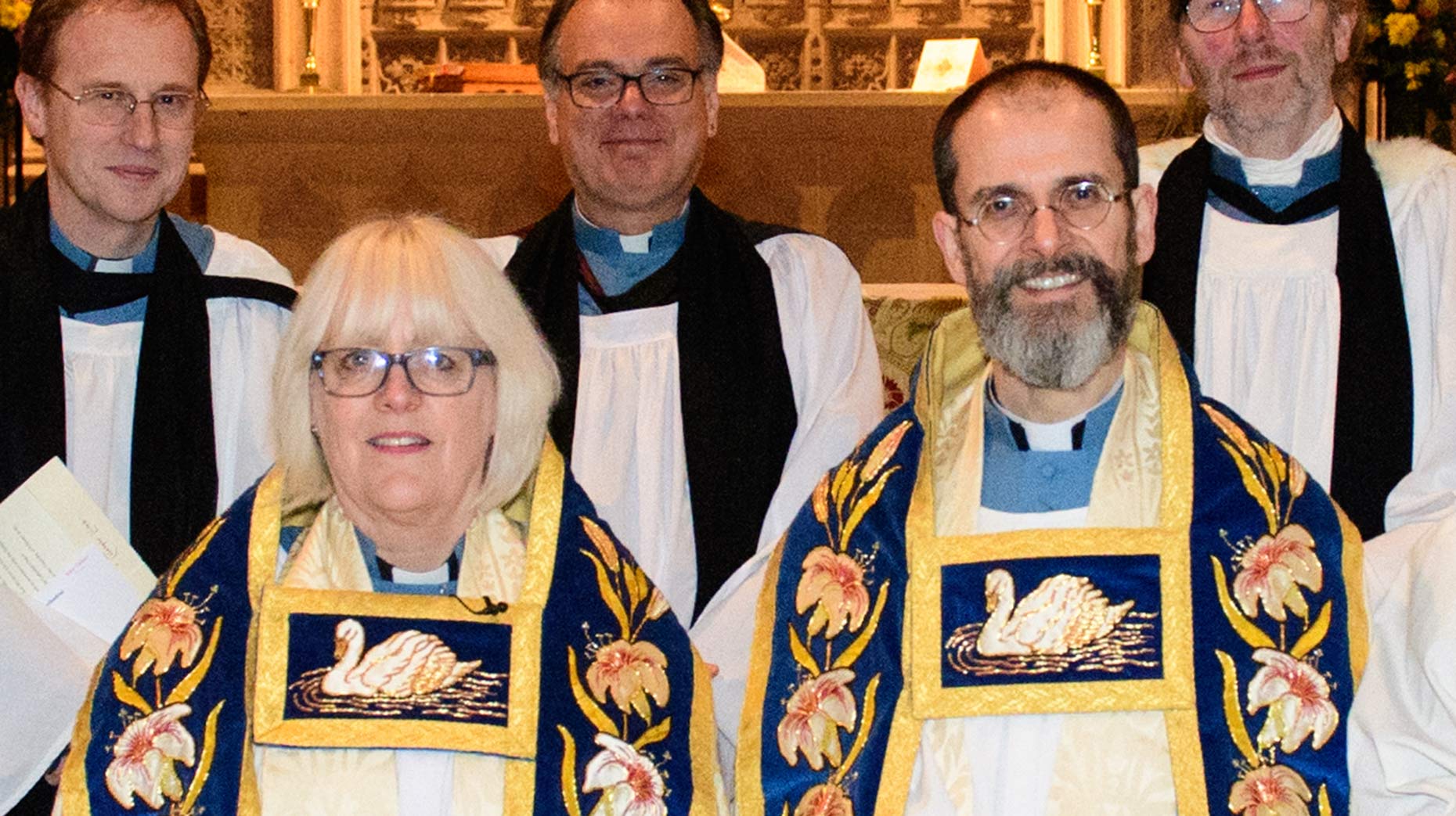 The sudden and mysterious absence of the Dean of Lincoln Cathedral Christine Wilson and Chancellor Paul Overend is linked to a safeguarding investigation, The Lincolnite can reveal.
Lincoln Cathedral's first female Dean took a leave of absence after less than three years in the role. Chancellor Reverend Canon Dr Paul Overend abandoned his post after just over a year.
At the time, the Very Reverend Christine Wilson was said to have stepped down "for personal reasons".
The simultaneous move from Paul Overend was explained by the cathedral as "for different reasons, connected to one issue".
It has been confirmed that police outside of Lincolnshire are investigating a historical safeguarding matter reported in the Diocese of Lincoln. The Church of England said the situation is linked.
The two key cathedral figures are reportedly connected to alleged failures to report issues relating to vulnerable adults.
A Church of England spokesperson told The Lincolnite: "A non-recent safeguarding matter reported in the Diocese of Lincoln is being investigated.
"All appropriate information has been passed on to the police and statutory authorities. Until their processes have been completed nothing further can be said publicly.
"The National Safeguarding Team has convened a Core Group (to oversee and manage the safeguarding situation) and will continue to pursue all relevant matters."
Christine Wilson was the 81st Dean of Lincoln and took up her position in 2016. The role sees her acting as senior priest, as well as being the cathedral's CEO, looking after the management and business side of the building.
Before this, she was the Archdeacon of Chesterfield in the Diocese of Derby since 2010.
Christine has also been a non-executive director of Ecclesiastical Insurance since 2017 and is still listed as such at the time of writing.
Ecclesiastical is the insurer trusted with advising the Church of England's compensation claims and has had a string of senior clergy members on its board of directors.
Lincoln Cathedral and the Church of England did not comment when asked if the company was providing services in relation to the investigation.
Revd Dr Paul Overend led the Cathedral's work of public theology and Christian education. He came to Lincoln from Norwich, where he was the Lay Development Officer and Assistant Diocesan Director of Ordinands, and also a tutor in spirituality and ethics with the Eastern Region Ministry Course.
Lincolnshire Police said in a statement: "We have been made aware by the Diocese of Lincoln of a non-recent allegation. We are not investigating this as the alleged offence did not happen in Lincolnshire."