May 23, 2019 4.40 pm
This story is over 53 months old
Woman 'clipped by car' in Lincoln polling station fracas
She said she was left sore and shaken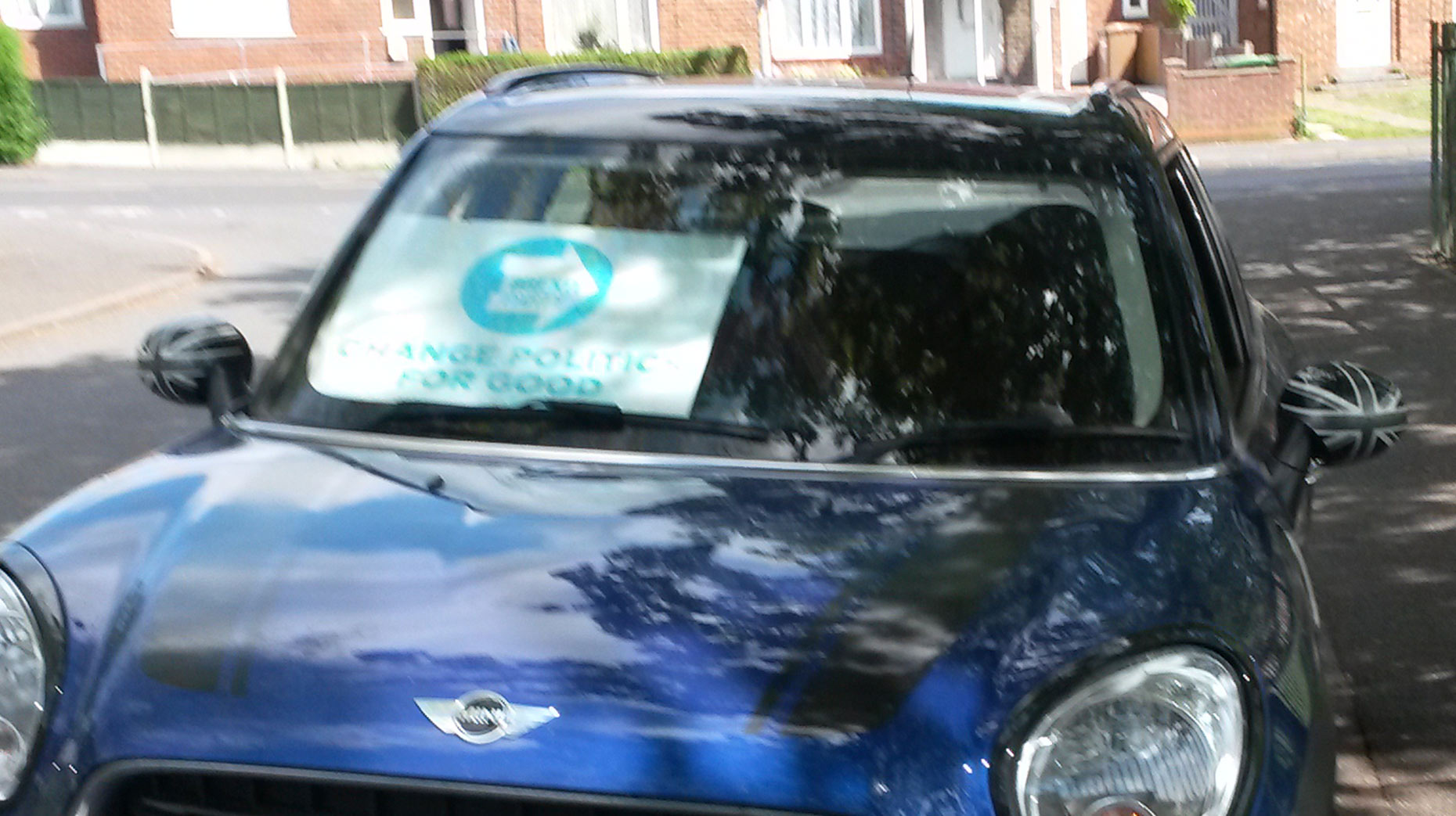 A Lincoln European Elections voter said she was left "shaken" after a row with a polling station electioneer who she claims clipped her with his car.
Claire Lane told The Lincolnite she turned up to vote at her Ermine East polling station on Sudbrooke Drive this morning when she noticed a car parked outside the front door with a Brexit Party poster on the windscreen.
She said they rowed over whether campaigning outside was legal.
Though there are electoral commission guidelines over democratic influence on polling day, they are generally regarded as unclear and difficult to enforce.
"I asked if he knew it was illegal and he told me to f***k off", she said. "I said to him that because this area is the center of our community and there are vulnerable people that it was not right and actually illegal to be sat there trying to influence voters."
She went on to say the man shouted and swore at her, asking: "What did you study at university? Media studies I suppose!"
"Then he revved his engine and I suddenly thought, 'oh my God, he's trying to run me over!", Claire continued. "He hit me with his wing mirror and winded me badly.
"The polling station staff came out to help and called the police and an ambulance to make sure I was ok."
Claire was unhurt in the incident but said she was left "with a sore side and very shaken."
Lincolnshire Police said: "A woman reported being clipped by a car which did not stop at the scene. This was at the Community Centre on Sudbrooke Drive.
"We have checked the local area and other polling stations in the vicinity."
They added that the man driving the car was described as white, large build, mousey short hair, aged in his 40s and wearing a checked red and blue shirt.
Police later told reporters that they spoke with the man they believe to be involved in the incident.
There have been no arrests or charges.