Akēdo is a hidden Lincoln gem for gamers
The owner's love for Korean and Japanese culture really shines through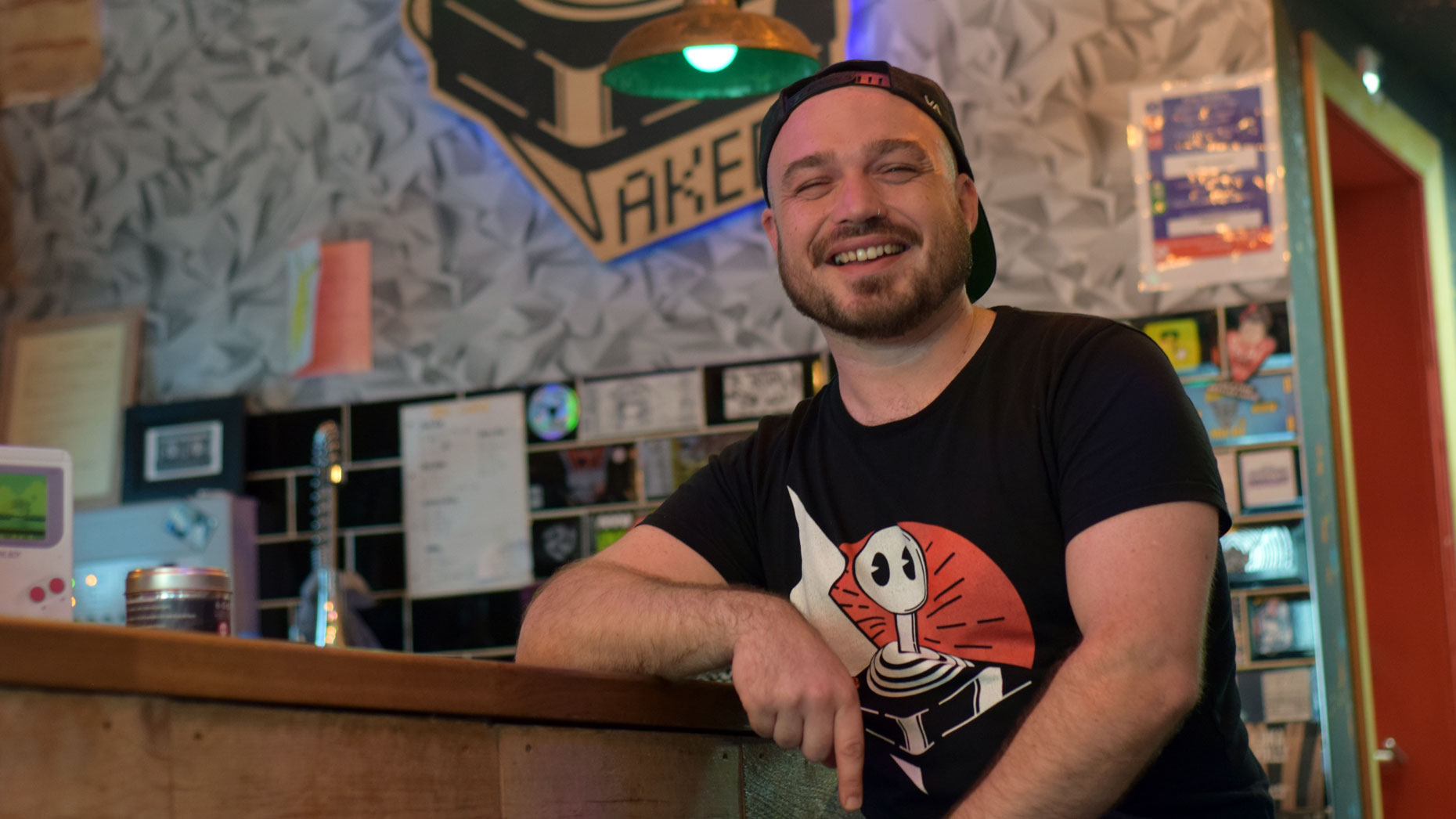 Inspired by a Korean backpacking trip which turned into an eight-year stay, Akēdo Gaming Bar is another hidden gem in Lincoln.
Toby Rovezzano, 35, is the warm personality full of stories who opened Akēdo Gaming Bar nearly three years ago on Corporation Street.
Over that time though Toby has built up a loyal fan base who told The Lincolnite to check it out.
Over both Google and Facebook Akēdo Gaming Bar has an average rating of five stars with over 350 reviews.
Customers pay £5 to access thousands of games on the latest or retro Playstation and Nintendo consoles. The fee can be waived for customers who buy a few drinks.
"I try and make sure that anyone who is a bit more introverted feels welcome here," Toby said over a game of Fifa 19 with one of his customers.
"We want people to be able to come here and make some friends. Our most popular games are the multiplayer ones like Fifa and Mario Kart, which people can have a laugh with.
"People can also challenge me for a game on Streetfighter and if they beat me they can have a free beer."
Akēdo Gaming Bar has an eclectic style but Toby's love for Korean and Japanese culture really shines through in the design.
"I went backpacking to Korea when I was younger but ended up staying there and teaching English at schools for a few years.
"Gaming bars are very popular over there but it's something which hadn't really taken off in England. So I thought that it would be a great idea to open my own."
Toby seems to be constantly adding new bits to the bar and comes up with new ideas to get more people involved in Akēdo.
Most recently he has opened up the basement of the venue to local and international bands who play electronic, house and techno music.
They even work with local businesses like Lava Heads which brings in food on a fortnightly basis like dirty hotdogs, burritos, bao buns and curries.
Anyone can walk in or book for a gaming session starting at 3pm and running until midnight from Tuesdays to Saturdays. The bar closes at 6pm on Sundays.
Bab to Go is another hidden gem in the city that The Lincolnite recently featured.