July 5, 2019 3.00 pm
This story is over 52 months old
Tiny Lincoln Korean street food restaurant is a hidden gem
People have been raving about this one, so we decided to go and check it out!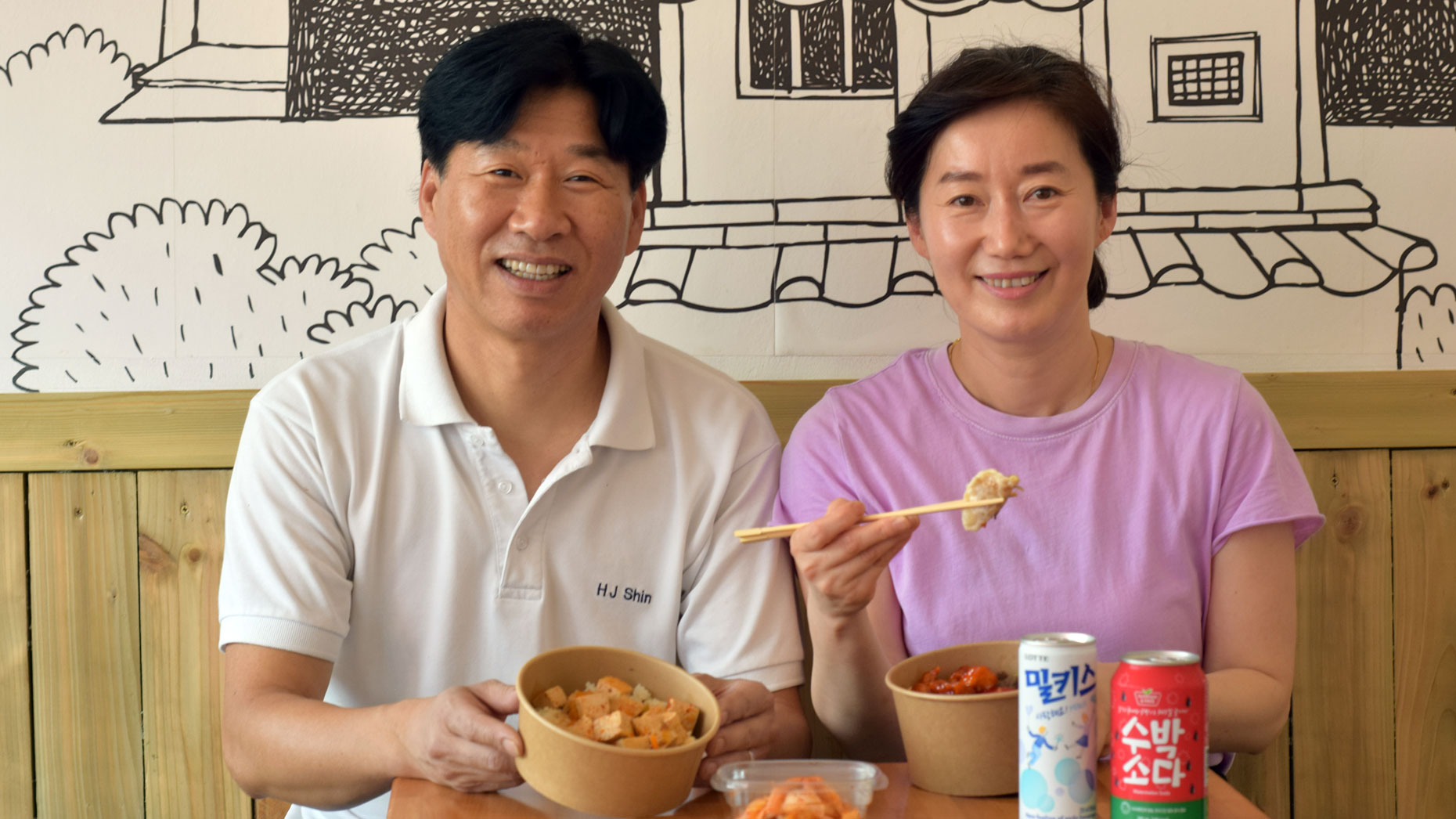 Say 안녕하세요 (or hi!) to the new Korean street food restaurant which has been dubbed as Lincoln's hidden gem.
Hyunjong and Taehee Shin are the bright and bubbly Korean couple who recently opened Bab to Go on Monks Road, opposite Lincoln College.
Since opening, they have built up a small but loyal customer base who got in touch with The Lincolnite asking us to check it out.
Bab to Go serves up a base of steamed rice or noodles in a recyclable pot before customers choose between a couple of different toppings.
They have chicken katsu curry, spicy pork, beef bulgogi or even spicy tofu for vegetarians and vegans. A regular pot of food is £5.50 and a large pot costs £6.50.
"My husband does all of the cooking," Taehee told The Lincolnite. "He started taking food a bit more seriously and when people tried it they said 'Wow! This is better than your wife's food!' — and our children agree too!
"So we just thought why not? We could open a small restaurant and encourage more people to try our food. Korean culture is getting more popular in England and the community here have been very welcoming.
"A lot of people come here and talk to me about bands like BTS or different Korean films and TV shows. I have even been teaching my customers words like 고맙습니다 which means thank you and 안녕 which means goodbye."
Bab to Go is open Mon-Tues 4pm-8.30pm, Wed-Thurs 4.30pm-8.30pm, Fri & Sat 12pm-8.30pm. Closed on Sundays.
Hyunjong and Taehee moved over to England from South Korea 18 years ago and have been living in Grantham ever since.
Bab to Go was recently given a five out of five hygiene rating and hasn't had a single review below five stars on Google or TripAdvisor so far.
Their business has been steady already, but Taehee said that they should be positive and could even open another restaurant in the future.