August 15, 2019 1.31 pm
This story is over 28 months old
Pistols, shotguns and rifles among 63 surrendered weapons
They can no longer fall into the wrong hands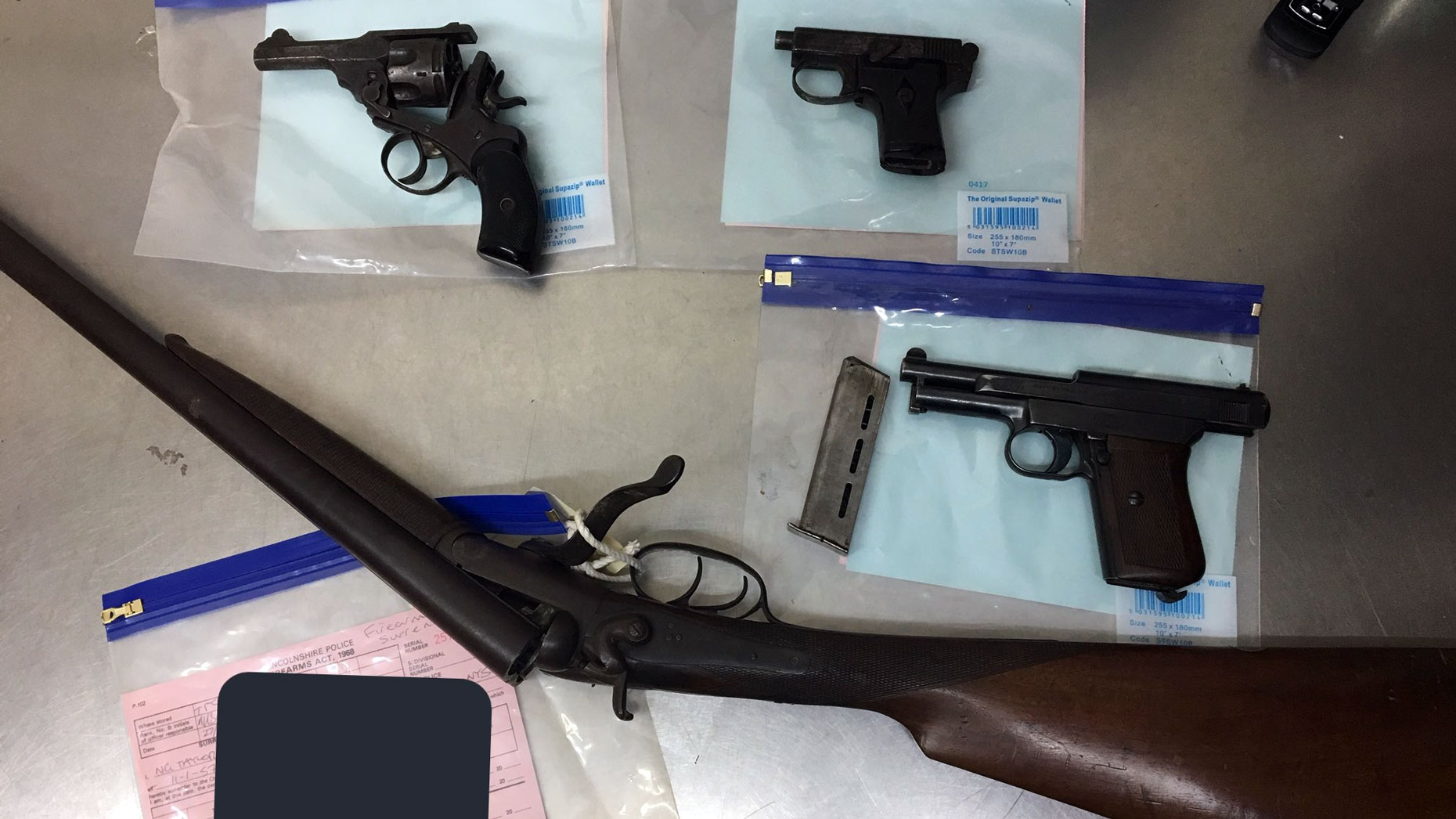 Pistols, shotguns, and rifles were among the 63 weapons handed into police stations during a two-week surrender.
It comes after Lincolnshire Police urged people to do "the right things and hand over old and new guns."
People have handed in four air pistols, 44 rifles, and 15 shotguns during the surrender which finished on August 4.
Detective Inspector Mark Seage said: "We had a selection of weapons handed in during the two-week surrender; these included fully functional weapons through to imitation weapons.
"Imitation weapons in the wrong hands can cause as much fear as live weapons. We are delighted that residents have supported our campaign and handed in these weapons which will prevent them from getting into the wrong hands.
"I would like to thank all of the staff, and residents, who participated in this campaign for their support."
Those surrendering firearms have been able to do so without fear of prosecution and can choose to remain anonymous.
However, this is not an amnesty so police may still investigate firearm offences if any come to light when the operation has finished.
Over 140 firearms were surrendered when Lincolnshire Police held a surrender in 2017.