September 4, 2019 4.47 pm
This story is over 50 months old
Cat could lose eyesight after "malicious attack"
The cat's face was covered in blood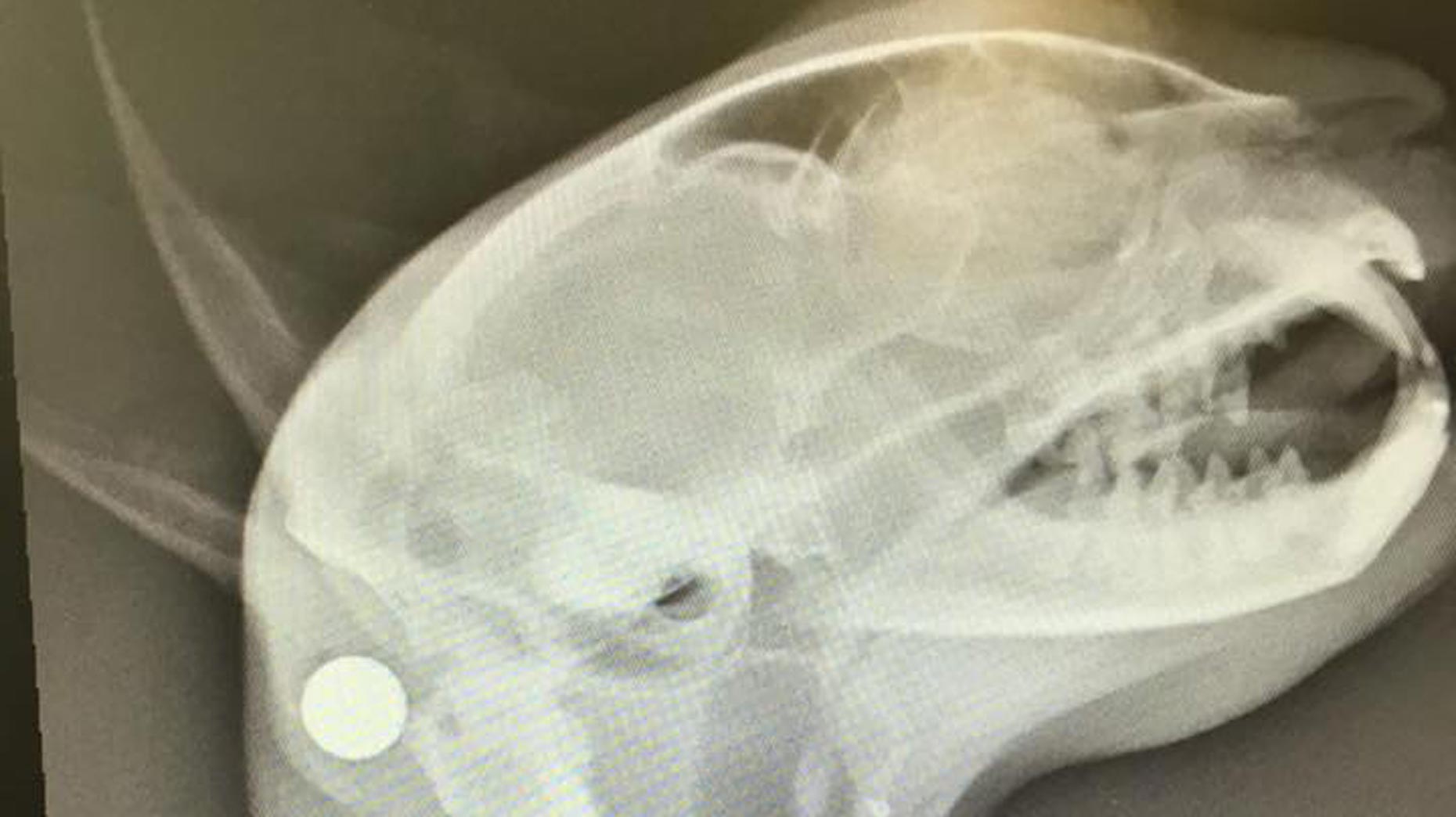 A cat who dragged himself home with a bullet in his head could lose his eyesight after a "malicious attack", according the co-owner of a vets near Gainsborough.
Amanda Lochrie, co-owner at Gordon Lochrie Veterinary Surgery in Morton, said she wants whoever is responsible for injuring a two-year-old tabby white cat called Toby named and shamed.
Warning – distressing images below
It is believed that the incident happened at some point on Tuesday near Westminster Close in Morton, as Toby didn't come home as usual and was missing for around 24 hours.
Toby dragged himself home with a bad head injury on Wednesday morning before being rushed to the vets by his owners at around 11.30am with his face covered in blood.
After a bullet was pulled out from behind Toby's ear he was stitched up and is now recovering.
Amanda claimed to Lincolnshire Reporter: "We think from the injuries it looks as if someone shot the cat from close quarters from above. It was a malicious attack done with intent. It's absolutely sickening.
"A black ball-like bullet was pulled out from just behind the cat's ear. It's gone in with such force it nearly pushed the cat's eye out and we don't know yet if the cat is going to lose its sight.
"It is shocking and the owner was very upset. As soon as we x-rayed the cat to see if the jaw or face was damaged we could see the bullet and were able to remove it successfully.
"The cat could lose its eye, we will have to wait and see and it's still early days. The cat is still with us and we will chat to the owner and see how the eye is over the coming days."
She added: "The owners are lovely and it's a well looked after vaccinated cat. It's normally a nice estate down there as well, it is not a rough area."
The veterinary surgery reported it to police, who came to see them on Wednesday afternoon, and they have urged the owner to report the incident to the RSPCA.
A spokesperson for Lincolnshire Police said: "We received a call at 12.32pm today (September 4) reporting that a cat had been shot on Westminster Close, Morton.
"It is believed that this happened yesterday (September 3). Anyone with information should call 101 quoting incident 195 of September 4."