September 24, 2019 10.41 am
This story is over 33 months old
Honeymoon woes and jobs lost: Lincoln feels the weight of Thomas Cook's collapse
Local businesses have tried to offer their support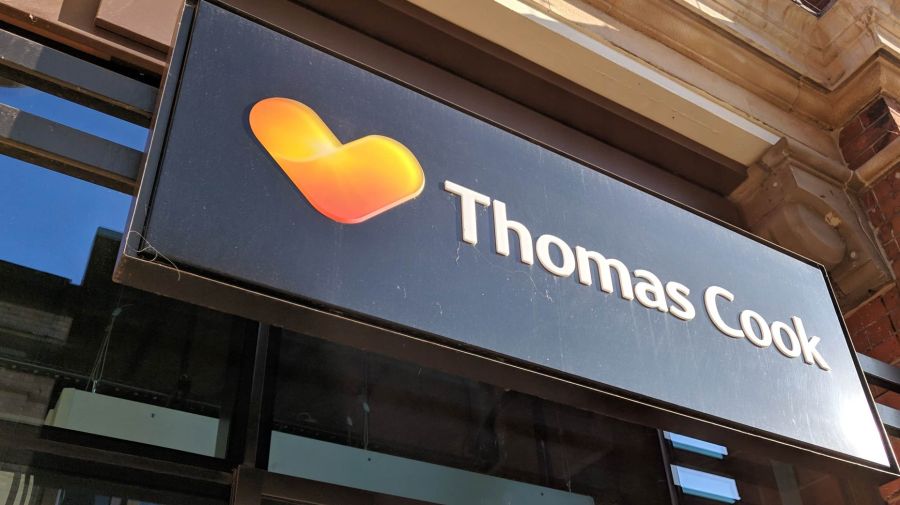 Hoards of local Thomas Cook customers remain in the dark about what will happen with their holidays and flights after Thomas Cook's collapse put honeymoons and vacations into jeopardy.
On top of this, people whose flights were booked with the company are now finding that replacement deals are as much as triple the price.
Thomas Cook entered Compulsory Liquidation on Monday, September 23. The UK business ceased trading and all future flights and holidays were cancelled.
Repatriation is underway under the Civil Aviation Authority (CAA), which said all flights would be replaced.
Anyone who bought future package holidays with the company is covered by the Air Travel Organiser's License scheme (Atol), meaning the cost of their holiday will be refunded, but this doesn't cover flight only deals. Refunds for these will have to be claimed back though travel insurance, credit or debit cards.
While customers review refund timelines and the sharply rising cost of alternative flights, cancellations and disappointment are on the cards.
As previously reported, staff at nine Thomas Cook shops in Lincolnshire, including the two-year old Cornhill unit in Lincoln, will lose their jobs after the airline collapsed. However, the exact number of jobs lost has not yet been made public by Thomas Cook.
Simon Redgrave, who was due to be going on his honeymoon to the Maldives in November, told The Lincolnite:
"We have unfortunately been a part of the Thomas Cook collapse as we had our honeymoon booked with them. Now, due to this, we are now unable to book another honeymoon without receiving a refund.
"We woke up to the news (on Monday). Unfortunately we haven't been told anything. We have just researched online and the refund process can take up to 60 days which would be after our wedding. The whole package was booked with them. You're unable to speak to them and unable to get through to the CAA."
Britain's oldest travel firm confirmed a dedicated booking service is being provided by The Civil Aviation Authority to assist customers currently overseas and those in the UK with future bookings – click here for more information.
The Government and the Civil Aviation Authority are working together to support passengers due to fly back to the UK with Thomas Cook between September 23 and October 6, 2019, in what is the UK CAA's biggest ever peacetime repatriation.
Your experiences
Gaynor Bateman said: "We were due to fly to Vegas on October 13 for best friend's wedding…but it gets worse. The bride has worked for Thomas Cook for 18 years."
Jo-sly Hunt said: "Our daughter works for TC abroad in Zante and me and a friend were flying with them in October. Gutted for everyone that's lost there jobs."
Sandra Roberts Was Andrews said: "I had two holidays booked for next year and my sister has lost her job. She has worked for Thomas Cook for well over 25 years."
Gav Brown said: "We were due to go to Vegas next month for my mate's wedding."
Amy Ward said: "Honeymoon cancelled"
Eddie Driver said: "Currently in turkey with Thomas Cook. Due to fly home on Thursday. Not sure what will happen with transfers and flights. Feel sorry for all the people who have booked and lost their holiday. Plus so many jobs lost as well."
Emotional flights
Paul Pyrah said: "My eldest son was one of the lucky ones. He flew back from Orlando around midnight. It was Thomas Cook's very last flight. He said the crew on board were crying and all in tears."
Wayne Pyrah added: "It was a very quiet sad flight home, I really felt for the crew. How they managed to make announcements and keep the service up I just don't know how they did it. Very emotional."
Local businesses rally round
The Original Bierkeller Lincoln was among the local businesses to offer support to those affected by Thomas Cook's collapse.
It said any Thomas Cook Airlines UK staff can get free entry and some free drinks if they bring last month's payslip down this weekend. It added that a small number of part-time positions are available and "we'll help where we can".
Lincoln City FC is offering local Thomas Cook employees free coach travel and free tickets for Friday's trip to Blackpool "as a small gesture to show our support".
Thomas Cook employees must email [email protected] to secure their free bus and match tickets by Thursday at 3pm, providing proof of employment.