September 12, 2019 3.17 pm
This story is over 50 months old
Lincolnshire coast first to get 5G in the county
Holidaymakers will be able to make the most of the high speeds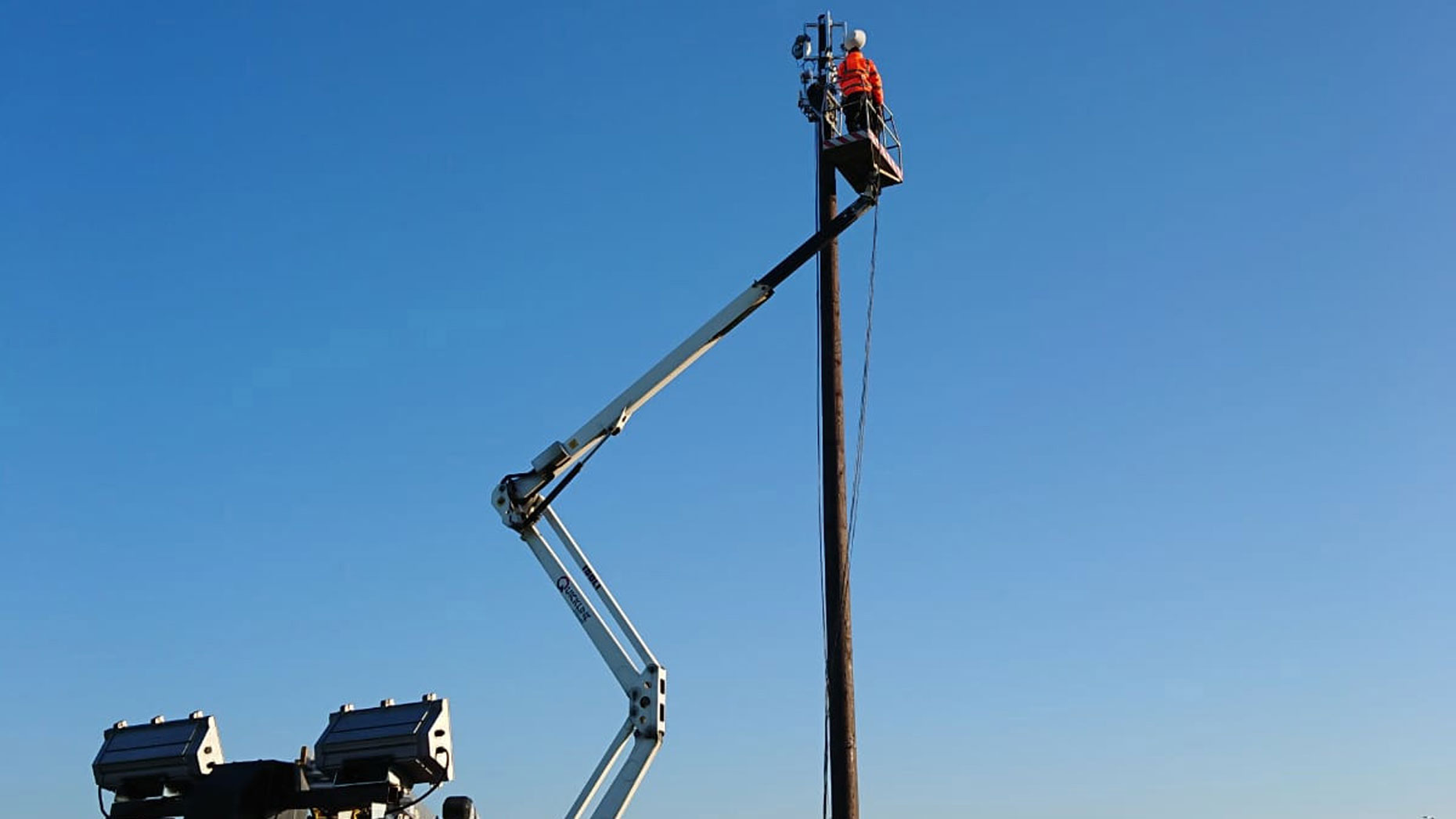 A coastal holiday resort in Lincolnshire is the first place in the county to get 5G technology.
Internet provider Quickline has been installing a network of masts in Ingoldmells over the past couple of months, as part of a £2.1 million Government-funded test in rural communities.
Butlins is home to the testbed in Lincolnshire, but the speeds will not be near the 100Mbps quoted by some 5G providers in more favourable conditions.
In this case, Quickline has been drafted in to show how 5G can deliver 30Mbps broadband to remote rural areas with some early tests getting speeds of up to 50Mbps.
The Government hopes that tests like these will help to pave the way for a future rollout of 5G technology across the UK.
Quickline developer Alasdair MacLeod, who designed the framework, said: "We've already positioned telegraph poles across Ingoldmells in a grid structure and we are now preparing to install the electrical cabinets.
"Then once our technology is switched on and all the boxes (or distribution cabinets) are talking to each other, you need to imagine a net covering the entire area.
"It's that net cast between the poles that will allow superfast broadband to reach the caravan sites and allow multiple devices to be used in the same location without interference."
Matt Warman, the Digital Minister as well as the MP for Boston and Skegness, visited the broadband site in Ingoldmells on September 12 to see the network's progress.