September 20, 2019 11.25 am
This story is over 50 months old
North East Lincolnshire protestors call for council to drop tax support cuts
Objectors say the move will hit the poorest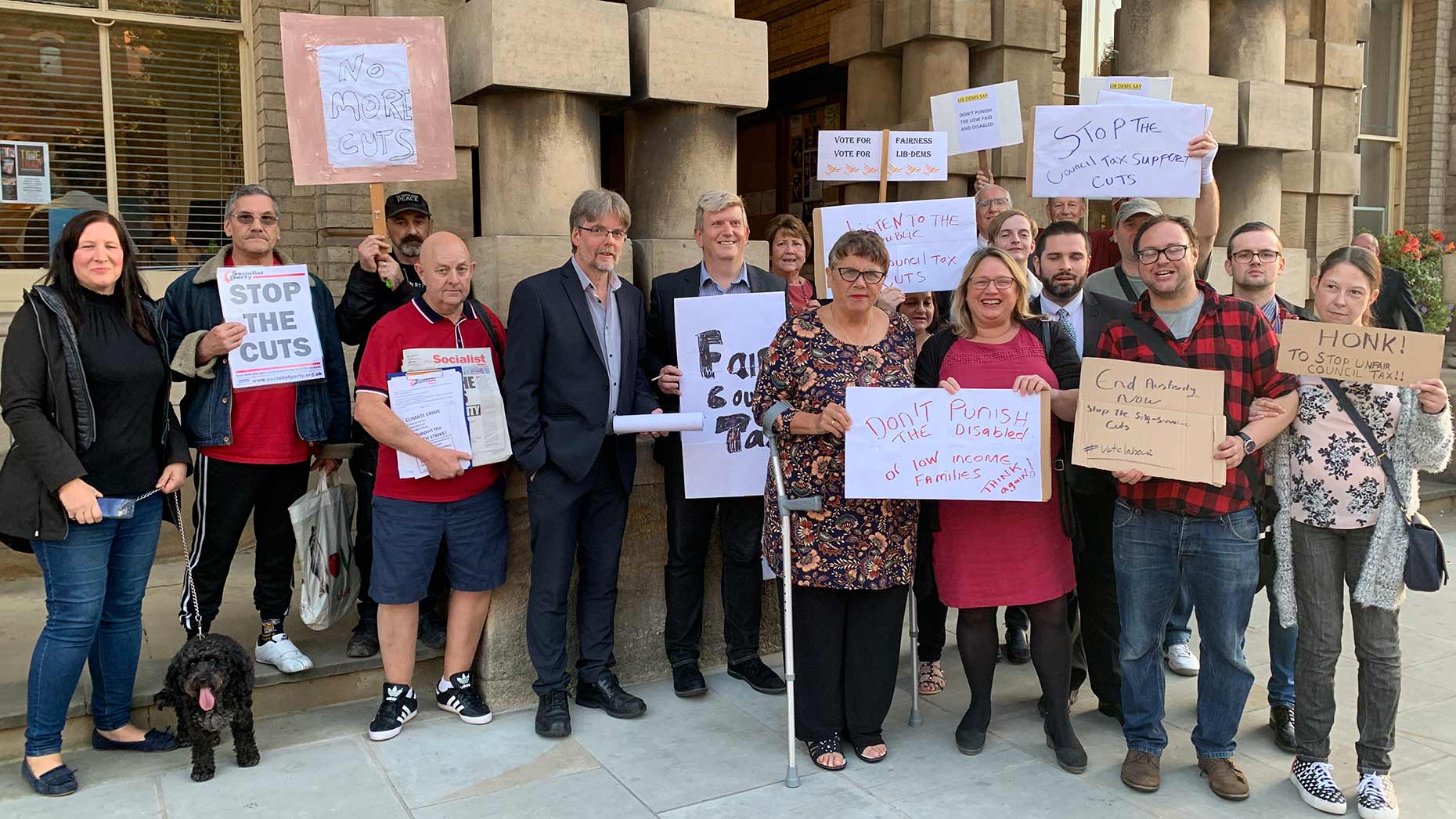 Protestors gathered outside Grimsby Town Hall last night in a bid to drum up support against proposed changes to council tax.
North East Lincolnshire Council is currently consulting on changes which include the option to drop council tax support – a discount applied to low-income and disabled households – to just 50% rather than the current 75%.
Representatives of several opposition parties, unions and residents, however, said the proposals will "rob the poor" and go after the worst-off in society.
Labour Party leader Mathew Patrick said it would affect more than 14,000 people.
Roy Horobin, from the Liberal Democrats said last night: "They're going to be going after people who are on the edge financially and don't have the money.
"Of course you need money, but it's got to be fair."
Ian Barfield, Lib Dem leader at North East Lincolnshire Council, said: "It's quite clear what they're going to do is rob the poorest people of the town."
"They said nothing about this in their manifesto but they're looking at hiking council tax on families with disabled people, children under five, some of the most vulnerable people in our community who are going to be facing the biggest bill they've ever known in their life," he said.
"I don't think it's going to raise the money they're looking for because where this is tried it just leads to more instances of court summonses where it collapses lives, causes mental health issues and people end up unable to make ends meet.
"It's ultimately self-defeating and punishing the most vulnerable."
Council leader Philip Jackson reiterated the proposals were out for consultation and people had the opportunity to respond, promising: "We will take into account what the public says before we me make a decision."
The results will be discussed by the cabinet before going to full council in December.
"You have to remember there are a lot of people on low or minimum wage who don't get any discount because they're out earning and they're quite often subsidising people on higher incomes – some of who may be on benefits," he said.
"It also reduces the amount of council tax that comes into the authority if we have large discounts, which means other people have to pay more to ensure we are able to deliver the services we want.
"It's got to be a balanced approach and we've got to weigh up the pros and cons."
---
SUBSCRIBE TO LOCAL DEMOCRACY WEEKLY, our exclusive email newsletter with highlights from coverage every week, as well as insights and analysis from our local democracy reporters.