October 31, 2019 2.52 pm
This story is over 31 months old
Grimsby UKIP councillor under fire for travellers site comments
She said she was reporting what others had said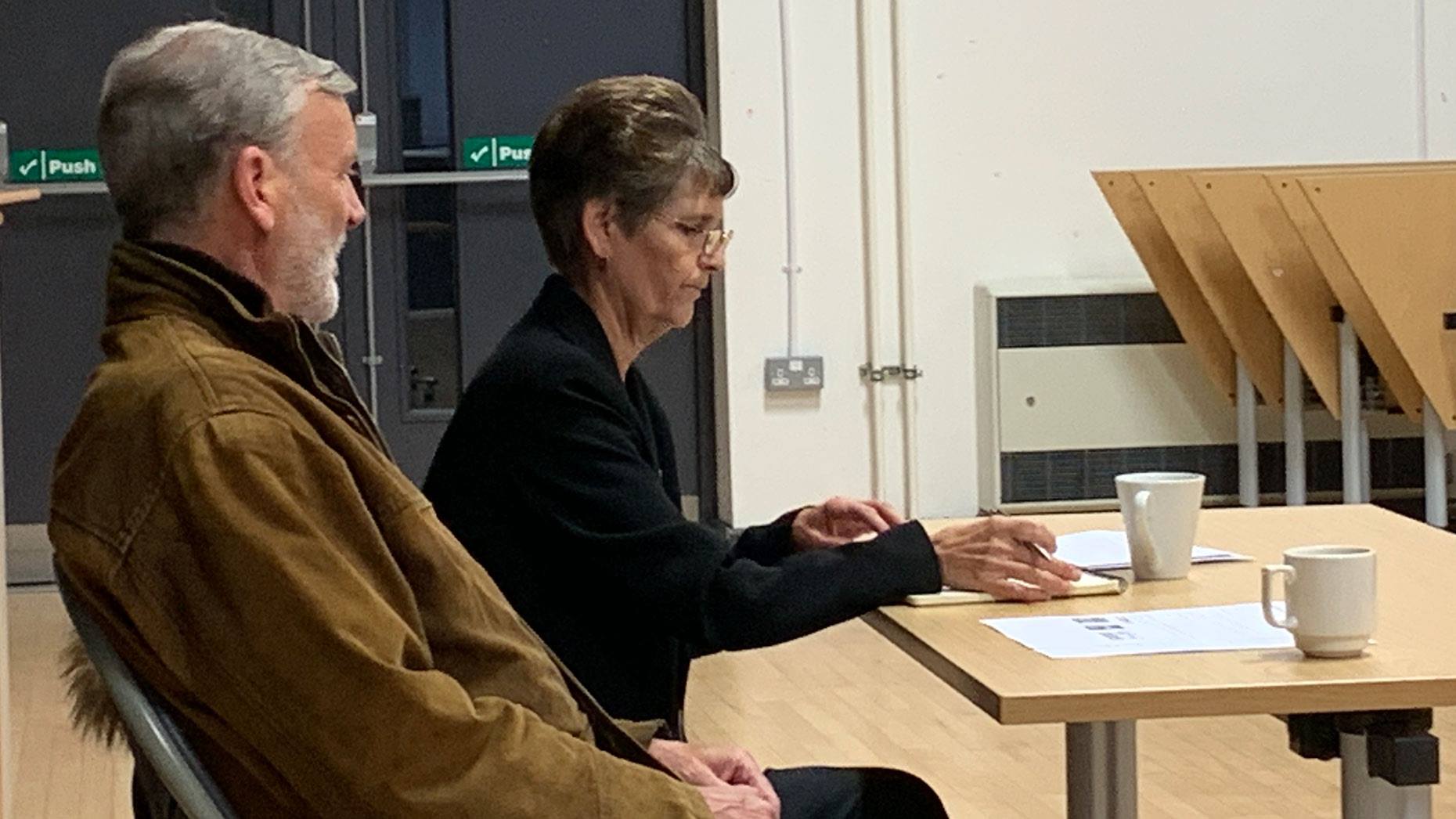 A Grimsby UKIP councillor has come under fire over "petrol bomb" remarks she made at a public meeting about a potential travellers site in Nunsthorpe.
Councillor Jane Bramley, who represents South ward on North East Lincolnshire Council, held a meeting over the earmarked site in Torksey Drive on Wednesday, October 23.
At the meeting at Centre4, Councillor Bramley said she feared "petrol bombs" were already being prepared and that she heard threats of "World War Three" if the site is put there.
The remarks sparked outrage from travellers groups and have been criticised by the All Parliamentary Group on Gypsies, Tavellers and Roma.
Councillor Bramley has said she was "only reporting what others had said" on social media.
Josie O'Driscoll, chair of GATE Herts (Gyspy and Travellers Enpowerment), a community led organisation, told the Travellers Times that Councillor Bramley had created "a hostile environment".
She added that the organisation has submitted a complaint with the council.
Meanwhile, a cross-party parliamentary group on Gypsy and Travellers have written to council leader, Councillor Philip Jackson, to raise concerns over the comments.
Baroness Janet Whitaker and Kate Green MP, who signed the letter, said they feared the remarks could "agitate community tensions" on the estate.
Today we wrote to the Leader of North East Lincs Council raising concerns about the reaction to building a new Traveller site & comments made from a Cllr inflaming community tensions. Travellers need a home, but told roadside camps not acceptable but nor are authorised sites. pic.twitter.com/pHDfJihYUb

— APPG for Gypsies, Travellers and Roma (@APPGGTR) October 30, 2019
"We are concerned that Councillor Bramley's comments could further agitate any community tensions that exist and could lead towards inciting racial hatred," it said.
"If Councillor Bramley fears there may be racially motivated violence in the form of bomb preparation, has this been reported to police?"
A spokesperson for the Equality and Humans Rights Commission confirmed that it has received a complaint on the matter and will respond in due course.
In response, Councillor Bramley said that she was reporting what others had said and that she "did not condone violence".
"I have stated all along that if anybody says they're going to use violence I really am against it," she said.
"I told the residents that I can't be held responsible for what they do or say, those are comments all over social media – not me personally."
A spokesperson for North East Lincolnshire Council said: "This meeting was not arranged by the council, and any opinions expressed at the meeting by councillors and members of the public do not represent our views as an organisation.
"Ward councillors are free to arrange public meetings without reference to the local authority unless our resources are being used.
"We have a formal complaints process, and any complaints received against councillors are investigated in line with our councillor code of conduct, as described in the council constitution."
The comments follow a shortlist drawn up by North East Lincolnshire Council for temporary travellers sites in the region, known as designated stopping sites.
According to a council report, the authority has spent £84,022 on clearing up unauthorised travellers encampments since April 1, 2013 – though the figure does not include legal costs for the first three years.
A designated stopping site for gypsy and traveller communities is legally required under the authority's local plan.
The five sites proposed, cut down from a 25-site list, include:
Former youth club on Wootton Road, Nunsthorpe
Torksey Drive and Toynton Road site, off Winchester Avenue
Land under the Cleethorpe Road flyover
Garibaldi Street car park
The car park off Wellington Street
Senior councillors will be asked next week to agree to send the shortlist out for public consultation.
SUBSCRIBE TO LOCAL DEMOCRACY WEEKLY, our exclusive email newsletter with highlights from our coverage every week and insights and analysis from our local democracy reporters.