November 15, 2019 4.23 pm
This story is over 48 months old
Life-changing nipple tattoos for cancer survivors 'too realistic' for Facebook
The tattoo artist is frustrated by Facebook because it keeps removing her posts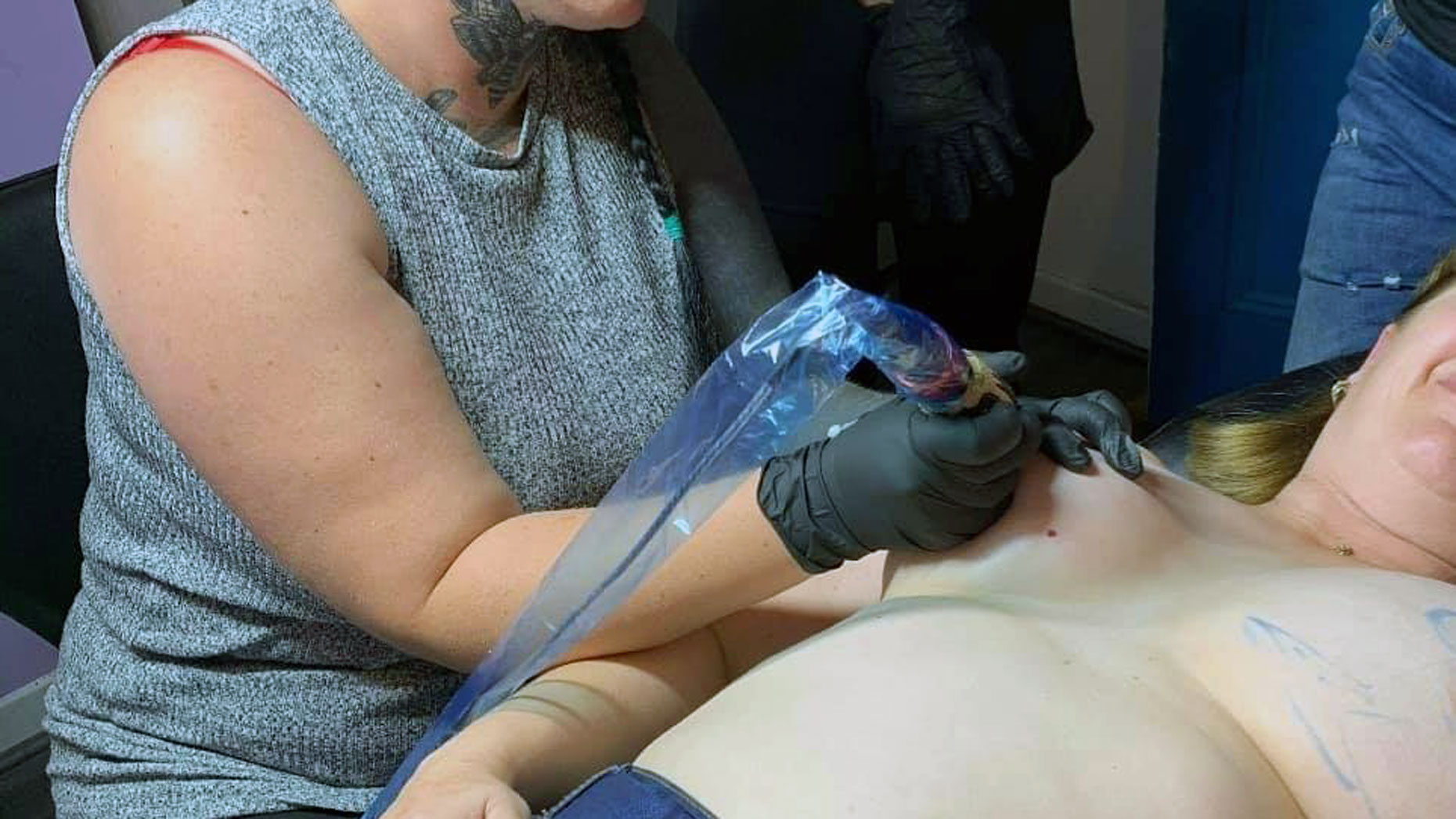 A tattoo artist gives breast cancer survivors their nipples back through her life-changing work but Facebook thinks they're too realistic for its platform.
Kaz Slocombe, 32, set up Lincolnshire Mastectomy Art in Scunthorpe around a year ago and spreads the word through her social media, something Facebook has made extremely difficult for the past six months.
The social media platform has been escalating her punishments all the while and this week removed her Facebook page altogether, which was the last straw for Kaz.
She told Lincolnshire Reporter: "My clients have been through so much. Doctors tear them apart and put them back together again but there's always something missing.
"I can give them their nipples back and the difference on their faces and in their confidence when I've finished my work is so satisfying.
"Unfortunately, when Facebook removes a photo or the page it destroys that confidence and leaves them heartbroken because it tears down something beautiful into something disgusting."
Facebook seems to be ignoring its own community standards when it removes Kaz's art, which clearly state that art work, post-mastectomy and breastfeeding pictures are permitted.
Kaz set up Lincolnshire Mastectomy Art after noticing that there were very few options for breast cancer survivors in the UK.
Luckily, her page has since been reinstated by Facebook but Kaz fears that her battle with the platform is not over yet.