November 11, 2019 6.07 pm
This story is over 25 months old
Slice of success: Lincoln baker launches cheesecake business
Top the cheesecakes with whatever you like!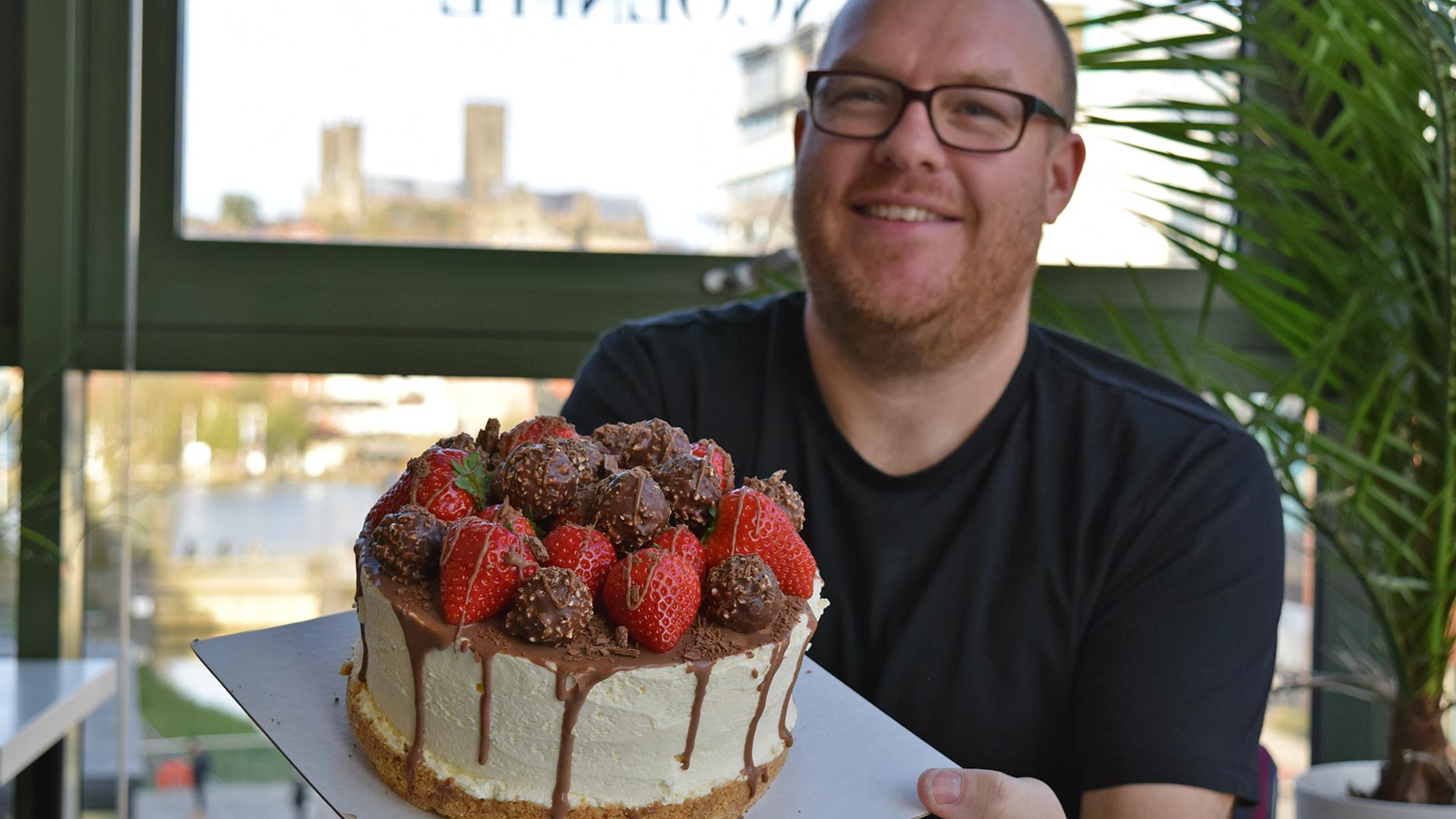 A Lincoln baker has launched a new mouthwatering specialty cheesecake business, where customers choose the toppings.
Richard Whitely, 41, has always been a keen baker, but recently took the leap from lighting to set up his own business.
He claims to have the perfect cheesecake recipe and has no plans to expand into any other kind of baking.
Lincoln Cheesecakes sells four different sizes of the dessert ranging from small at £7 to £30 for the extra large version.
"I have been making them for about a month, baking for my family and friends, but now I have been given the go ahead," he told The Lincolnite.
Richard added: "I am very excited to get to work. If all goes well maybe I will be able to open my own shop in the city centre."
He's not afraid of adventurous toppings, and even brought a strawberry, Ferrero Rocher and melted chocolate cake into the newsroom.
It was a solid thumbs up from the team!
Grab a slice of your own, available through collection from the Curiosty Shop at the bottom of Steep Hill, by contacting the Lincoln Cheesecakes Facebook page.