Lucky escape for fox caught in snare trap near Lincoln
The fox has now been released back into the wild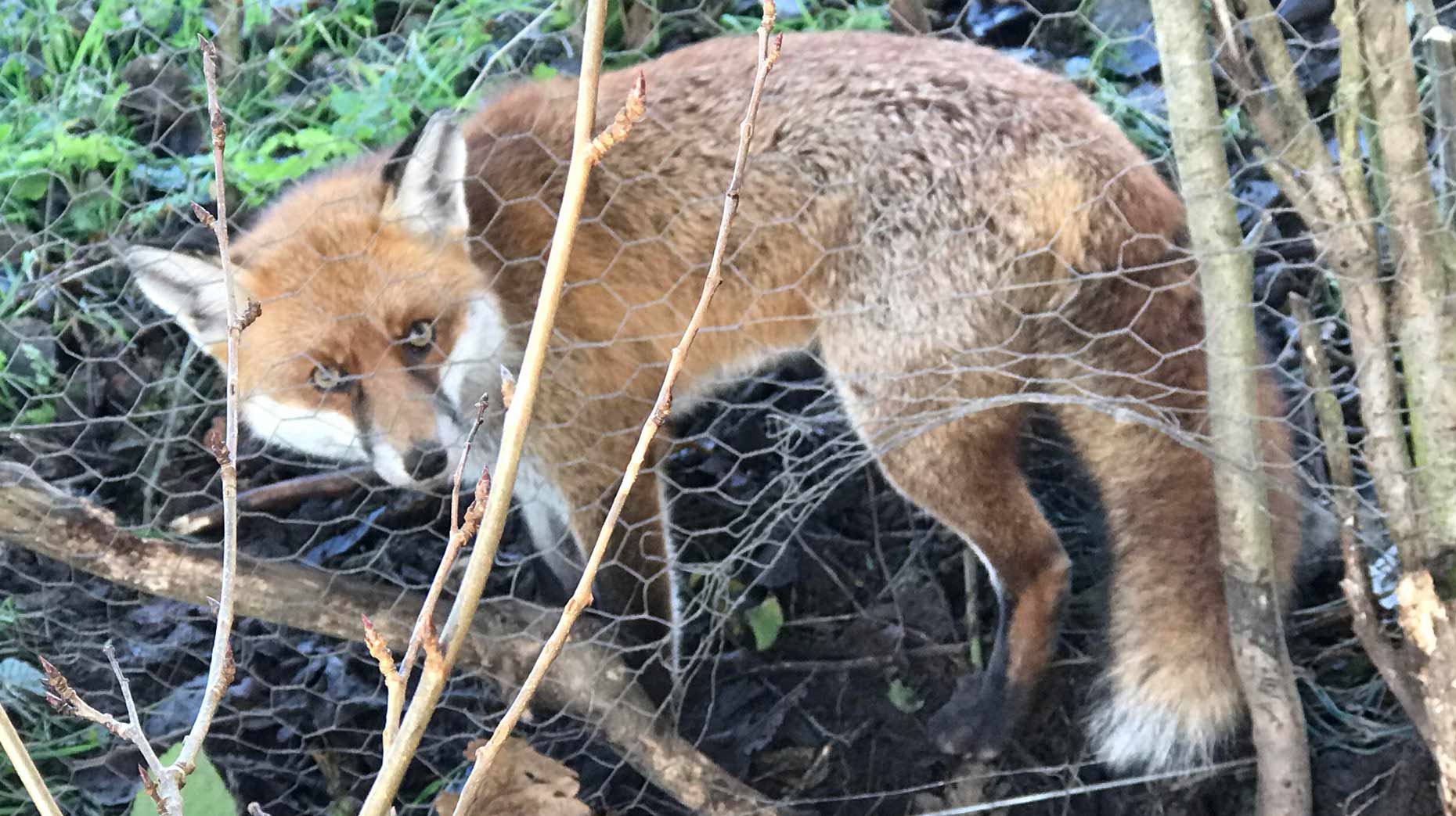 A fox caught in a snare trap in a village near Lincoln had a lucky escape before being rescued by the RSPCA and released back into the wild.
The adult fox was discovered in a field in Girton Lane in North Scarle on November 29. The fox only sustained minor injuries as he had been caught in the snare around his middle rather than the neck.
Someone spotted the fox and contacted the RSPCA for help and Francine Smith-Evison, Animal Welfare Officer, managed to free the fox and release him back to the wild straight away.
Francine said: "This fox was really lucky that the snare hadn't done any significant damage as they can cause a huge amount of pain and distress and can sometimes be fatal."
The incident has prompted the RSPCA to issue a warning about the dangers of snare traps. The animal welfare charity is opposed to the manufacture, sale and use of all snares and traps which cause suffering.
There are also some regulations governing the use of snares, making it illegal to set snares for birds, deer, badgers and certain other species. It is up to the person setting the snare to ensure that it complies with the law.
Francine added: "The RSPCA is against the use of snares because of the suffering they cause, not only to animals like foxes that are often the target of such traps, but also to other animals like badgers and even domestic animals like cats. Snares cannot discriminate between species and any animal that moves through the noose is a potential victim."
The charity has warned to never try to free an animal from a snare or trap as it risks hurting yourself and the animal. It also advises that many animals caught by snares are more seriously injured than people think, so it is best to get them examined properly.
Anyone with concerns should avoid stressing the animal and call the RSPCA's 24-hour emergency line on 0300 1234 999 – click here for further advice and information.