Pair found with hoard of drugs and stolen goods worth £40k
Police raided the house to find the hoard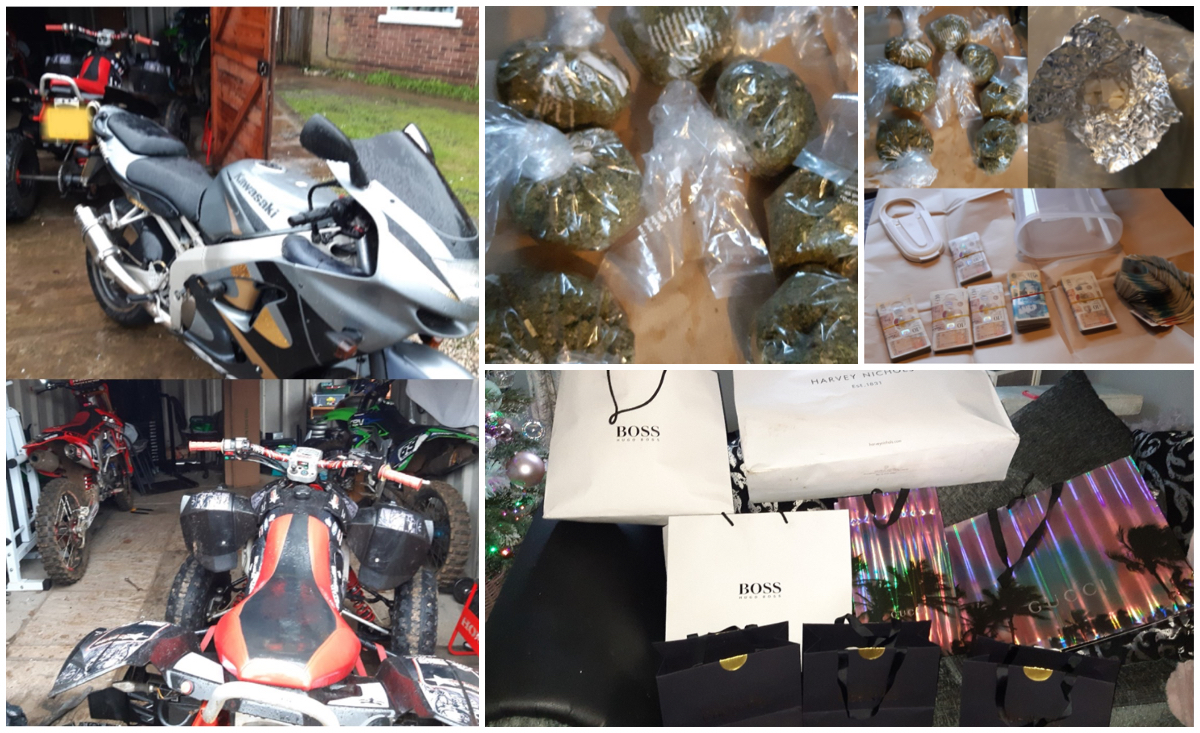 A couple from Scunthorpe have been charged after police discovered a stash of stolen goods, cash and drugs worth around £40,000.
Officers executed a section 23 Misuse of Drugs Act warrant on Friday, December 20 in Scunthorpe and seized tens of thousands of pounds worth of items believed to be related to criminal activity.
Around £15,000 in cash and £5,000 in class A, B, and C drugs were found at the address on Healey Road.
In an outside building, motorbikes believed to be worth around £15,000 were found as well as a Ford van suspected to have been stolen following a burglary in Hedon.
More than £6,000 worth of high value designer goods, also thought to be stolen, were seized.
A man and a woman from Scunthorpe were arrested and have subsequently been charged with a number of offences.
Damien Kirkman, 24, and Harley Wilson, 26, of Healey Road have both been charged with two charges of possessing a class A drug with intent to supply, and one charge of possessing a class B drug with intent to supply.
They've also been charged with possessing criminal property namely money, clothing, drugs, and motorbikes, and handling stolen goods namely a Ford Transit van.
The pair have already appeared at Grimsby Magistrates' Court.