December 28, 2019 4.41 pm
This story is over 47 months old
Six Lincolnshire community stalwarts awarded British Empire Medals
They will all be given a British Empire Medal at a special ceremony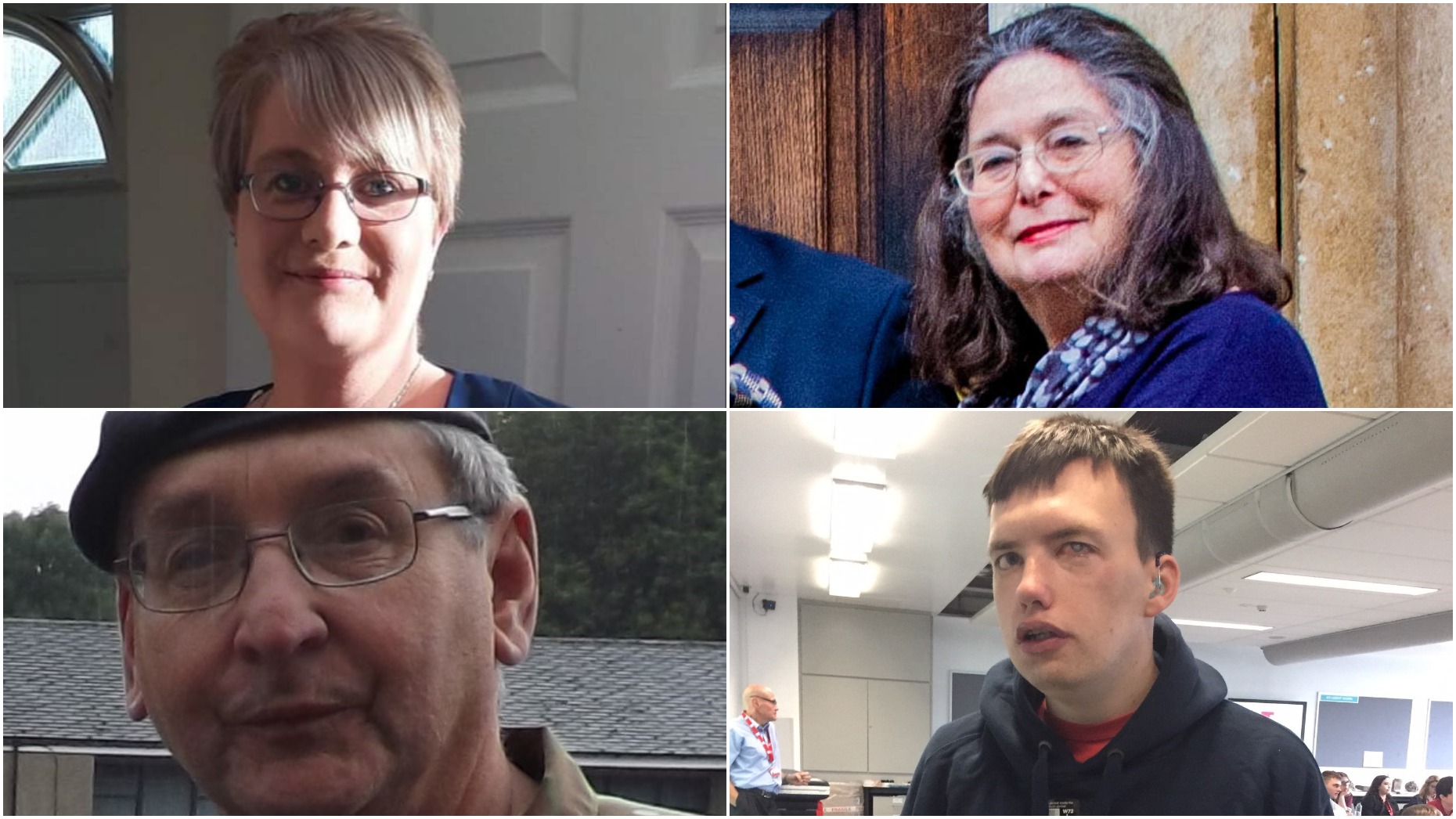 Whether it is volunteering for a charity, helping young people to thrive or working to make the local village a better place for everyone — these six people have been recognised for their efforts with royal honours.
They will all receive a British Empire Medal in the New Year's Honours, which are in recognition for their 'hands-on' service to the local community.
---
Jack Marshall
Jack Marshall, 21, from Belton, has been awarded a British Empire Medal for services to charity.
Jack, who was selected to be an Olympic torchbearer in 2012, was born with a condition known as Moebius syndrome.
He has several health issues, including the lack of a cerebellum which affects his balance and coordination. He also has no facial expressions due to having no facial nerves, wears bilateral hearing aids and is blind in his left eye.
Despite all of this and multiple operations, Jack has been fundraising for over 12 years and raised thousands of pounds for charity.
This has included numerous challenges such as walking over the Humber Bridge sponsored runs and and scaling Ben Nevis in over 19 hours.
These events were for Bloodwise, Scunthorpe United Disability Trust and children's charity DAISY LINCS.
Jack also passionately campaigns for the rights of disabled children nationally and is an ambassador for the communication board MOVE Europe.
He has also spoken in the House of Lords and House of Commons, and in 2014 he was one of only six 16 to 18-year-olds throughout the UK to attend a disability exchange programme organised by the American Embassy.
He told Lincolnshire Reporter: "I was overjoyed and I just couldn't believe it. Not everybody gets this honour and it's such a prestigious award.
"It's an honour and a privilege. Raising money for charity is rewarding, but I don't do it for that. It's nice to be recognised, but I do it to help people who are less fortunate than me.
"I wouldn't be achieving this award and doing a lot of the fundraising without the support of so many people that take time off work and dedicate their weekends to me. It's just amazing."
---
Emma Walton
Emma Walton, 42, from Grimsby, has been awarded a British Empire Medal for voluntary services to Young People in Lincolnshire.
Emma started volunteering for the Grimsby Sea Cadets in 2015 and was quickly elected as Chairman of the Unit Management Team.
At the time the unit was at an all-time low, with no effective leadership or governance, unrest with parents and cadets, diminishing cadet numbers and struggling financially. She successfully recruited new trustees for the unit, supported a change in command and resolved the outstanding financial issues.
She has attended over 50 events to support, promote and fundraise for the Sea Cadets and helped raised over £70,000 to sustain the delivery of cadet activity in Grimsby. In addition to volunteering at the Grimsby Unit, she has also taken up another voluntary Sea Cadet role as the Lincolnshire District Chair supporting the individual unit Chairmen across Lincolnshire.
The mother of two started as a parent because both of her children were in the cadets in 2014, before she went on to take on other various roles, including secretary and chairman.
She told Lincolnshire Reporter: "It was a bit of a shock to me, I had no idea at all. I'm very proud and it is exciting, but I'm still shocked and it has not quite sunk in.
"It is a truly fantastic achievement and a lovely way to be acknowledged for all the hard work behind the scenes to ensure the Grimsby and Cleethorpes Sea Cadets can be the best it can be. Everything I do is for the cadets."
---
Ray Morris Ogg
Ray Morris Ogg, 64, from Market Rasen, was awarded a British Empire Medal for services to the Combined Cadet Forces and to the Department for Work and Pensions.
Ray has positively changed the lives of thousands of young people over 35 years in the Army Cadet Force, equipping them with leadership skills for life. He retired as Lt Col Deputy Commandant and has now done six years with King's School in Grantham as their Contingent Commander, where he continues this voluntary work and looks after around 200 cadets. He has also expanded the Force by involving the Magnus Academy secondary school in a deprived area of Newark.
He is partially retired, but also still works part-time as a Universal Credit work coach for the Department for Work and Pensions for 16 hours a week, in a role he has helped for five years. He has worked for the DWP as a whole since he was 19.
He told Lincolnshire Reporter: "I received a letter from the cabinet office and was absolutely elated. I've never had anything like that in my life, it was such a surprise.
"It's an honour and a thank you for all what my staff have done and it's all down to their efforts as I wouldn't be able to achieve anything without them."
He added: "I love the work. It is rewarding to help them find work and it's always good to hear how they are getting on. I am partially retired, but loving it too much to fully retire."
---
John Thomas Lord
John Thomas Lord, 83, has lived his entire life in his home village of Hough on the Hill and has been awarded a British Empire Medal for services to the community.
He proudly wears the title of the stalwart of the village, where he is active, visible and always available to all residents whilst using his practical skills to improve the area.
For over 60 years he has been the Church Warden and he has also got the wood carving skills to make the lectern, the pulpit, the bishop's chair, a nativity scene and the Lynchgate.
John told Lincolnshire Reporter: "I have been in the village all my life. The biggest distance I have moved is just down the road so I can be closer to the church.
"Out of all the work I have done, I am most proud of the trees and the hedgerows I have planted. Some people take them for granted but in the years to come they will still stand proud."
---
Alison Fairman
Alison Fairman, 75, from Boston, was awarded a British Empire Medal for services to the community in her local town on Boston.
She has led the way in preserving and enhancing Boston's cultural heritage, whether that is a chair of Boston in Bloom or in her work to restore buildings like the Maud Foster Windmill.
When Alison found out about the award, she was "shocked" and called it a "great surprise" to have her work recognised.
Alison told Lincolnshire Reporter: "I had no idea, it really was lovely to find out about my award. We got a letter through the door from the Cabinet Office and had no clue what it was about."
She added that she was most proud of her work as the chair of a local high school, where she has served for ten years.
---
Robin Paul Carter
Robin Paul Carter, 77, from Butterwick, Boston, was awarded a British Empire Medal for services to Choral Music.
Robin has been the conductor and leader of the South Holland Singers in Spalding for nearly two decades, working tirelessly to ensure that the 70-strong choir enjoy a fulfilling musical experience. It encourages people from all walks of life to sing.
The choir offers two major concerts each year, usually in collaboration with the Lincolnshire Chamber Orchestra.
Robin provides inspiring leadership and boundless enthusiasm at the large number of rehearsals each year. He also strives to ensure that every detail of the choir performance has been organised and delivered to an excellent standard.
---
Melanie Weatherley
A Lincoln woman who set up a local care agency that now employs over 200 people has been awarded an MBE for her services to social care.
Melanie Weatherley started Walnut Care in the early 2000s with her husband David, which supports mostly older people in their homes.
As part of the New Year's Honours list of 2020, Melanie Weatherley has been awarded with an MBE for her work across Lincolnshire.
When she found out she had won the award Melanie said: "I had no idea at all. The letter doesn't tell you what you've won but you soon get a phone call.
"It highlights the positive stories of the industry and recognises people who do things above and beyond having a job in care.
"I didn't really believe as things like that happen to other people, once it sunk in it was a very proud moment."
Melanie also led on the Trusted Assessors projects which helps people to return home after a hospital stay. It saves the NHS £80,000 every month.
She is also the driving force behind the Lincolnshire Care Awards that began three years ago, which has received over 240 nominations for frontline staff.