January 24, 2020 2.47 pm
This story is over 45 months old
Flypast launches Lincoln exhibition featuring Dambuster Guy Gibson's medals
The exhibition opens on Saturday, January 25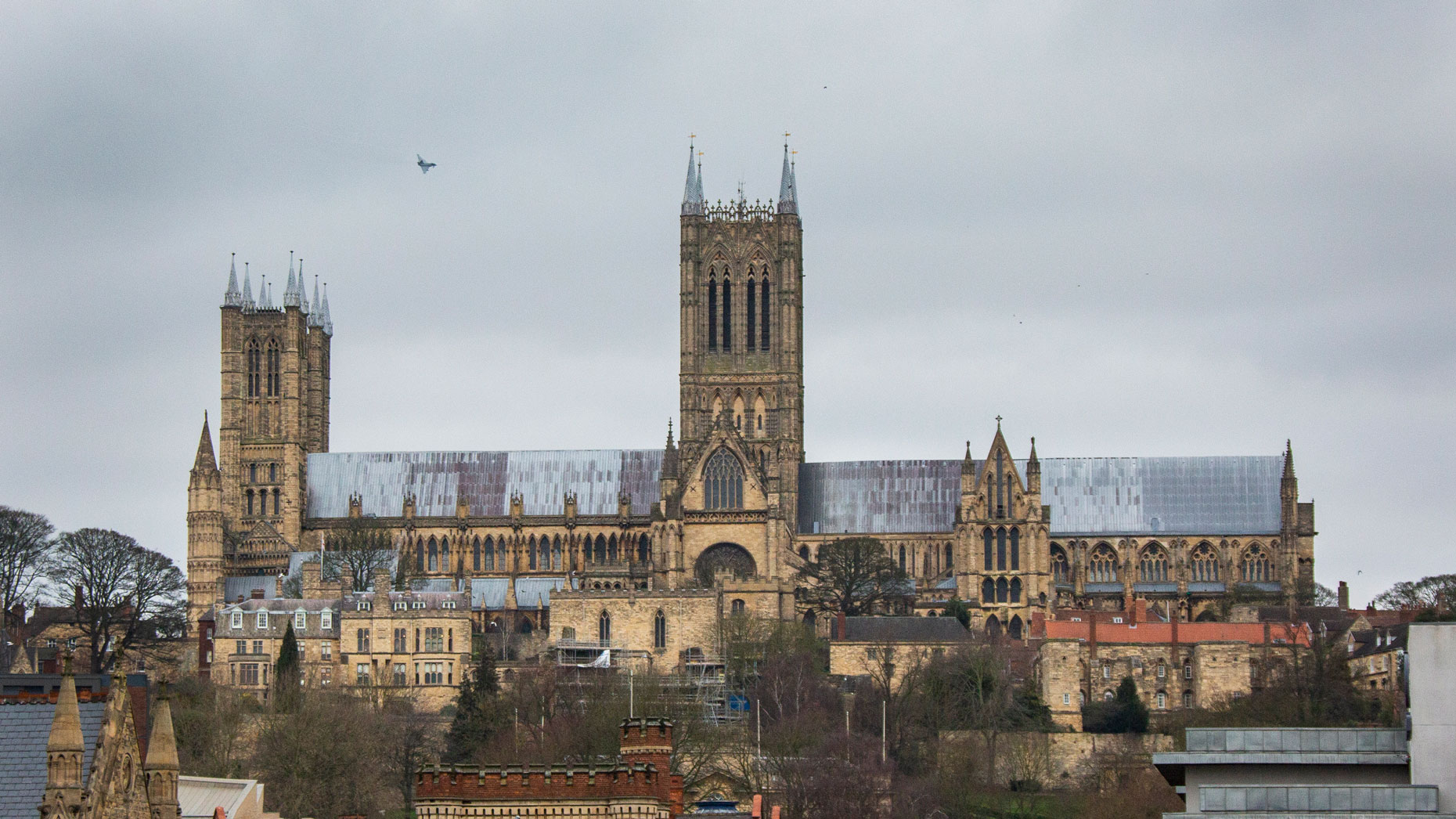 A Typhoon fighter flypast launched a new exhibition at The Collection Museum in Lincoln, which includes Dambuster Guy Gibson's Victoria Cross medal and other rare artefacts.
Wing Commander Guy Gibson's Victoria Cross medal will feature in a display at the exhibition entitled "A Century of Valour" between January 25 and March 15, 2020 (opens daily 10am-4pm). It is part of Aviation Heritage Lincolnshire's final "Bastion in the Air" exhibition.
This is the first time the medal has returned to Lincolnshire since Gibson's death in 1944, and it has only been publicly displayed three times since then.
As part of the exhibition's launch, a flypast over the city by an RAF Typhoon fighter from RAF Coningsby took place at around midday on Friday. Guy Gibson's well-worn RAF wings were also on board.
Guy's Mosquito was fatally shot down on the night of September 19, 1944 over Holland and the flypast on Friday could be seen as the completion of his last mission.
The wings were returned by RAF courier after the aircraft landed on Friday and will be on display in the Gibson cabinet at the exhibition.
Admission to the exhibition is priced at £5 for adults (including one free return to the exhibition), £3.50 for over 65s, military with ID and students, and free to Under-16s – click here to book tickets.
Before the flypast, the pilot of the Typhoon said: "Guy Gibson flew most of his operations from Lincolnshire, at Scampton and here at Coningsby.
"It's a huge honour and privilege to be asked to carry his wings with me as I fly over Lincoln today (Friday)."
The exhibition, which is supported by Heritage Lottery Fund, will explore Lincolnshire's aviation gallantry over the past 100 years, telling the story of bravery in the air and on the ground through three major periods in the county's military history – World War I, World War II and The Cold War.
Dave Harrigan, Aviation Heritage Manager at Lincolnshire County Council, said: "This is a fantastic opportunity to again highlight Lincolnshire's vital contribution to the defence of our country through the bravery of such incredible individuals.
"It is very appropriate and gratifying that RAF Coningsby agreed to fly the wings as a tribute to Gibson and all of the other people that we are celebrating in this exhibition."