Heighington Road ready to reopen on Friday
Work is ongoing on the Lincoln Eastern Bypass.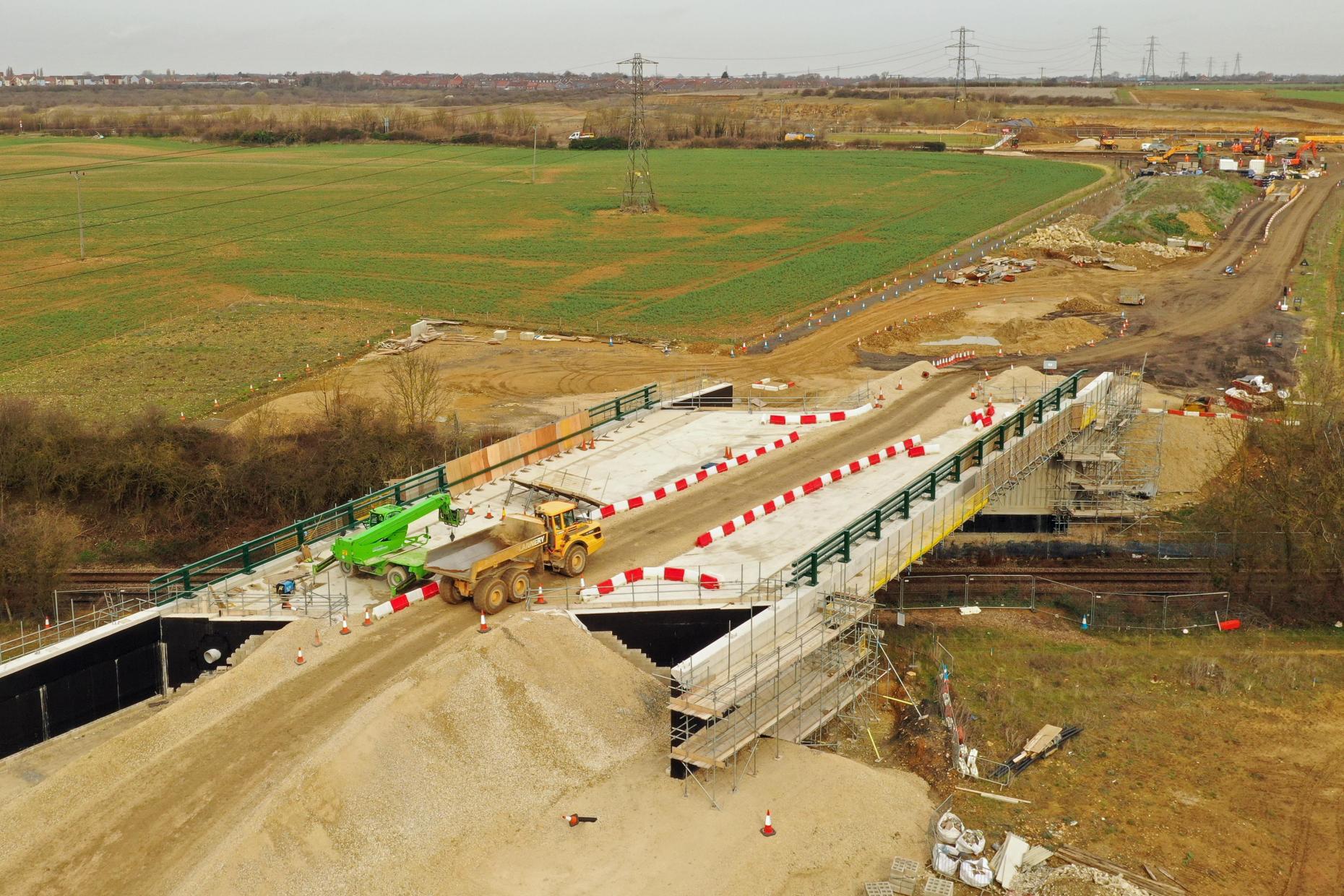 Drivers in Lincoln will be relieved by the news that Heighington Road will re-open on Friday as work continues on the £120 million Lincoln Eastern Bypass.
As previously reported, heavy and persistent rainfall in November pushed back the completion of works of the new Greetwell Road roundabout and Heighington Road bridge.
As a result, Heighington Road's original opening date of December 20 was moved to Friday, January 31. Lincolnshire County Council confirmed the road is still on track to re-open on Friday, although an exact time has not yet been confirmed.
It is not all good news as Hawthorn Road in Lincoln closed on January 27 instead of the initial planned date of December 2. A diversion route is in place via Bunkers Hill/A158/Kennel Lane, and vice versa.
Once the bypass officially opens, a new road layout will be in place giving road users access to Hawthorn Road east from the new bypass, but with a permanent closure of Hawthorn Road from the west for drivers.
Drivers in south Lincoln may have to endure more traffic chaos when temporary traffic lights are trialled as part of Washingborough Road's five-month closure from February.
Councillor Richard Davies, executive member for highways at Lincolnshire County Council, has confirmed that when Washingborough Road closes on February 17 the council will trial temporary traffic signals at Heighington Road's junction with Canwick Hill.
The county council recently said that completed bypass is set to open in autumn 2020 instead of spring.
Work started on the now £120 million project in 2016, but the opening was delayed by the collapse of Carillion and recent floods in the area.
The site was up to three feet in water in some places but it has now receded and construction is now getting back into full swing.
When it opens later this year, the 7.5km stretch will connect the A15 near Bracebridge Heath to the A46 in North Greetwell. However, the bypass will be late and over budget by £21 million when it opens but it should help to ease the traffic problems in the city.