November 28, 2019 10.59 am
This story is over 47 months old
Opening of two major bypass locations delayed by heavy rain
The council is unsure if it will effect the project's completion date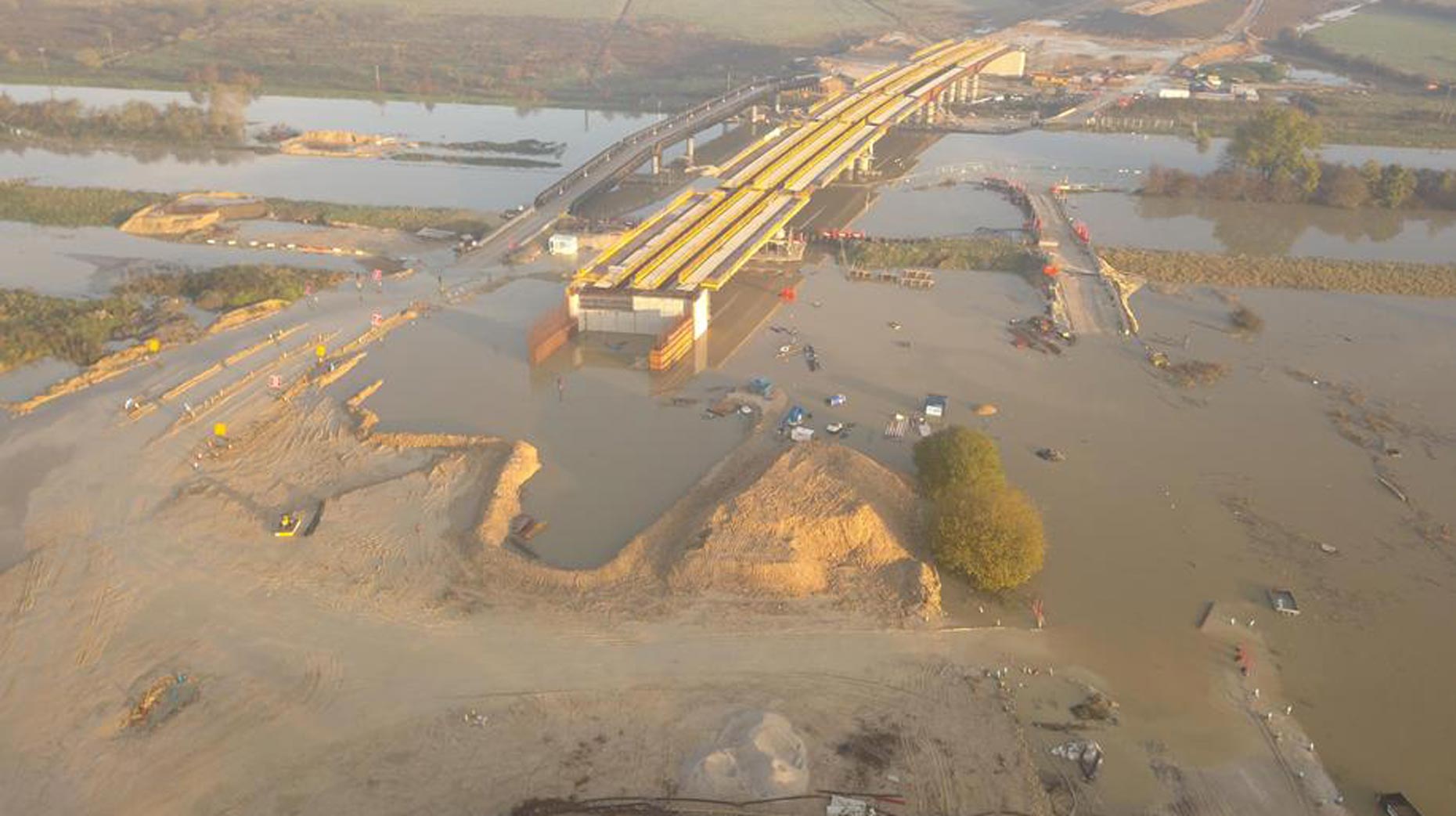 Drivers in Lincoln will face further delays after the opening of two major bypass locations was pushed back due to heavy rainfall.
Heavy and persistent rainfall over recent weeks has pushed back the completion of works of the new Greetwell Road roundabout and Heighington Road bridge. It has also delayed the closure of Hawthorn Road and Washingborough Road.
As a result, the following new dates have been proposed, subject to suitable weather conditions:
Greetwell Road will re-open on Wednesday, December 4 at 6pm instead of Friday, November 29
Heighington Road will re-open at the end of January instead of Friday, December 20
Hawthorn Road will close at the earliest on Monday, January 13 instead of Monday, December 2
Washingborough Road will close in early February instead of early January
In September, Lincolnshire's highways chief said he was confident that Lincoln's Eastern Bypass will be complete by May 2020.
However, Lincolnshire County Council has now said they are unsure if these delays would affect the overall project's completion date.
Karen Cassar, Assistant Director – Highways said: "At this stage, we're unsure whether the heavy rainfall we've experienced will affect the completion date of the project.
"We won't have a clear picture of the situation until we get through this prolonged period of wet weather we're experiencing and are able to understand the impact on the works."
This is not the first time delays have hit the project. Initially, the bypass was supposed to cost £99 million and be complete by December 2019. However, the collapse of Carillion and the appointment of a new contractor set the project back five months and left it £21 million over budget.
The bypass suffered a further setback when Hawk Plant Ltd , which was carrying out earthworks for the scheme, went bust in January and led to another sub-contractor being appointed three months later.
Regarding the latest delays, Karen Cassar, Assistant Director – Highways, said: "The county as a whole, including Lincoln, has experienced more than twice the average amount of rainfall during September and October, along with several days of heavy rainfall in November.
"This rain has severely hampered on-site activity and completely saturated the bypass site. Not only is there flooding in several areas, but the earth and soil that was supposed to be moved to and from various locations still isn't in a suitable state to move or use since it's so wet.
"This has had an impact on the completion of the new Greetwell Road roundabout and Heighington Road bridge.
"We want to thank everyone for bearing with us as we continue building the new bypass. Once complete, there will be less traffic congestion in and around Lincoln, along with more opportunities for boosting the county's economy."
The 7.5km Lincoln Eastern Bypass project is part-funded by a £50m Central Government capital grant and will improve Lincoln's infrastructure, encourage growth, minimise traffic congestion and enhance the inter-city environment.