January 24, 2020 11.58 am
This story is over 27 months old
Huge rise in violence and knife crime recorded in Lincolnshire
Increases in many crimes in the county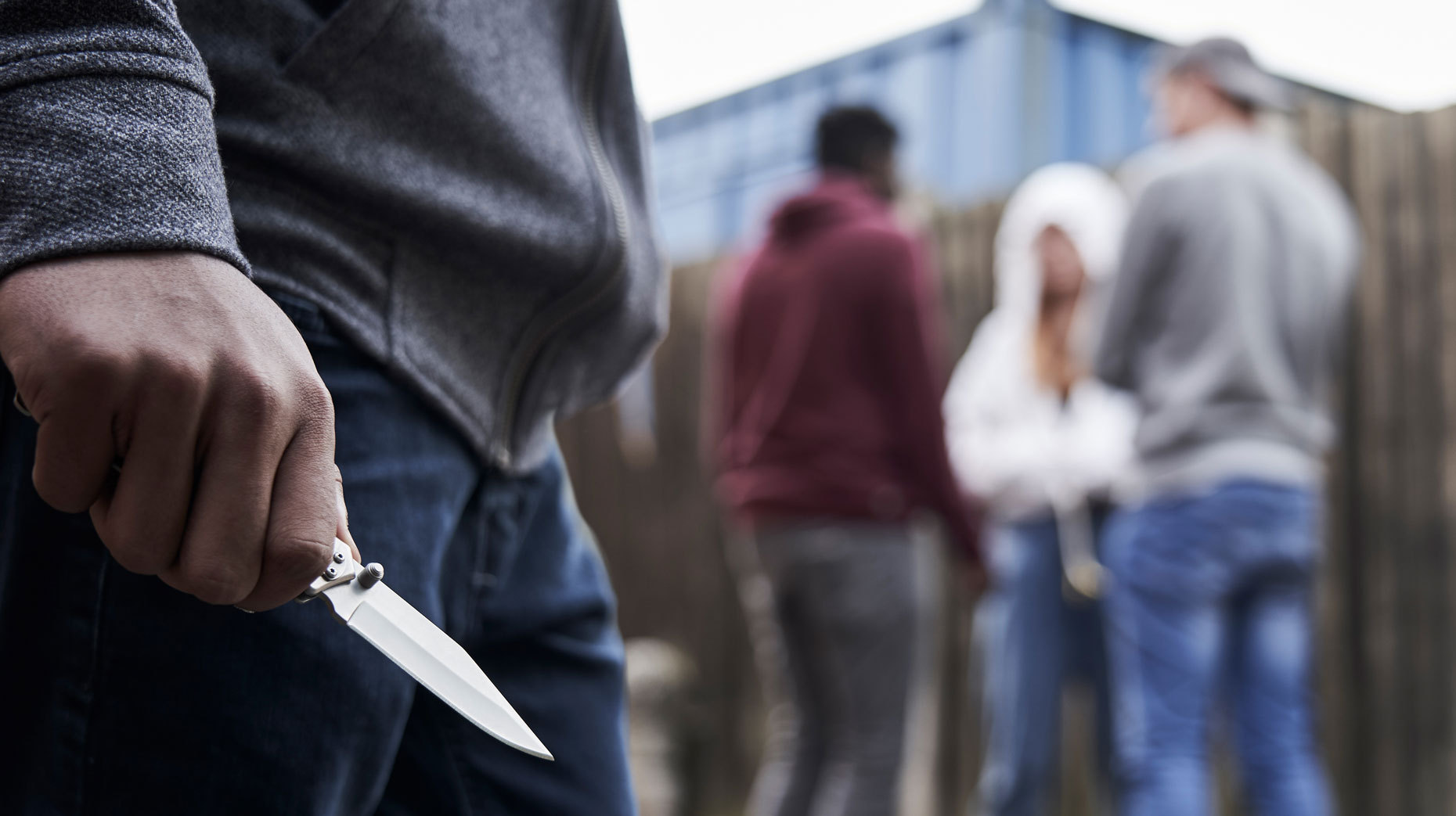 Violence and knife crimes have drastically risen in Lincolnshire in the last year, with a 75% spike in violent offences recorded by Lincolnshire Police.
Lincolnshire also saw notable increases in violence without injury, stalking and harassment and public order offences and recently launched a violent crime reduction initiative. The same offences saw spikes in the Humberside area, with a 16% rise in violent crimes.
Figures were released by the Office of National Statistics in England and Wales, year ending September 2019, including a percentage change compared to the year ending September 2018.
Crime figures
Lincolnshire Police recorded 21,447 crimes of 'Violence against the person' for the year ending September 2019, compared to Humberside Police's figure of 34,898.
This represented an 74% rise for Lincolnshire Police compared to the year ending September 2018, while Humberside's rose by 16%.
Lincolnshire Police saw a staggering 95% rise in 'Violence without injury' compared to an increase of 11% at Humberside Police.
Some 17 homicides, including murders, were recorded in Lincolnshire, and 11 in Humberside.
Lincolnshire Police also recorded 311 offences involving a knife, which was up from the 2018 figure of 249, a 25% increase.
Humberside recorded 637 offences, which was also an increase from their previous figure of 593.
The number of sexual offences recorded rose by 31% in the Lincolnshire force area and by 5% in Humberside.
Other notable rises in Lincolnshire were seen in stalking and harassment (172%) and public order offences (132%). There were also rises in Humberside for the year ending September 2018 compared with the year ending September 2019, with a 44% rise in stalking and harassment and 38% in public order offences.
The highest reduction recorded at Lincolnshire Police was a 5% decrease in 'Theft from a person'. Humberside Police saw a 6% reduction in recorded non-residential burglary and a decrease of 10% in 'All other theft offences'.
Reaction to figures – Lincolnshire Police
Violent crime in Lincolnshire accounts for 36% of all recorded crime and the force launched a violent crime reduction initiative this month to try and reduce the number of violent offences in the county.
The force states that some of the rise in numbers can be explained by changes in its recording practices. However, they acknowledged that some of the figures are due to genuine rises in offences.
Humberside Police said the rise in reports of violent crime can be largely attributed to improvements in the way it records stalking and harassment offences, such as incidents related to malicious communications.
Deputy Chief Constable Chris Rowley said: "Last year forces across the country – including Humberside – were still seeing rises in reported crime linked to improvements in the way that crime is recorded, rather than an increase in crimes actually being committed.
"These processes are now well embedded and we are starting to see overall levels of reported crime beginning to fall to reflect that."
He added: "We have seen reductions in reported burglaries, sexual offences and theft but for some crime types we are continuing to see a rise in reported offences as a result of having more officers on the streets, proactively dealing with crime and antisocial behaviour."
He also said that having more officers on the ground has meant they are able to respond to more reports of anti-social behaviour. This has led to the force recording more public order offences.