Yoga, tea and plants: Hidden gem helps Lincoln slow down and wise up
Emily Cartwright is the welcoming presence behind Cultivate Lincoln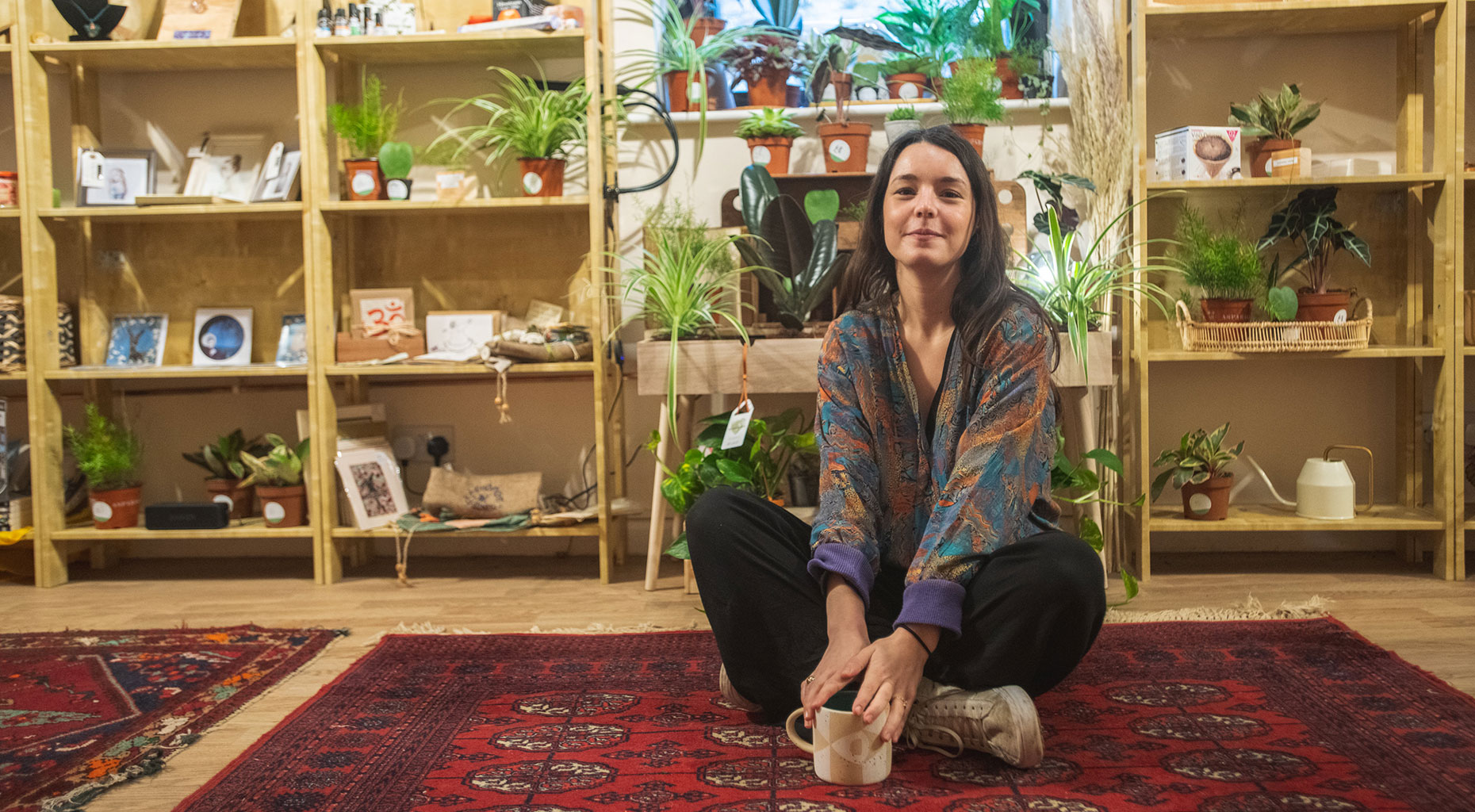 A Lincoln woman's personal struggle with mental health inspired her to open a hidden gem of a community shop, which helps people to slow down, wise up and reconnect with nature.
Emily Cartwright, 29, is the calming and welcoming presence behind Cultivate Lincoln on Grantham Street, just off the High Street.
Since opening at the end of October last year, customers have raved about Emily's alternative medicines, herbal teas, coffee, yoga and meditation workshops.
Once you step inside Cultivate Lincoln, the relaxing essential oil diffuser and the abundance of plants will certainly be the first thing you notice.
The Jason Momoa calendar might be the second thing you notice, something which Emily says has been very popular.
Alternative medicines are growing in popularity and Emily told The Lincolnite they helped her when mainstream treatment failed to tackle her mental health problems.
"Everyone is working so hard and too much these days," she said over a freshly brewed coffee. "I ended up really quite poorly myself when I was a student."
Emily studied herbal medicines as a mature student at Lincoln College, where she ended up feeling quite lonely and overwhelmed before reaching out for help.
"This was a place I would have liked to have found when I was studying, it's something that is very popular in Brighton but we're missing out in Lincoln."
Cultivate Lincoln rents the shelving out to local artists and crafters, without taking any commission, while also renting the rest of the space to alternative practitioners.
People even donated £2,000 to her Community Wellness Fund, which Emily keeps separate for anyone who is struggling financially but needs alternative medicine.
Cultivate Lincoln holds a tea meditation every month, yoga three times a week, meditation two times a week, and she rents the space out to practitioners every Sunday.
Do you know a Lincoln business that deserves to be featured as a hidden gem on The Lincolnite? Get in touch with the team on [email protected]
The Lincolnite has uncovered some of the best places to eat, drink, play or shop in the city, which have been quietly building up loyal fan bases.