'Crumbling' Lincoln hospital faces £28m repairs backlog
£10m are "significant" and "high risk" repairs needed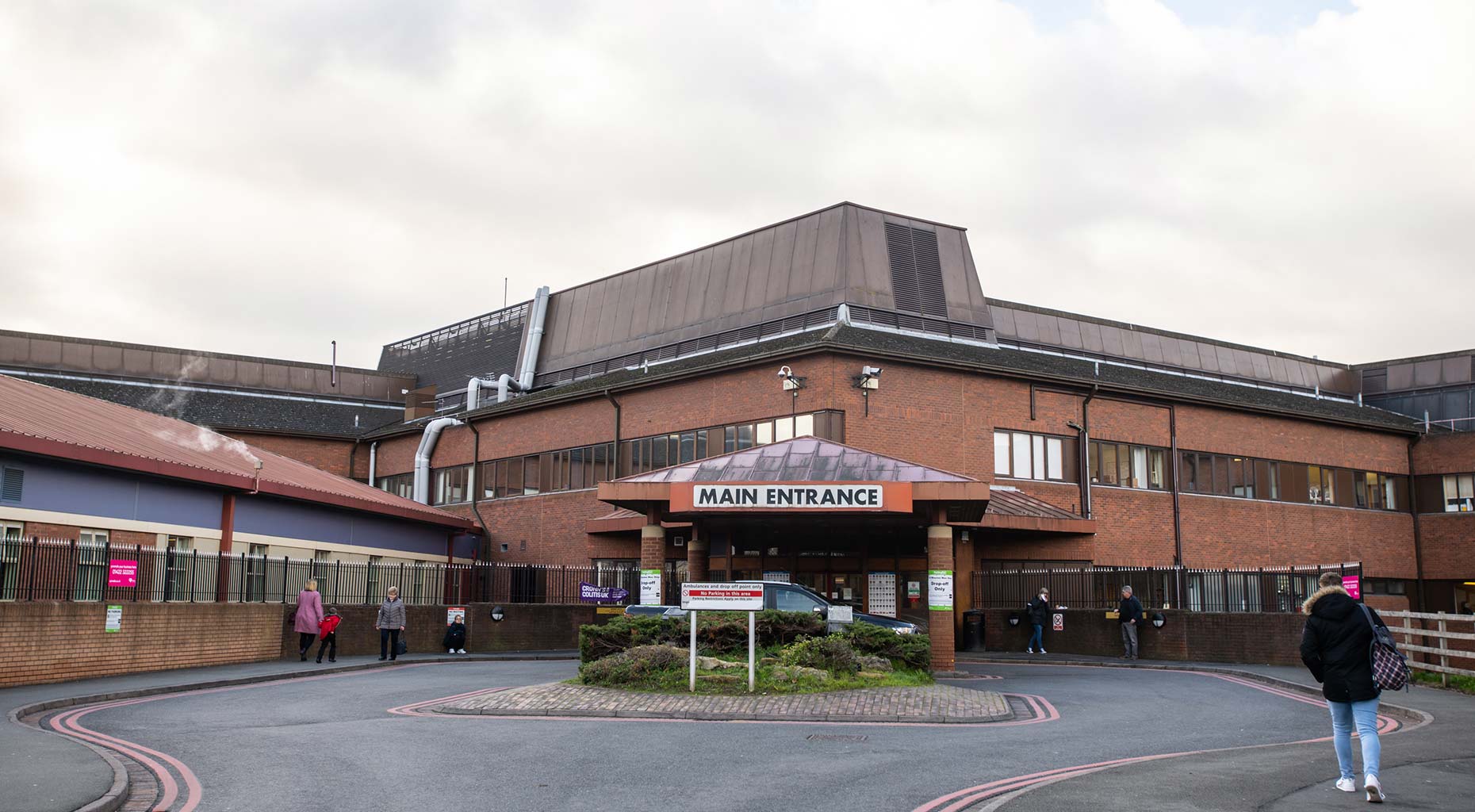 Lincoln County Hospital has a £28 million backlog of repairs, with some of them dating back several years.
Nearly £10 million of the repairs are in the "significant" and "high risk" backlog, which could cause major disruption to hospital services.
The rest of the £18 million repairs in the "moderate" and "low risk" backlog at the Lincoln hospital.
Grantham and Boston are two other hospitals operated by United Lincolnshire Hospitals NHS Trust (ULHT) which need repairs, with a joint backlog of £55 million.
Boston Pilgrim Hospital is the most in need of repairs with nearly £22 million of "high risk" and "significant" risk repairs.
Paul Boocock, director of estates and facilities, said: "Backlog maintenance is a feature of the healthcare estate nationally, and it represents the amount of capital investment needed to bring an NHS building up to an appropriate standard.
"The types of investment needed in Lincolnshire's hospitals include replacement or upgrade of some electrical distribution system, pipework, drainage, fire safety systems, water supply infrastructure or the removal of asbestos.
"Patient safety is a top priority for the Trust, and our estates risks are regularly assessed and reviewed to ensure our staff and patients are not unduly affected by ongoing estates issues.
"We have been investing, and continue to invest, significant amounts of our capital funds in improving our estate.
"For example, we have recently invested £46 million in improvements to fire safety infrastructure."
Elliot Dean, Unison regional organiser, claimed the hospitals in Lincolnshire are crumbling and urged the government to invest more.
He said: "These huge repair bills show the urgent need for the government to invest in the NHS across Lincolnshire.
"Some staff are being required to work in buildings that are literally falling apart around them.
"It's vital that employees are able to go about their work without being compromised by poorly maintained buildings.
"As NHS trusts try to reduce spending, to meet government savings targets, the backlog of maintenance will continue to increase if not tackled urgently."