Fancy a dip? Flooded Torksey road welcomes 'ducks, divers and a shark!'
Shark infested Torksey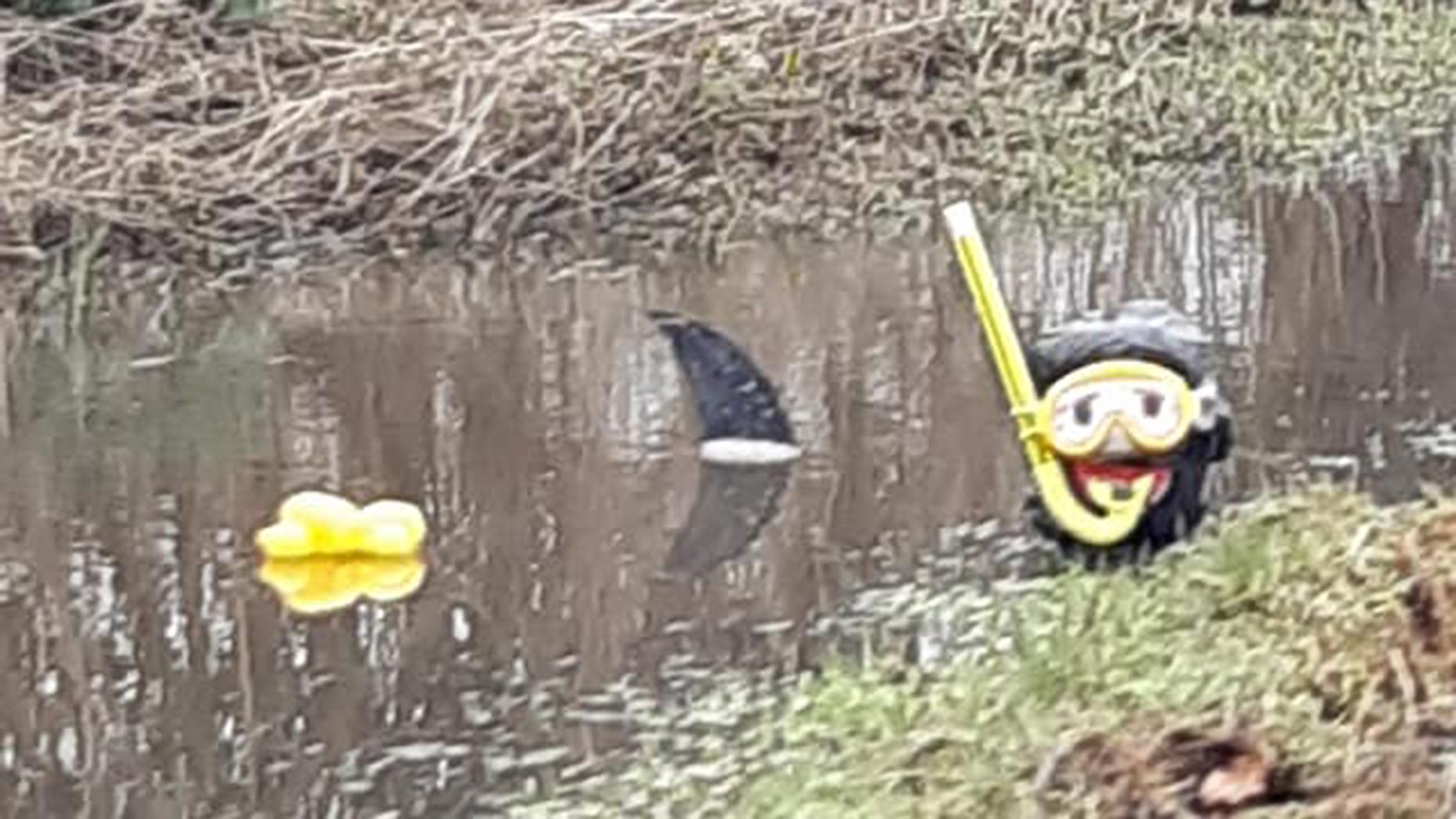 Residents in Torksey near Lincoln have taken a playful approach towards a flooding issue in their village, bringing some pretty extravagant bath toys to the area.
A section alongside the A156 to Gainsborough has reportedly been flooded for around six months, and the locals have taken matters into their own hands.
Rubber ducks, a shark fin and even a snorkeler have caught people off guard, as well as a yellow submarine that was spotted this morning – turning frustration into light-hearted humour.
Local resident Matthew Kitchen, who spotted the growing aquarium, said: "The council don't seem to have done anything about it and it appears the locals are taking things into their own hands!"
Torksey is often at risk of such flooding occurrences, given the fact it runs alongside the River Trent, with measured levels breaching the recommended height consistently throughout the last week.
Levels have now dropped back below the minor flood warning stage over the weekend, but there is still a trail of water across the side of the road.