Lincoln Tesco store offers free electric car charging
Charge up for free while you shop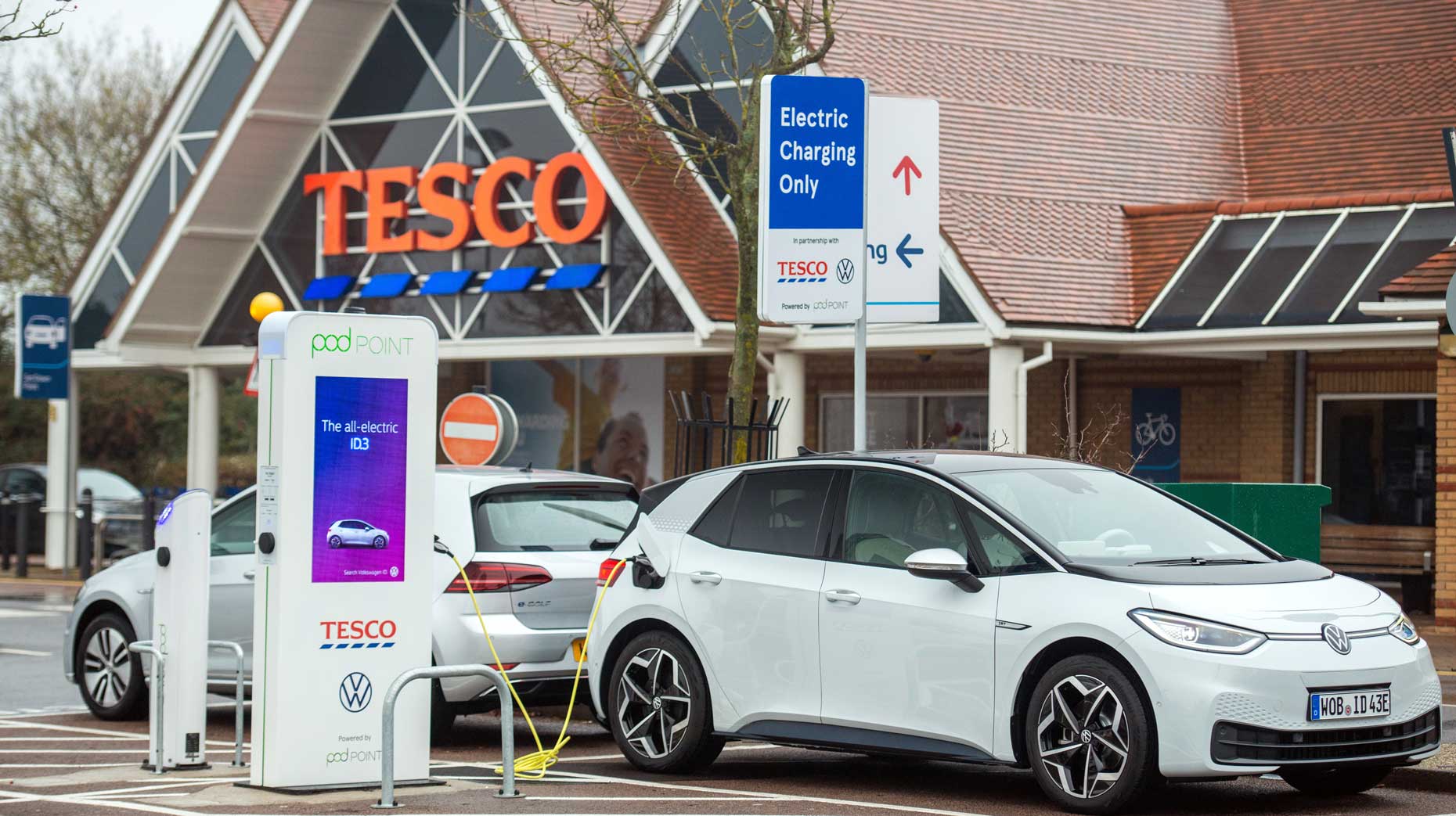 Electric car owners in Lincoln can now charge their vehicles for free at the Tesco Extra store on Wragby Road.
Owners of electric cars made by any manufacturer can use the 7kW charging points for free by downloading the Pod Point app, plugging in the charger and confirming the charge.
The free charging points are a partnership between Volkswagen, Tesco and Pod Point. It is part of a nationwide rollout that will see 2,400 charging points installed at up to 600 Tesco outlets over three years.
It is estimated the average electric car owner will be able to get around 22.5 miles of free charge while plugging in for their weekly shop.
Recent figures from the Society of Motor Manufacturers and Traders revealed registrations for EVs are up by 200% this year. Research from Volkswagen also found that 69% of people think companies in the UK should be doing more to encourage motorists to make the switch to electric cars.
Derrol Witts, brand manager for Lincoln Volkswagen, said: "Volkswagen is serious about electric cars and we're really excited about the arrival of our new ID.3 electric family hatchback, which will arrive in the UK later this year.
"We're committed to improving e-mobility and are proud to have teamed up with Tesco and Pod Point to provide free charging points in Lincoln. Any EV driver can use the points for free and the initial response from motorists has been really positive."
Erik Fairbairn, from Pod Point, added: "We're really excited to be providing drivers in Lincoln with more opportunities to charge while they shop.
"Working with Tesco and Volkswagen to roll out smart, easy-to-use charge points across the UK will help accelerate EV adoption."