See inside custody suite at Lincoln's £21m blue light campus
A big improvement on the previous facility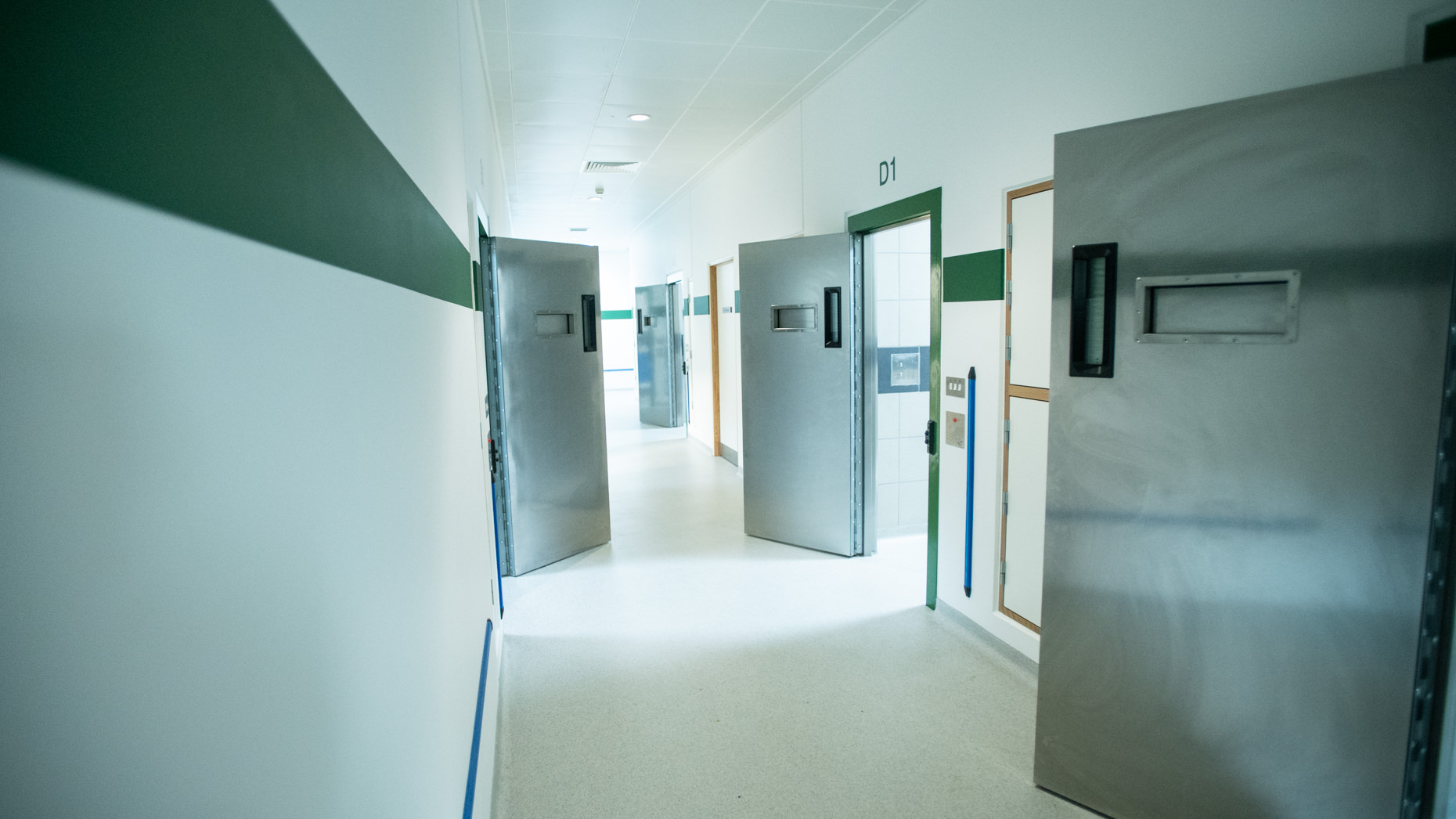 Better technology, more cameras, improved cells and forensic search rooms are just some of the new features for police at the country's first tri-service operational station based in Lincoln.
Around 45 firefighters and 72 ambulance staff moved into the brand new £21 million station on South Park last summer.
Colleagues from Lincolnshire Police moved in November 2019, after the closure of the West Parade station.
With around 300 police staff now at home and the tri-service station fully operational, The Lincolnite went for a tour inside.
Pat Coates, Chief Inspector at Lincolnshire Police and Blue Light Collaboration Programme Director, told The Lincolnite facilities are better than at West Parade, with Home Office spec cells, better technology (including being able to control the locks at different access points) and over 90 cameras in the custody suite.
There are 22 cells – 20 standard with solid doors and two 'vulnerable people cells' with glass doors.
Every cell also has its own intercom system, allowing staff to communicate with prisoners better. They can also patch calls to them from people, like solicitors.
The toilet flush and sink can be used a maximum of four times in an hour to prevent any issues such as flooding.
There is a black arrow on the ceiling of the cells, which points towards Mecca for anyone of Muslim faith.
There are also several affray alarms, which staff can use to alert people if they are struggling with a prisoner, as well as a discreet charge desk for sensitive cases.
Further affray alarms can be found in the van dock outside which prisoners are transported into. There are several cameras and the fencing is anti-climb, so it cannot be used as a means of escape.
There are several new additions, including a forensic search room, a live links room for video evidence to be given in court and intelligence built-in management systems to allow rooms to be individually controlled, including the temperature.
Chief Inspector Coates, whose father Tom was involved in the building project for the force's Nettleham headquarters, said: "There's been various challenges over the time. The real success is collaborating between the three services.
"We've got a building that's fantastic in comparison to what West Parade was. It's modern, fit for purpose, it meets all the service's needs and hopefully we'll be more efficient in the future.
"By collaborating together we'll deliver a better service to the public.
"We're seeing staff interacting as the three services, the wellbeing of the staff will be better, and it's enabled us to meet some of the national accreditation standards we weren't able to do such as around our crime scene investigation, drug testing, etc."
He also said they don't have the maintenance costs they had at West Parade, which was old, tired and required a lot of work.
He added: "Going forward we won't have that cost. So the hope is in the future it will also mean there is more money to spend on front line policing rather than maintaining and heating an old building."
There is some funding left, which he said will be used for areas to improve staff wellbeing.
Meanwhile, the emergency services hub won the Government Property Award in the One Team category last month, with Pat adding that it's a "testament of the hard and collaborative work between all the services."
See the rest of our photo gallery below: