November 21, 2019 3.14 pm
This story is over 29 months old
Father and son share policing memories at deserted West Parade station
Take a look inside, including in the custody suite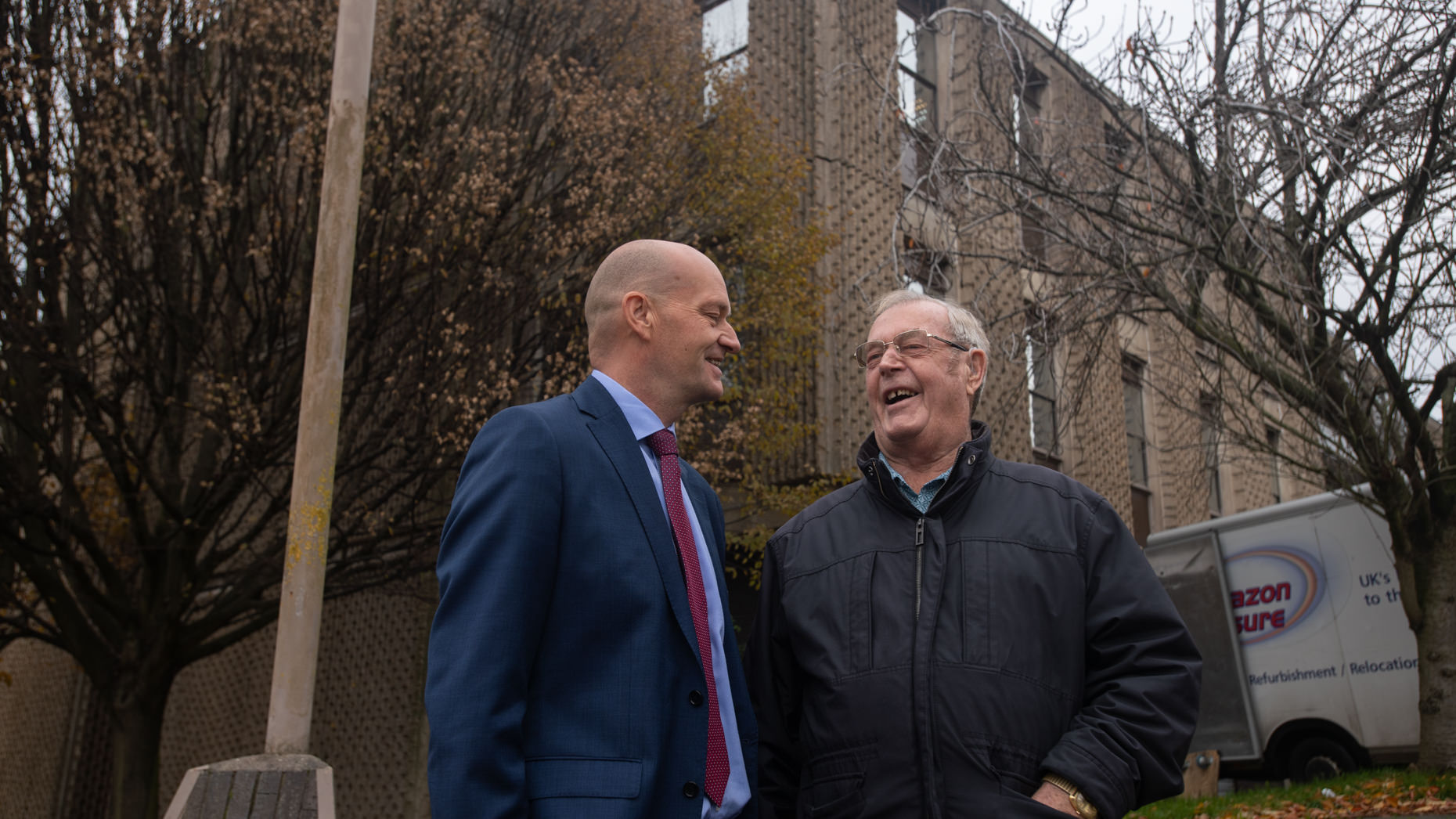 When the West Parade police station in Lincoln closed last week it signalled the end of an era, particularly for one local family who share more than 50 years of policing memories.
The Lincolnite took a tour of the building on Thursday, November 21 which, after years of daily hustle and bustle, resembled a ghost town with abandoned desks and empty custody suites.
Known by many locals as the 'Ryvita building', its future is yet to be decided by the county's Police and Crime Commissioner.
Detective Chief Inspector Paul Myers, 51, joined the force in 1990 and is due to retire in June 2020 after spending his final months with police at the £21 million joint ambulance, fire and police station this summer on South Park – where former West Parade staff now reside.
His father Walter Myers, 82, worked in CID after joining the force in 1961. He was previously based at Sessions House on Monks Road before moving to West Parade.
Walter was one of the first staff to move into the West Parade building when it opened in October 1975, and fondly recalls the family feeling at both bases.
'Like a big family'
Walter told The Lincolnite: "We dreaded leaving Sessions House and coming here as it was good and homely. Some people liked moving at the time, but I thought it was better here. It was like a big family.
"Being here brings back a lot of memories. We had some good times and we had a good social club, which they haven't got now.
"It's more efficient with the gear they've got now to what we had. When we first got a personal radio we had one which we spoke into and another in our ear, I could never cope with all this technology.
"When I started if you took somebody's fingerprints, the bloke used to go down on a motorbike to Scotland Yard and have them checked out. Now he (Paul) can do it from his desk."
Following in father's footsteps
Paul, who previously working as a plumbing and heating engineer, said: "I have a lot of happy memories here. My father was here before me so I used to come here as a child back in the old days when it was a real family friendly environment. I used to come and use the gymnasium and play pool and use the canteen, so I go back 44 years in this building.
"It is happy, busy, with a lot of people working together as a team facing a lot of challenges, but this place invokes a lot of views. Some people don't like what it looks like, but I've always loved it here.
"It's got heart to it and it's where I feel I'm at home and it's where I've spent most of my life. When I started my dad had already retired, but there were a lot of people that knew him, so that was a nice connection.
"It's the end of an area. This building has been part of not only our lives, but lots of other officers and the community as well. Anyone that's lived within a few 100 yards of this building has known a lot of people that have worked here, people would socialise with us and come up to the social club, that's how it was when I started."
Paul was lucky enough to take on his dad's collar number from his days in the force. Walter's collar number used to be 90 at the Lincoln City force and when it amalgamated with Lincoln County and Grimsby it became 1190.
Paul also met his wife Emma at the coffee machine at Lincoln Police Station. She retired last year after working as a Detective Inspector in the Public Protection Unit.
The building belongs to the office of the Lincolnshire Police Crime Commissioner. It officially closed to the public on November 17 with more services wound down in the coming weeks, and police are expected to be fully moved out by early December.
Lincolnshire PCC Marc Jones previously commissioned a group of local businesses – Investors in Lincoln — to do a feasibility study on the options for the building.
See the rest of our gallery inside the station: