Caythorpe in isolation: Photographer captures doorstep family portraits
Local man capturing smiles in difficult isolation lockdown times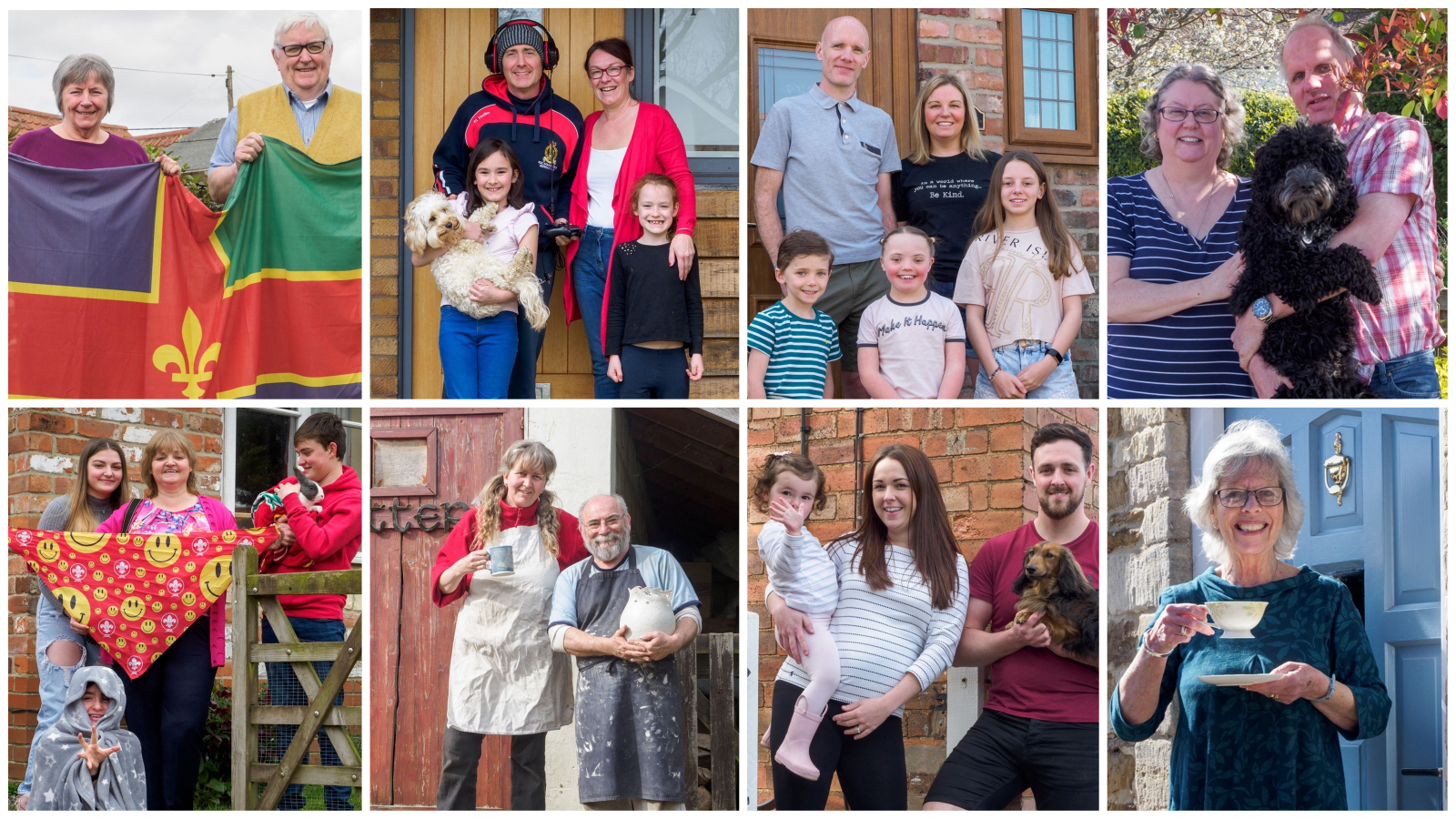 A local photography student has been using his Caythorpe walks to take pictures of families for a bit of lockdown relief.
Richard Hall is studying photography at Lincoln College and wanted to document his local community during coronavirus isolation.
He put forward the idea of taking family portraits outside people's homes onto the Caythorpe local Facebook group.
"I was looking for something to do quite frankly.
"I've lived in Caythorpe for ten years but don't know very many people. I was a bit nervous about putting the initial post on the group, I didn't know the sort of response I was going to get."
"The response has been 100% positive, I haven't had a single negative comment."
"The beauty of this is that I only know two of the people I have photographed, things like this bring the community closer together."
One of the people Richard photographed is Lisa Hartford, a local psychotherapist and wellbeing practitioner, and she spoke about how essential acts of kindness like this are for us psychologically.
"It's such a brilliant idea to take the photographs, we all need a reason to smile at the moment.
"Anything that makes us smile or anything that makes us put in a bit of effort is a success for the day, and that success is great for your mental wellbeing."
Richard also told Lincolnshire Reporter about how positive it makes him feel to see the smiles on people's faces.
"I've photographed a couple of single people or people on their own, and they just appreciate seeing someone, even from twelve feet away!"
"The idea was that I might well use this for my degree, so it has been a great help to me as well."
It seems to have gone down a hit with the people of Caythorpe, and it is a nice free of charge gesture from Richard himself to give back to his local community.
You can see the full gallery of photos here.