May 20, 2020 1.02 pm
This story is over 19 months old
Barry Turner: For the land army, you don't need to be British to pick for Britain
From Land Army to Airlift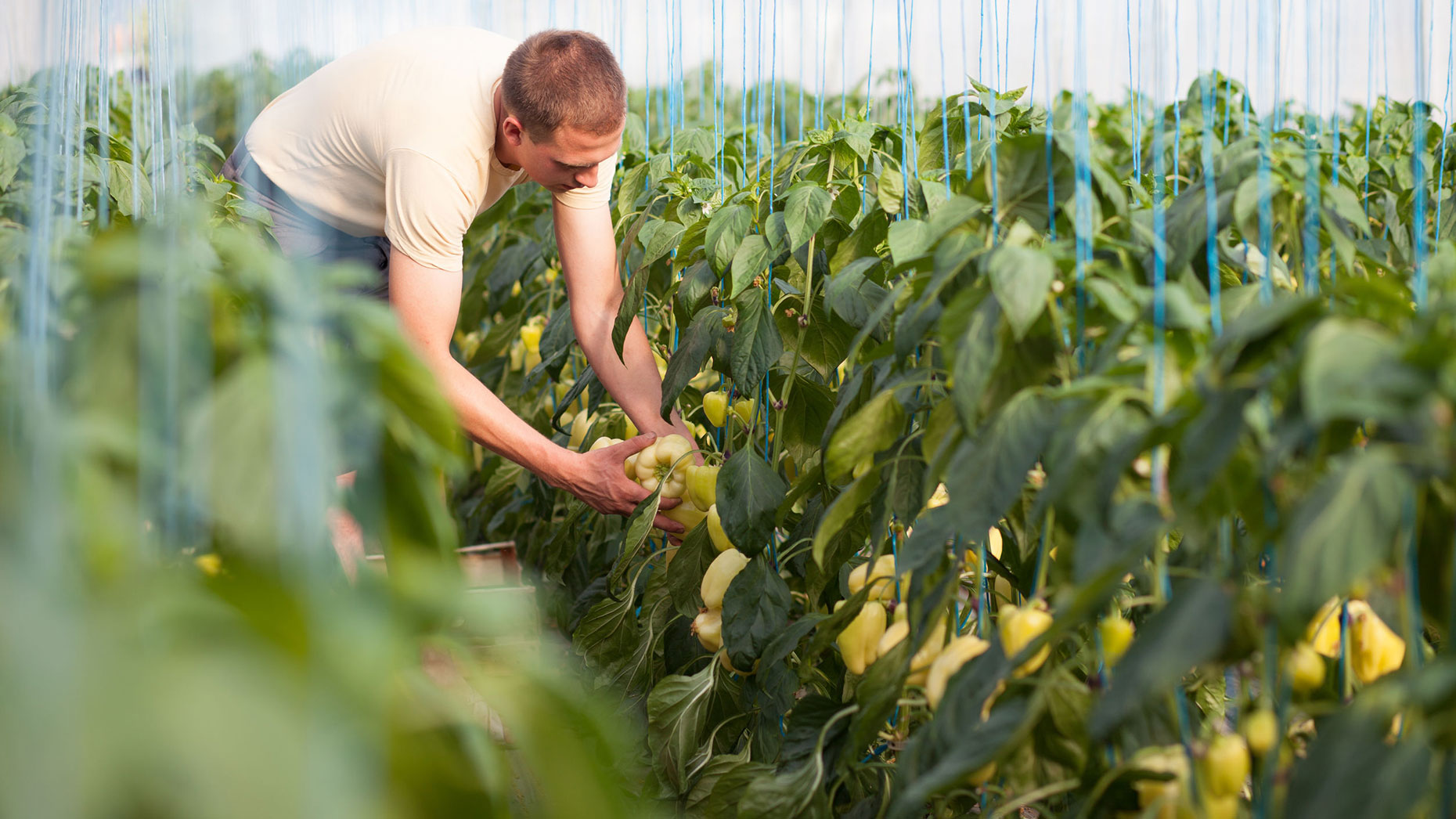 The government has once again encouraged the people of Britain to bring in the harvest and has even 'recruited' Prince Charles to stand in his kitchen garden and chivvy us all to "work harder". A moving sentiment if ever there was one.
The plan is to encourage students and furloughed hairdressers and clothes shop assistants to pick up the tools of the stout yeoman farmer and sally forth into the fields to recreate the Land Army of World War Two. A world war analogy is never far away in any crisis in the UK. Whatever the problem, be it Brexit or the outbreak of a world-wide pandemic, all that is needed is a bit of plucky blitz spirit, a tin hat and the problem is solved.
"Not quite," mutter a few defeatist naysayers. Is there anything like the possibility that plans based on folk myths might fail? It's beginning to look like it. The UK needs somewhere in the region of 90,000 seasonal migrant workers to successfully recover the harvest this year and Concordia, an ethical work placement charity has reported that 50,000 originally showed an interest. Out of those, 6,000 came forward for the online interview and 1,000 outright rejected the terms and conditions offered; some suggest because working for the minimum wage and being asked to pay for accommodation is not in the spirit of the blitz.
The government has in recent days unveiled its immigration policy for post Brexit Britain the long awaited points based system will be implemented as soon as we end the transition period at the end of this year and from that point on we will only be allowing the 'brightest and the best' to come to the UK and work. A points-based system focused on skills we are told will facilitate that.  The UK farming and food processing industry along with several other sectors reliant on 'unskilled' workers has long been voicing alarm at this.
The concept of skilled and unskilled seems to be very simplistic in its definition and will presumably be, based on the current model, simplistic in its implementation. The 'brightest and the best'  all being medics, scientists and engineers, or those with enough money to buy their way in. Agricultural shed workers and fruit pickers do not by definition fit the bill and astonishingly neither do care workers, also a role filled by foreign staff. It is facile in the extreme.
The National Farmers Union and the large food processing industries value Eastern European workers and sometimes controversially prefer them over the indigenous population. For thirty years and more Eastern Europeans have been the backbone of the UK's agricultural sector and it might be argued that far from being unskilled, they are very skilled in terms of maximising productivity or, in other words when it comes to points, the 'best' at the job.
Will our Pick for Britain Land Army match their productivity and tenacity in working long hard shifts? Will our students and furloughed retail staff and waiters come up to the task of bringing in vast amounts of food that needs rapid collection processing and distribution. Our Eastern European workers have decades of experience and skill; will our Land Army's enthusiasm and pluck spirt be a successful substitute for that we should wonder?
Can we be confident that a word of encouragement from government ministers and ageing royalty guarantee that we do not face food shortages and high prices?
Well if it all goes wrong there is unusually a plan B to save us from another great wartime tradition, rationing. Shortly after World War Two, which for the press and media in Britain seems to be the source of all inspiration, there was a miraculous phenomenon. Our former wartime ally and now deadly opponent the Soviet Union with its Eastern European allies closed off the land border to Berlin with the intention of starving it into submission.  The Western allies organised an air bridge to Berlin saving its population from subjection to Soviet rule.
So, here is our World War Two inspiration for the Pick for Britain campaign. If the Land Army does not make the grade let's have an airlift in reverse. This has already happened on a small scale. We can fly in the Eastern Europeans to harvest our food, as they have been skilfully doing for thirty years. We can appreciate them for what they have done for our economy with all their hard work and without in any way compromising our right to control our borders take a pragmatic and economically sensible way of bringing in the harvest.