June 30, 2020 4.37 pm
This story is over 18 months old
Tributes to Grantham Fire Station manager after sudden death
A minute's silence was held on Tuesday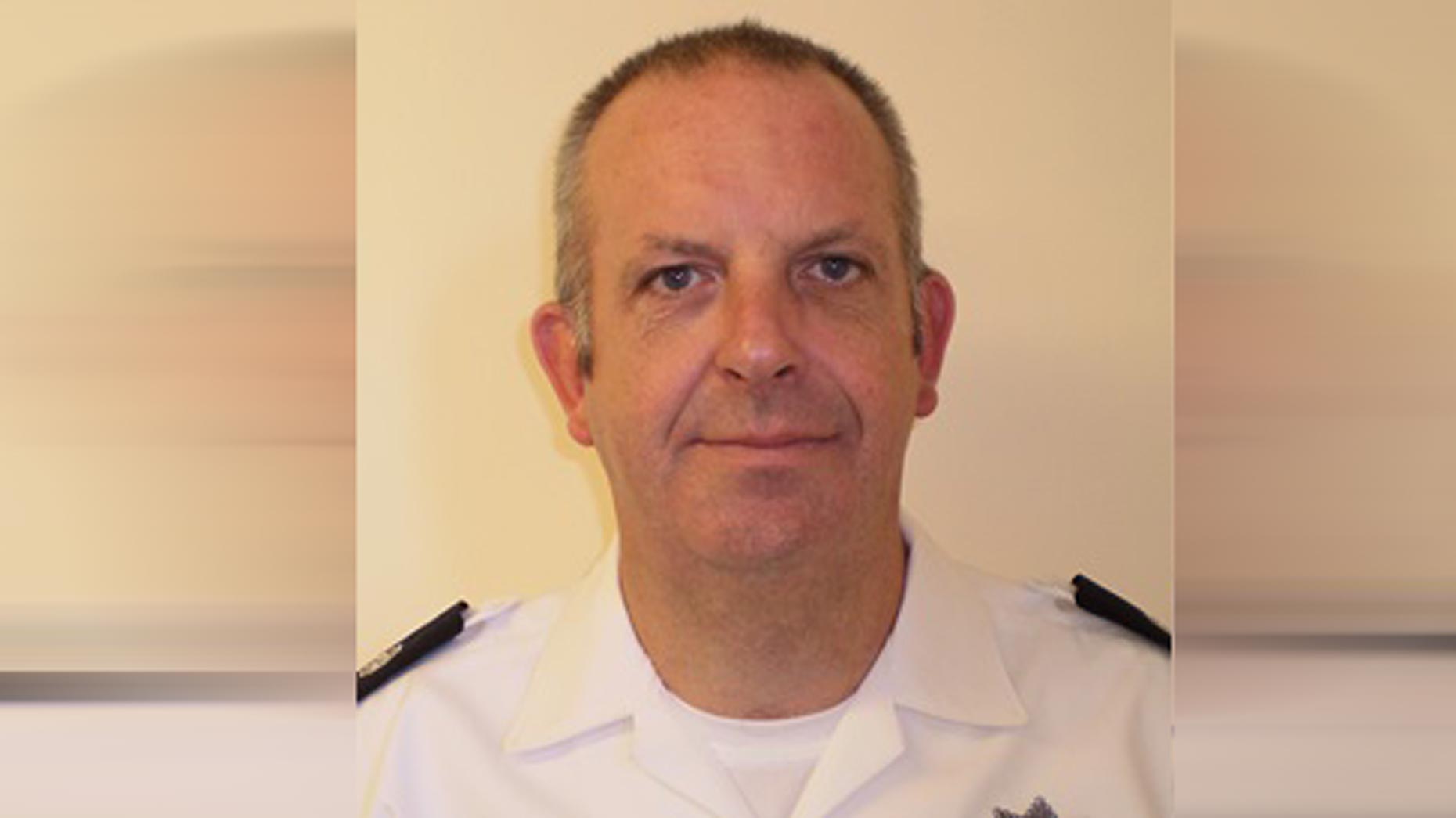 Tributes have poured in to a crew manager from Grantham Fire Station who died after a medical emergency at his home on Monday evening.
Lincolnshire Fire & Rescue confirmed the death of Pete Scarlett and paid tribute to their popular colleague. The duty crew at Grantham Fire Station attended his home, along with an ambulance from EMAS.
Pete joined Lincolnshire Fire & Rescue in 1994 on an on call basis at Grantham. He worked for the operational support department as a hydrant technician from 2001 before becoming wholetime crew manager at Grantham in 2008, where he had worked ever since.
The crew at Grantham Fire Station held a minute silence at 12pm on Tuesday, June 30 to mark their respect to Pete.
Mark Baxter, deputy chief fire officer at Lincolnshire Fire & Rescue, said: "Our thoughts are very much with Jackie his wife and Scarlett his daughter, as well as his wider family and friends at this time.
"This is a shock for many and for the local community, but in particular to the team at Grantham.
"The duty crew at Grantham Fire Station attended Pete's home along with an ambulance from EMAS, and we know this will be utterly devastating for them. We will of course be ensuring that they get all the support they need."
We're all devastated to loose such a loved and respected colleague and friend. Pete touched a lot of people's lives and will never be forgotten. Our thoughts are now with the family to support them during this difficult time. We held a minutes silence at noon to mark our respect. https://t.co/x6NZ43pv1V

— Grantham Fire Station (@granthamfire) June 30, 2020
Jon Henderson, divisional commander, added: "Pete was a very well-respected colleague who was universally considered to be reliable and level headed in an emergency.
"Pete had a passion for charity work and was a key driver in raising thousands of pounds for the Fire Fighters Charity and other local charities in Grantham. He will be sorely missed by our fire and rescue family and by everyone that knew him."
A plethora of tributes and messages of condolence were left by other colleagues and people, including Steve Ives who said: "Such a shock. I worked with Pete when he first joined. A fine man and gentleman, plus a bloody good practical firefighter. My thoughts are with his immediate family and also with his bridge family. Rest in peace buddy."
His daughter Scarlett Louise Webster responded to comments on Lincolnshire Fire & Rescue's post on Facebook, saying: " Thank you all for your kind words and comments. It's a comfort for me and my mum to see how well respected and thought of he was in the wider community.
"Dad has given so much of his life to the fire service and the community within and around this; it was his passion never a wage slip. We couldn't be prouder of him and grateful to the fire service family we have around us at this time."