July 17, 2020 5.23 pm
This story is over 23 months old
Fresh look for Lincoln virtual reality venue
There are four new VR booths with over 150 games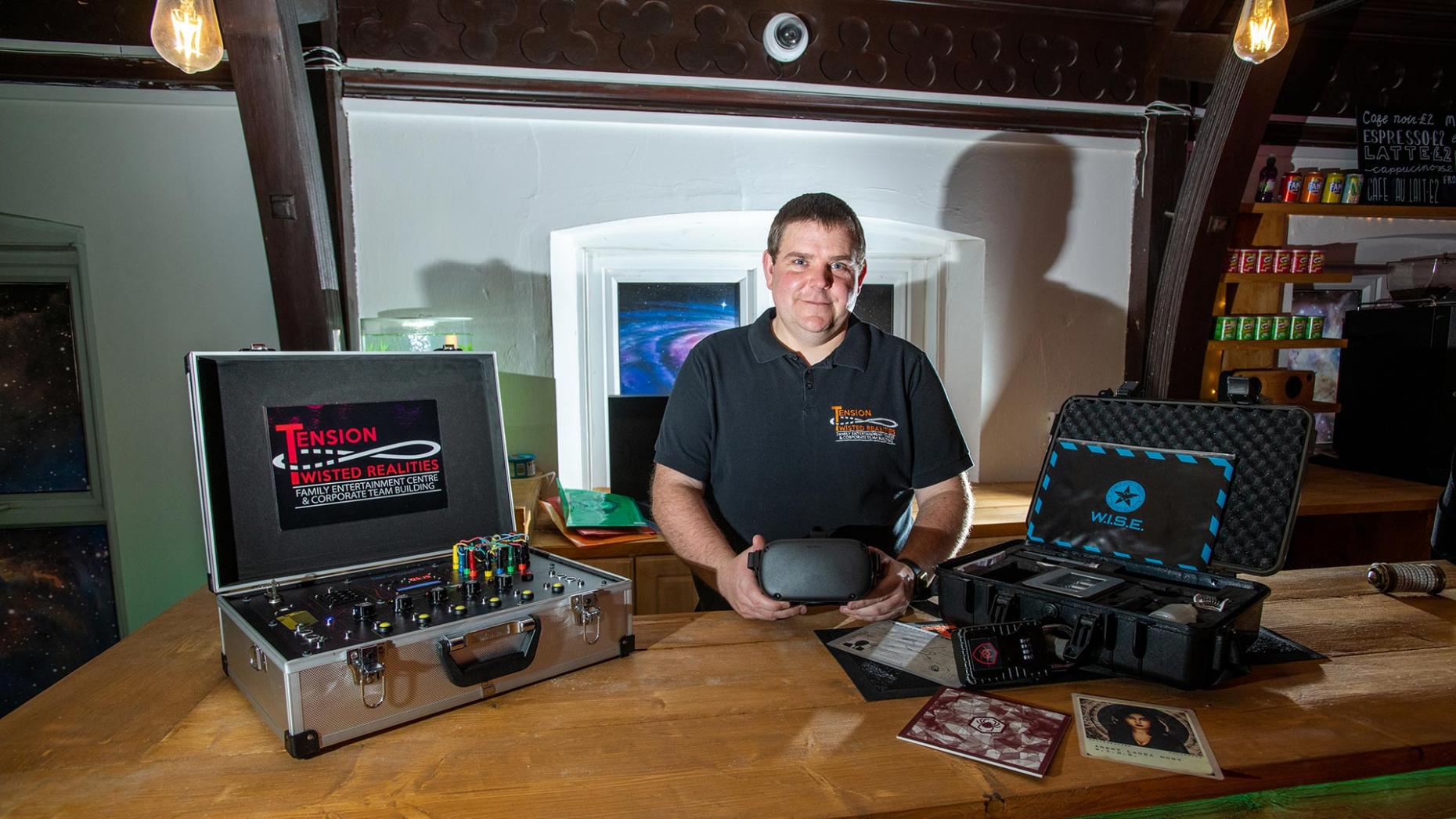 An escape room and virtual reality venue in Lincoln will launch new and improved VR facilities this weekend, including outside games where you can go as far as the cathedral.
Tension Twisted Realities on Croft Street became the UK's first virtual reality venue in Lincoln just over four years ago.
The venue reopened its escape rooms on July 4 in line with government guidelines and, after a recent £25,000 refurbishment, the business is getting ready to launch its newest facilities from Saturday, July 18.
The six escape rooms will remain unchanged, but the whole VR floor has been revamped. All the old rooms on both sides of the building were removed and replaced with four open fronted booths down one side.
An improved VR system has been installed with built in headphones and a cable management system. There is a choice of over 150 games, with around 20 new ones including Beat Saber, Vacation Simulator and Everest VR.
There are also two Oculus Quest headsets, which can be used wirelessly with a variety of games.
The VR booths are priced at £40 per hour for up to four people and can be booked online or by calling 07843 378707 – see the full list of games here.
There are also two AR (Augmented Reality) outside missions – the spy-based Operation Minefall and Magical Portal with a goblin assistant. The outside AR games can be taken up to 9,000 steps away, going through the Arboretum and as far as Lincoln Cathedral.
In addition, a bar has been added on the VR floor which will be serving soft drinks and cold snacks. The bar hopes to have an alcohol licence later in the year.
A games room filled with consoles will follow in the near future and all facilities have been made COVID safe in line with government guidelines.
The venue can also be hired out for events and is suitable for team building, parties and other celebrations, with new seating added, which can seat up to 60 people.
Manager Stewart Millar told The Lincolnite: "I am mega excited and buzzing about it as it will make the business even stronger.
"It has turned out even better than planned and we would like to give a big thanks to Chris Kennealey Flooring and Viper Signs."