June 30, 2016 9.45 am
This story is over 73 months old
Sneak peek: UK's first virtual reality venue opens in Lincoln
The wait is over for thrill seekers who are looking to find a new adventure in a virtual world as the UK's first virtual reality (VR) venue Tension VR officially opens its doors in Lincoln. The new business launches on Friday, July 1 after a £200,000 investment and has created over 20 new jobs. Using…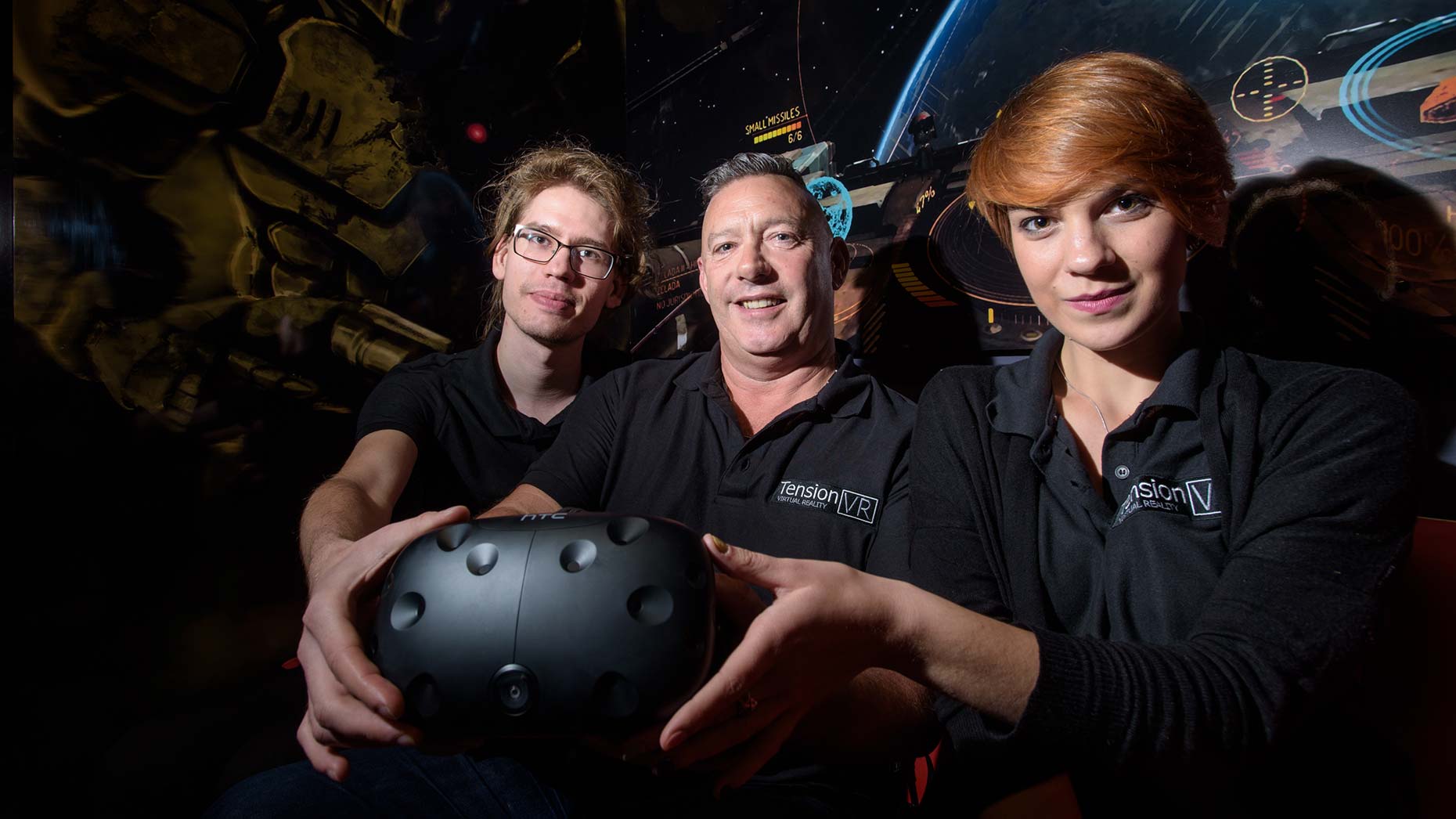 The wait is over for thrill seekers who are looking to find a new adventure in a virtual world as the UK's first virtual reality (VR) venue Tension VR officially opens its doors in Lincoln.
The new business launches on Friday, July 1 after a £200,000 investment and has created over 20 new jobs.
Using the HTC Vive, Tension VR provides an opportunity for adventurers to be able to escape reality with the option of around 30 different interactive games, 150 videos and more.
The company has refurbished a disused church on Croft Street, creating four virtual reality rooms upstairs, which can be rented for the cost of £40 a room per hour, holding up to four people at once.
The group will be able to take turns on the virtual reality head set to experience everything from an underwater experience with close encounters of whales, stingrays and tropical fish to learning how to be a pirate as well as fighting off orbs that hurtle towards you in time to your favourite music tracks.
The headset is tracked by sensors, which means that the user will never have to worry about walking into walls, and controllers provide an ability to interact with each game in its own way.
Simon Adderley, founder of Tension Group, said: "People can do anything from completely immersive games to 360 videos to tightrope walking across the Grand Canyon. It's really interactive and spookily natural. It is so intuitive.
"They can expect the unexpected. They can come and see modern technology at its finest with great hosts, in a great building and an interesting environment and have an experience that they can be talking about for a long time."
Next week Tension Group will be opening the ground floor of the building Tension Exit Games where customers will be able to experience problem solving challenges – a cross between the Crystal Maze game and a detective scenario with actors to help create an authentic experience.
Originally, Simon expected to be able to take on up to 20 new staff for his venture but due to the positive response,  he's now looking into additional staff.
"We will have one member of staff in each room for the entire experience so that customers can get full value within the hour within VR, so they are not lost in the menu trying to find stuff," Simon added.
"I just want to give people an incredible customer experience. I want them to come and feel valued from day one, from the moment they walk in until the moment they leave and we can do that."
But it doesn't stop at providing a new entertainment venue for Lincolnshire. Simon has plans to take his VR knowledge and use it within the local community.
"This is the first step on a long walk. We are working with the University of Lincoln, providing VR services for them, we are talking to schools about providing VR interaction in lessons and we're starting to work with special needs children for VR therapies, which can be really calming for autistic children," Simon said.
"We intend to be a one stop shop for VR, using the knowledge that we're acquiring through setting this up."