July 6, 2020 2.06 pm
This story is over 24 months old
Long-serving market trader fights council eviction
Over 2,500 people have signed a petition to save the stall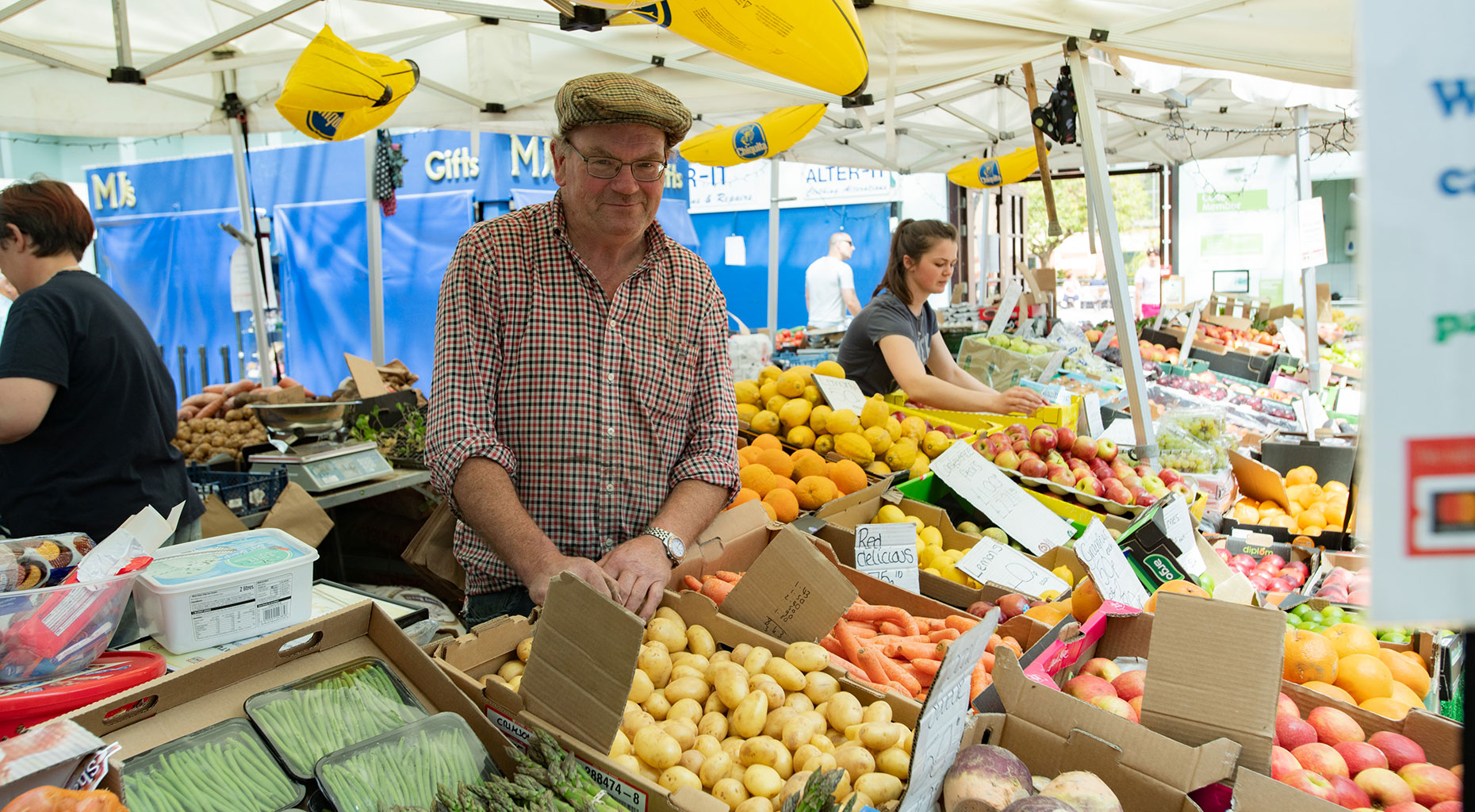 A fruit and veg stall owner who has served Lincoln for over 30 years said he feels numb at the thought of being evicted later this week, but the city council said its "last resort" decision was for not complying with conditions.
Steve Sharpe runs 'S Sharpe & Daughter fruit and veg' with his daughter Beth, and they have been able to operate throughout the coronavirus lockdown and also introduced a popular home delivery service.
Steve has spent four years in his current spot inside the central market in City Square, but has been working in Lincoln for around 35 years.
However, it appears his time at Lincoln Central Market is now up after disagreements over the size of the stall.
Over 2,500 have signed a petition to try and stop the eviction, with the owner wanting further discussions with the city council about the recent decision.
The council said the decision was a "last resort based on Mr Sharpe's failure to comply with our requirements to ensure we are able to run a safe market which is fair to all traders".
Steve Sharpe told The Lincolnite that the council had a go at him around a month ago regarding the stall, which he said had not changed in size in over three years.
He said after being told it was too big, before most of the other traders returned on June 15, he altered it only to be told again it was over the limit.
The city council sent a letter to him on June 5 saying that he had 28 days to comply with all the rules or he could face his contract being ended.
He believes he was then complying with the rules, but when the council inspected the stall on June 10 it said it was still 23% larger than it should be.
A letter was issued on June 16 saying a new lease could be considered if certain conditions and space requirements were adhered to.
An inspector returned on July 2 before a decision was made and another letter sent saying his licence expires on July 8, so he must vacate the space by July 9.
Steve sent an appeal to the council on Monday morning to ask for discussions about the decision.
However, he is concerned for the future of the market, which he still feels is being let down by a lack of investment.
He said: "We have worked all the way through COVID and all the customers that have come in appreciate what we've done.
"We used a bit of extra space for pallets as there were no other traders there (in the main market area before June 15).
"I am gutted and it's difficult to put it into words that it had to come to this, but when you have an unapproachable man at the council it is difficult to talk to them."
Regarding the petition, he added: "I always knew we'd get some response, but not the amount we've had. The overwhelming support gives us a bit of hope, but I still feel a bit numb.
"Going forward I'm not sure it will be a good place any more as it's been allowed to slowly run down with no investment."
His daughter Beth said: "The support has been overwhelming and everyone has been really nice. We've had messages, email and calls from various people, expressing their thoughts about how sad and angry they are about it."
Simon Walters, Director for Communities and Environment at City of Lincoln Council, said: "Where we encounter breaches of licence agreements we seek to work closely with the stall holders to resolve these. As is stated in the petition, Mr Sharpe's stall has been bigger than it should have been according to his licence.
"After a lengthy period of engagement with Mr Sharpe, he has not addressed our concerns and so we have now terminated his licence to operate in the market. This decision was a last resort based on Mr Sharpe's failure to comply with our requirements to ensure we are able to run a safe market which is fair to all traders.
"A fruit and vegetable stall at our market is an important anchor trader and will ensure we find a suitable replacement for Mr Sharpe at the earliest opportunity."