September 25, 2020 2.51 pm
This story is over 15 months old
Lincoln student with coronavirus stuck in quarantine in Italy
His uni course resumes next week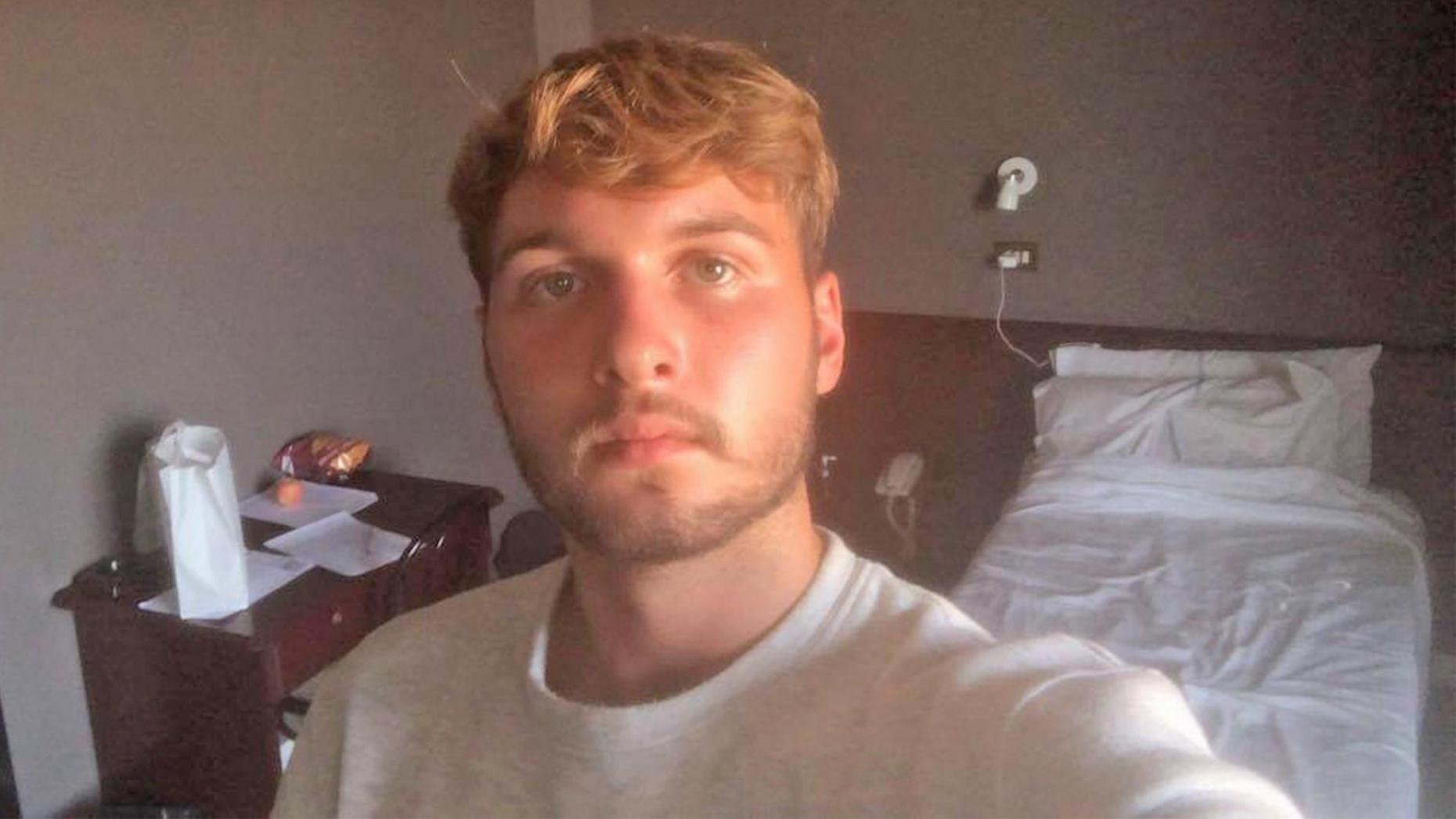 A Lincoln student infected with coronavirus has been stuck in a quarantine room in Italy without proper food or human contact for over a month — despite being told by local and UK health officials that he is not contagious.
Worksop-born Quinn Paczesny, 20 travelled to Florence to teach English at a summer camp, where he met his now close friends Will Castle, 22 from West Sussex and Rhys James, 23 from Pembrokeshire, Wales.
The trio all tested positive for coronavirus on August 17 before Italian officials took them to a quarantine facility, where they were put in small separate rooms.
Quinn said they were banned from leaving the rooms, so their only contact with one another was via FaceTime.
They were also not allowed to order takeaways, so had to make do with the food that was brought to them, which were small portions and often cold, including watery rice and yellow beans.
They must test negative twice at least 24 hours apart before they can be freed, and another man in a room nearby has been there for three months, making the situation for the three friends more anxious.
Quinn told The Lincolnite that they get a swab test every Monday and each morning a doctor in full hazmat suit comes to the door to check temperatures and other medical tests.
A cleaner, also in a hazmat suit, comes into the room for five minutes every day, but other than that Quinn has very little human contact other than FaceTime with Will, Rhys and his family with a limited WiFi connection.
He said: "There is no indication going towards testing negative. There is such an indefinite timescale to all of this, we could be here a few months or another week.
"It is very frustrating being here when we have been told we are not contagious.
"Living in our own four walls with little human contact and not even being allowed outside to exercise is very tricky, but it has brought us all closer together as friends."
The trio have been moved to three separate facilities in the past month. They are transported together, but are not allowed to spend time with each other once at the quarantine sites.
Quinn said whenever they've been moved there are not given any information, no food from the outside, no medical documents, and not even hand sanitiser or soap.
Quinn is due to start his third year at Bishop Grosseteste University, studying Primary Education with recommendation for QTS – on Monday, September 28, but remains in limbo about how much longer he must stay in Italy.
He said BGU have been very helpful and are looking at how they can make things work for him.
A Foreign, Commonwealth & Development Office spokesperson told The Metro: "We are assisting three British men in quarantine in Italy. Our staff are in regular contact with the local health authorities about their cases, and have raised concerns with them about their dietary requirements."
The trio also spoke about their ordeal on Good Morning Britain and Channel 5.