September 4, 2020 5.13 pm
This story is over 37 months old
Over 1k dragonflies to be displayed at Doddington Hall
Each one is in memory of a loved one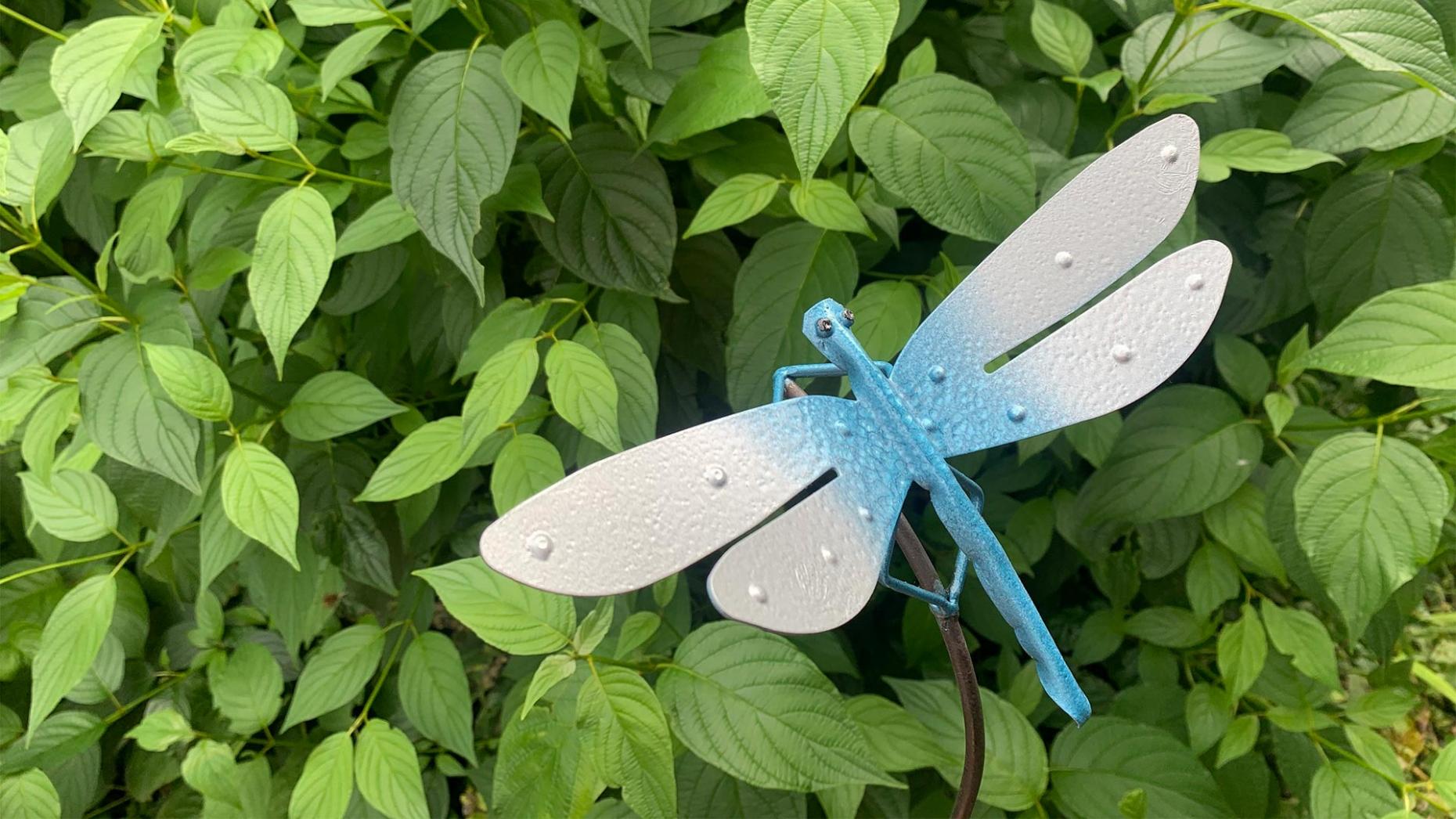 More than 1,000 handcrafted iron dragonflies will be displayed at Doddington Hall later this month, with each dedicated by a St Barnabas Hospice supporter in memory of a loved one.
The dragonflies were designed by Doddington Hall's head gardener Jordan Wallhead and will be part of a display on the Croquet Lawn, through the peaceful walled gardens.
Teams at St Barnabas Hospice, Doddington Hall and Lincoln College worked hard behind the scenes to bring the display to life, which the public will be able to visit between Saturday, September 12 and Friday, September 25 from 10am-4pm.
People can only visit if they have made a booking on the Doddington Hall website. The display is included in general garden admission, which is priced at £7.50 for adults, £3.50 for children and £19 for a family ticket.
Supporters who have dedicated a dragonfly in memory of a loved one can get in free with a guest, but will still need to book a day to visit online. They will be able to place these dragonflies in their own gardens once the display has finished.
Twilight Tours will take place on September 16, 18 and 25. The dragonflies will be lit as a St Barnabas tour guide takes supporters through a short walk of the gardens. The tour costs just £10 per adult and £5 per child – see here for how to book onto a tour.
Visitors can also follow an interactive lily pad story trail around the display, as well as getting support from members of the St Barnabas Wellbeing team. There will also be a chance for children to take part in craft sessions on certain days.
To date, more than £80,000 has been raised for St Barnabas Hospice from people dedicating a dragonfly in memory of a loved one.
Sam Waterer, Individual Giving Fundraiser at St Barnabas Hospice said: "I want to thank Doddington Hall for being so amazing to work with on this project. It will be our first event since the coronavirus pandemic began and we can't wait to welcome our supporters back and give them a truly unique experience."
Claire Birch, who runs the Doddington Hall estate alongside her husband James, said: "If I were to dedicate a dragonfly to somebody it would be for my mother. I know the Hospice was very helpful when she was dying back in 2006 and she fought and worked so incredibly hard for Doddington all her adult life.
"It will be very apt for me to be remembering her here. She left the place in an amazing state for us and her legacy was extraordinary."