October 5, 2020 3.03 pm
This story is over 20 months old
New luxury Lincoln student flats have a slide and private cinema
Plush Lincoln pads come with pricey tag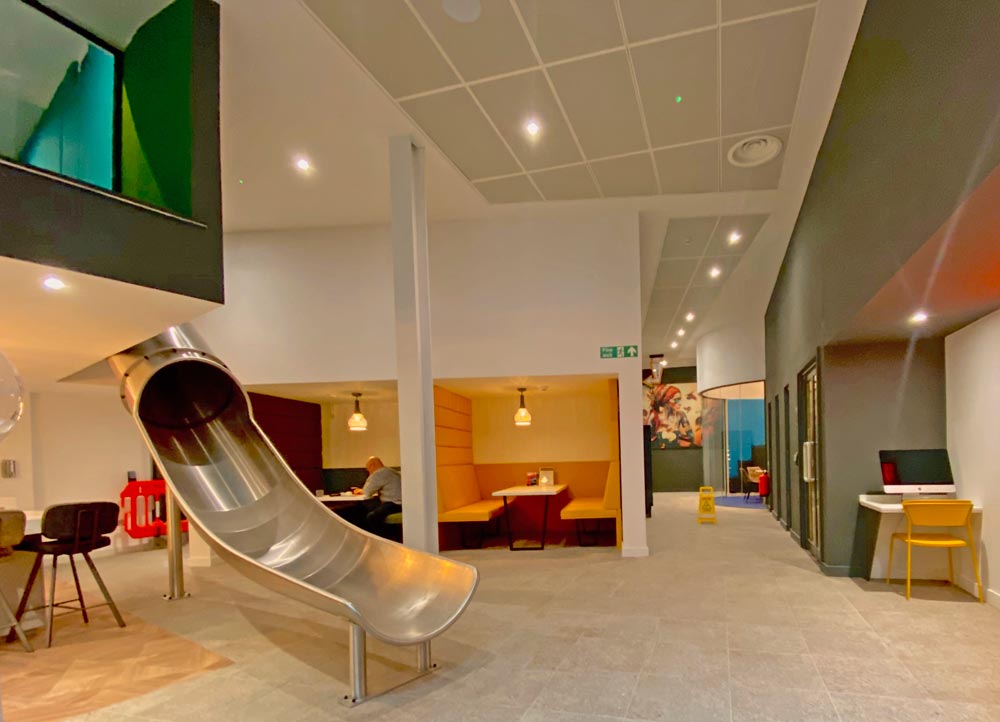 The new multi-million student flats on Mint Lane in Lincoln are now open, and they have a private cinema and even a slide.
The 134 luxury apartment building is known as "Gravity" and was developed by the Parklane Group under its IconInc brand.
The first students have been welcomed into the accommodation — and some of them are paying almost £2,000 per month for a plush suite in the block.
There's a private cinema, an wellness zone including a yoga and meditation space and beauty treatment room, dedicated study pods, iMac zones and a communal shared kitchen and lounges, as well as a gym, sauna and steam room… and even a slide.
In addition, students can also pay for extras such as personal training from £120 and professional cleaning from £20.
There are seven different apartment types starting from £155 per week and prices go up as high as £1,950 per month.
Perhaps unsurprisingly, there are still apartments available with move in dates throughout October and into next year.
Naveen Ahmed, Managing Director of The Park Lane Group, said: "The development is stunning and like nothing the market has seen more.
"We have invested a great deal in the design and specification of the apartments and development, with student happiness and wellbeing at the heart.
"The outcome of this is incredible and the feedback we've had so far from our students has been amazing.
"Despite the global COVID-19 pandemic we have remained committed to this project to ensure it launched and offered students the very best – the pinnacle of student living."