October 10, 2020 11.58 am
This story is over 14 months old
Queen's honours for Stamford consultant who created coronavirus trial
Among several others across Lincolnshire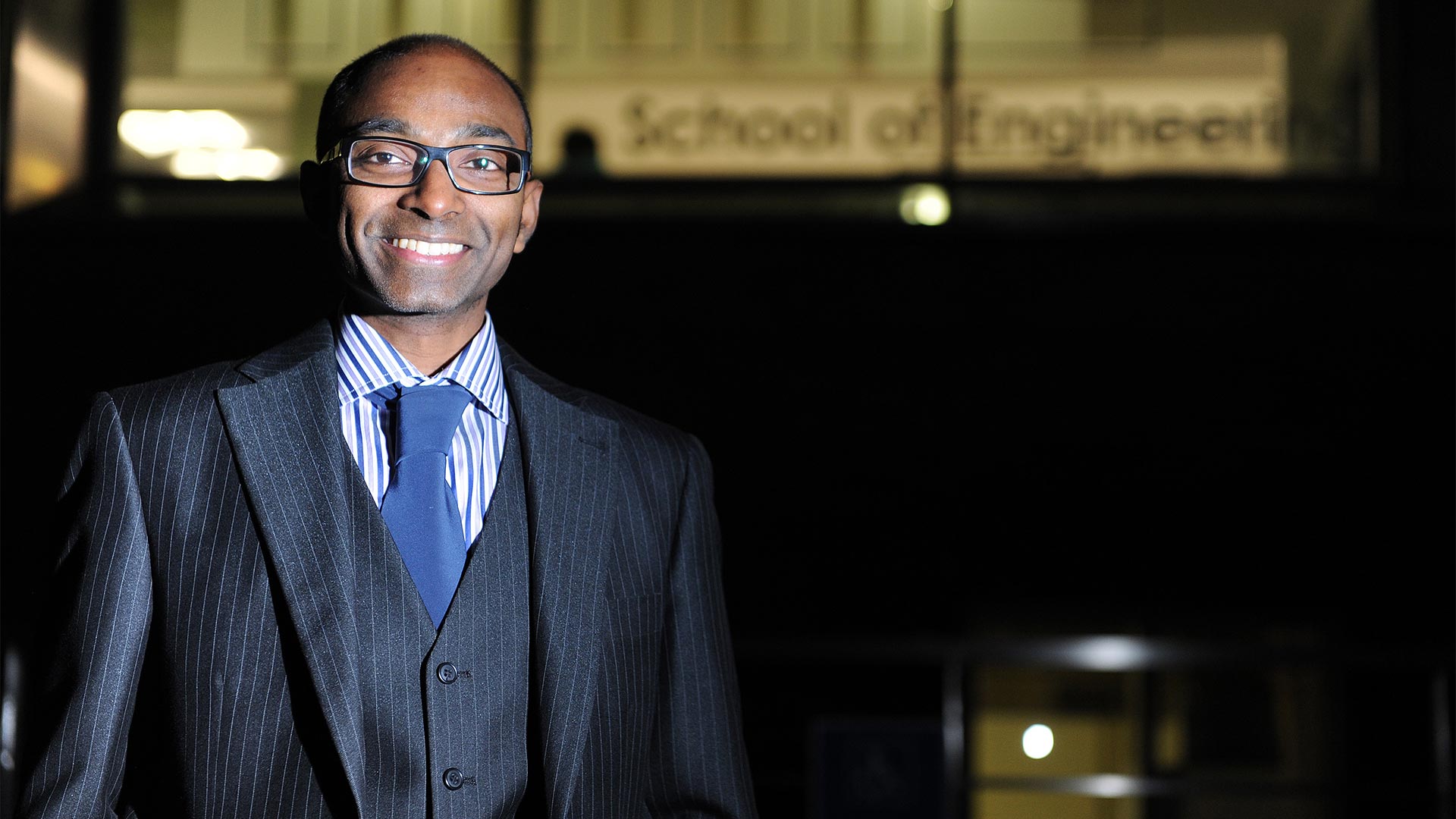 A consultant from near Stamford who created a coronavirus trial and worked on the frontline during the pandemic has been awarded with an OBE for his services to the NHS.
Professor Ramesh Arasaradnam, 47, from Ketton near Stamford, has worked as a Consultant Gastroenterologist at the University Hospitals Coventry and Warwickshire NHS Trust for 11 years.
He has been awarded the honour in the Queen's Birthday Honours list. The list was due to be published in June, but was postponed in order to consider nominations for people playing crucial rules during the first months of the COVID-19 effort.
Ramesh told The Lincolnite: "It was completely unexpected. It was a nice surprise and really good to get the follow-up phone call, so I knew I wasn't imagining it.
"I still feel surprised but, as time has gone on and I've digested it, I am pleased and feel honoured and grateful to receive such an accolade. I am proud the work has been recognised."
Ramesh qualified from Queen's in 1996 as a medical doctor before becoming a consultant in Coventry in 2009.
During the coronavirus crisis, Ramesh designed a coronavirus trial, supported by a trial management unit within the UHCW NHS trust and LifeArc & Immunic Ltd helped to fund it.
He said: "The project stemmed during the first wave of coronavirus and the lack of good effective treatment, and it struck me that we needed to try and find some effective treatment.
"On the back of this we were doing another trial with the same drug (INU838) on a bowel condition and data came to light that it would be useful in treating COVID-19. The trial was opened up in June.
"So far we have had 11 patients who had coronavirus already in the trial. We won't be analysing the results until the trial is completed, but what has been encouraging is that none have so far experienced any significant side effects at all, and most have been able to go home on average within five days.
"What happens next will depend how quickly we get new recruits for the trial and how it progresses.
"We were excited when we started the trial called IONIC Study. It comes in tablet form and seems to work very well in stopping the virus from replicating.
"We are still recruiting for the trial which is currently open in Coventry, but it is possible in the future that this will be extended into other areas and could be used nationally. We have had some trusts in England express an interest in the trial.
"It has been difficult working on the frontline because everything was new. so we didn't understand initially how it was affecting people and we were in the dark.
"We were learning on the job as we were going. It was an interesting but challenging time but I am pleased to say now at least we have learnt something new and can apply it for the second wave in the West Midlands as the numbers are beginning to rise."
In addition, Ramesh has also supported the Royal College of London in developing educational videos of COVID and the gut, as well as publishing three articles related to the virus.
He has also increased the amount of speciality emergency care duties he does, as well as acute medicine COVID-19 shifts.
Ramesh also continued to provide leadership as medical chair and Trustee to two medical charities (GUTs UK and BAD UK).
His wife is also in the medical profession – Mary Chorbadjian is a GP in Stamford at the Lakeside Group Practice.
The Cabinet Office did not provide contact details to The Lincolnite of the other people from Greater Lincolnshire on the list by the time of publication, but here is a summary of the other winners:
Knighthoods
Former MP Nicholas Dakin of Scunthorpe was given a knighthood for political service.
OBE
Professor Sally Shearer from Grantham was awarded an OBE for her work as Executive Director of Nursing at Sheffield Children's NHS Foundation Trust.
MBE
Trevor Cockings from Market Rasen was awarded an MBE for services to food provision during the coronavirus pandemic
Zane Powles from Cleethorpes, who is the assistant head at Western Primary School, was given the accolade for services to education, particularly during COVID-19
Janet Corcoran from Spalding for services to people with Autism
Helen Pollard from Stamford for services to physical education
David Reed from Lincoln for his work as Chief Superintendent with the Met Police
Alan Scott, chair of Lincolnshire scouts for services to scouting and the community in Stamford
Debra Gray, Principal of Grimsby Institute, for services to education
BEM
Penelope Bond from Grantham, Volunteer Reserve at LNER, for services to the COVID-19 response
Sheila Lymer from Boston for services to the community
Pauline Fletcher from Grantham, Visitor Centre Co-ordinator at HM Prison Whatton, for services to prisoners and their families
Julia Northen of New Waltham, for services to the community in Grimsby
Royal Victorian Medal
Stephen Froggatt from Grimsby, who now lives in Waddington, was awarded the Royal Victorian Medal for serving the Queen as a Yeoman Warder at the Tower of London for 21 years. He will retire from his role on Monday, October 12.